Travel tips in Germany: Hiking through the Hoellentalklamm (Hell Valley Gorge)
I've done a few posts on here about the Partnachklamm, one of my favorite places to go hiking in Bavaria in both winter and summer. Recently, the husband and I decided to explore a different gorge in the same area called Hoellentalklamm (or Hell Valley Gorge if translated into English) and it did not disappoint!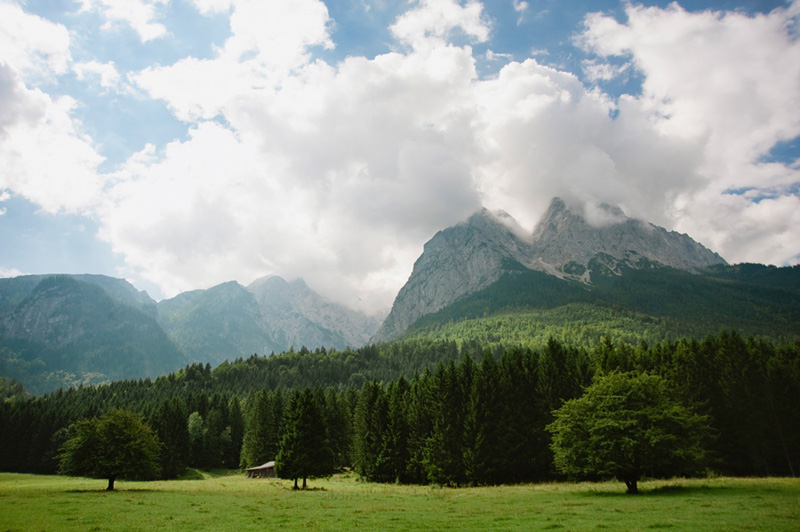 (click on photos to enlarge)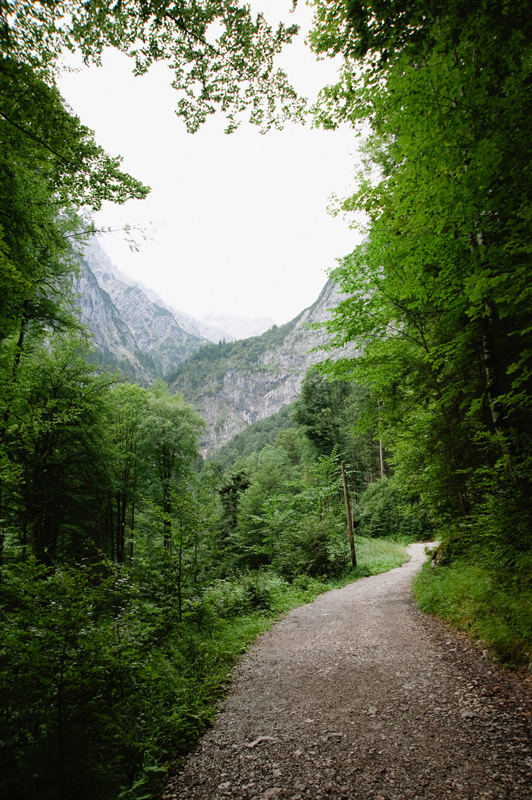 The Hoellentalklamm, unlike the Partnachklamm, is only open in the summer. You can check their website or just give them a call to make sure the gorge is open. If summer comes a little late (like it did this year), it may stay closed a little longer due to falling ice and snow. To get to the gorge you can park in a lot in Grainau at the foot of the Zugspitze (the highest mountain in Germany) and walk up to the gorge from there.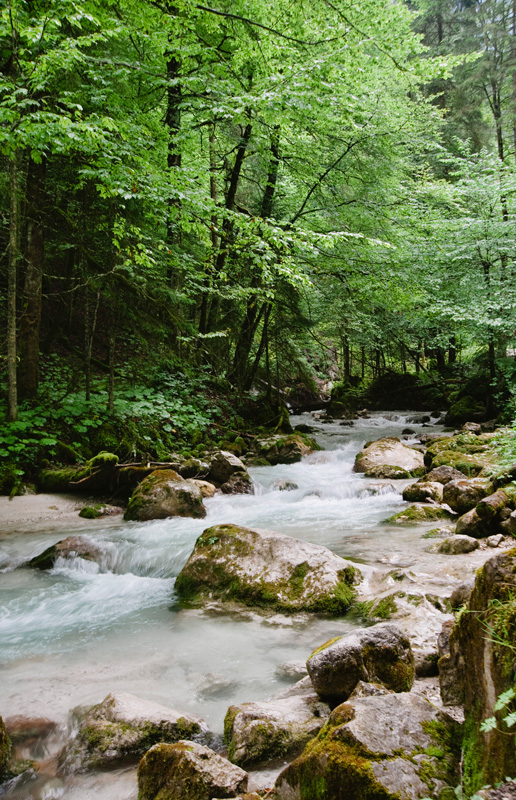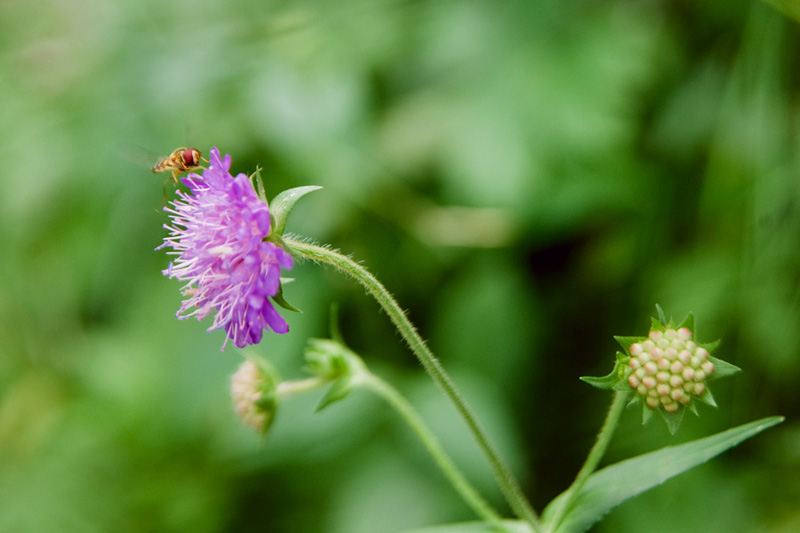 The hike takes about an hour and a half to the gorge entrance. There are many signs along the way, so you will be sure not to get lost. (Have to love German efficiency!) The hike up to the klamm is about as beautiful as the klamm itself. You follow a stream through the trees and catch views out over the valley on your way. It is uphill, but not overly strenuous.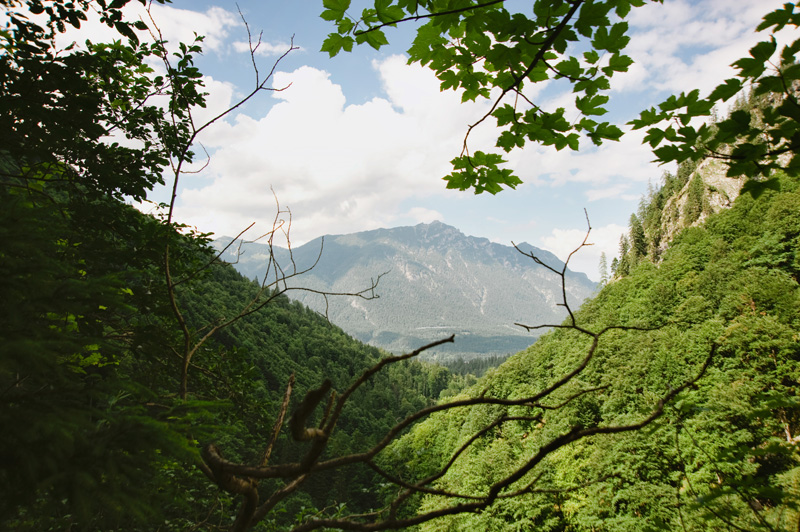 As you make your way to the gorge entrance (entrance costs 4 Euro) there is a small hut where you can get a beer or some food before heading into the klamm. We stopped for a coffee but had packed our own picnic to have at the other end of the gorge. Personally, I find a picnic after a hike one of the best ways to enjoy where you are! But this little hut had some pretty nice views as well (photo above)…so definitely not a bad spot to have some kaiserschmarrn!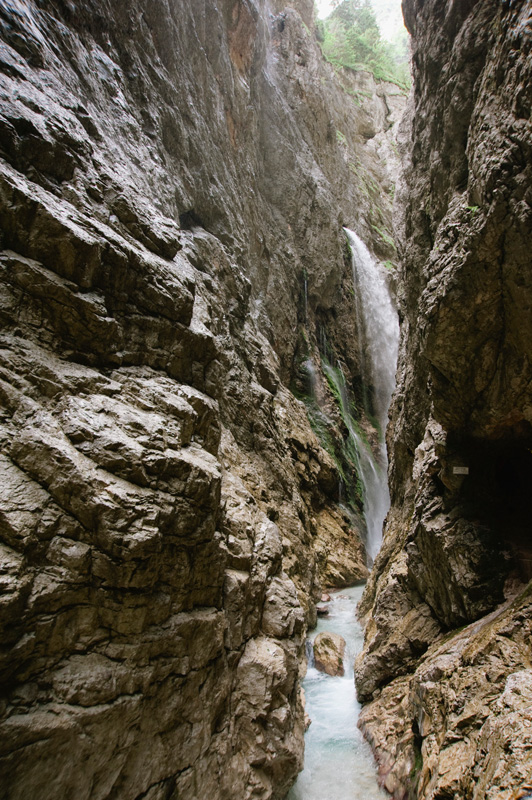 Upon entering the gorge, you immediately feel as though you have gotten your 4 Euros worth. It is a stunning blue river, carving it's way through narrow passages in the mountains.  It is nature at it's finest. Really. The paths along the sides of the walls are fairly narrow but not unsafe. There are cable fences along most of the way to hold onto and while it's not recommended to bring a stroller, I wouldn't describe it as dangerous by any means.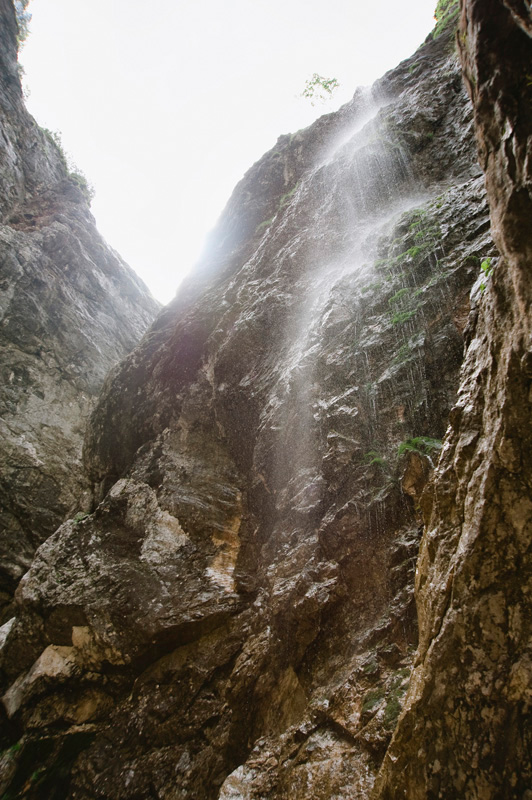 As you make your way through the gorge, you will definitely be getting wet. Water splashing down from above creates the most beautiful misty light on a sunny day. I highly recommend bringing a camera and a rain coat or poncho to protect it when walking through these areas! The temperature is also about ten degrees cooler in the gorge. On a hot summer day it can still feel quite cold when walking through, so be sure to bring layers that you can peel on and off as the day goes on.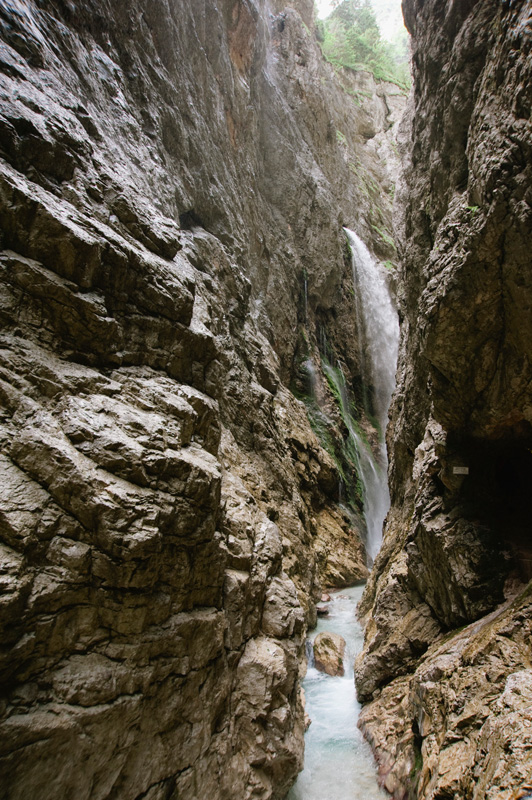 It takes about and hour to walk through the gorge itself and on the other side is a lush valley (pictured below) which is the most amazing place to have a picnic. While we were definitely not alone in this area, it was still beautiful and we found a little corner to have some lunch and lay in the valley admiring the stunning landscape.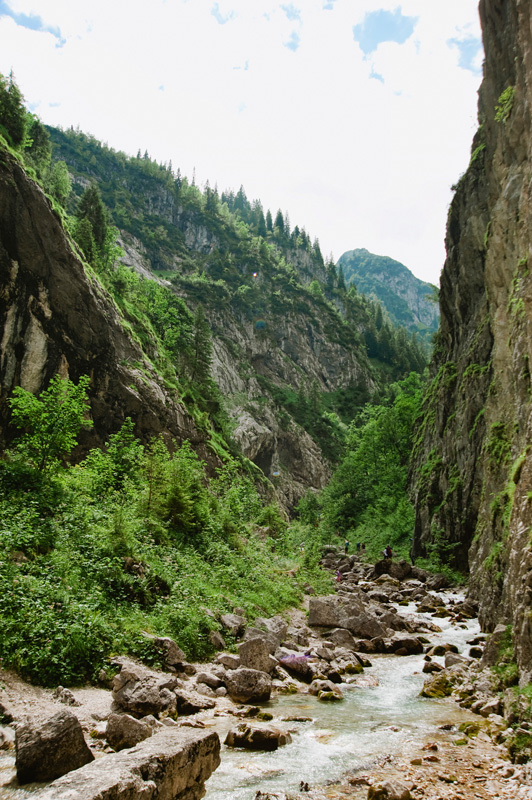 If you have the time, and luck with the weather I highly recommend hiking further (about another 2 hours) to the Hoellentalanger Hutte and stay the night there. (Overnight hut hiking in the Alps is amazing!) This was our original plan but unfortunately the weather on Friday did not cooperate and we had to cut our trip short…but we are both looking forward to doing this again one day and making our way to the hut!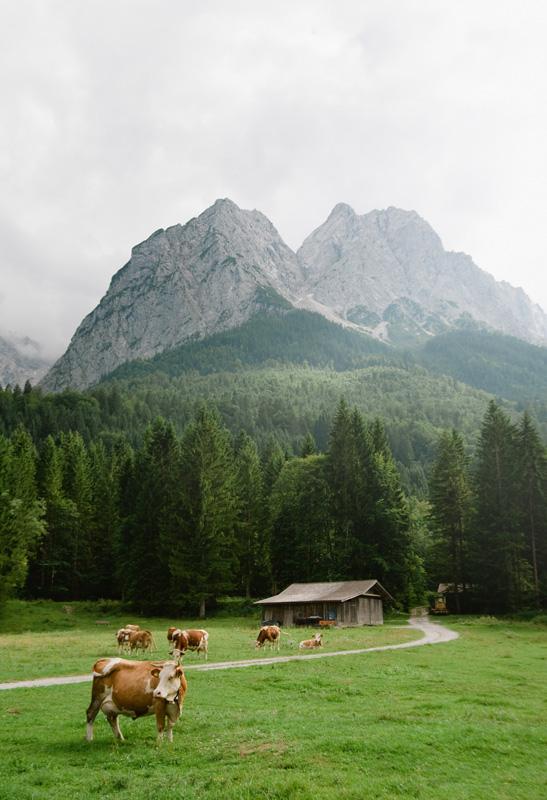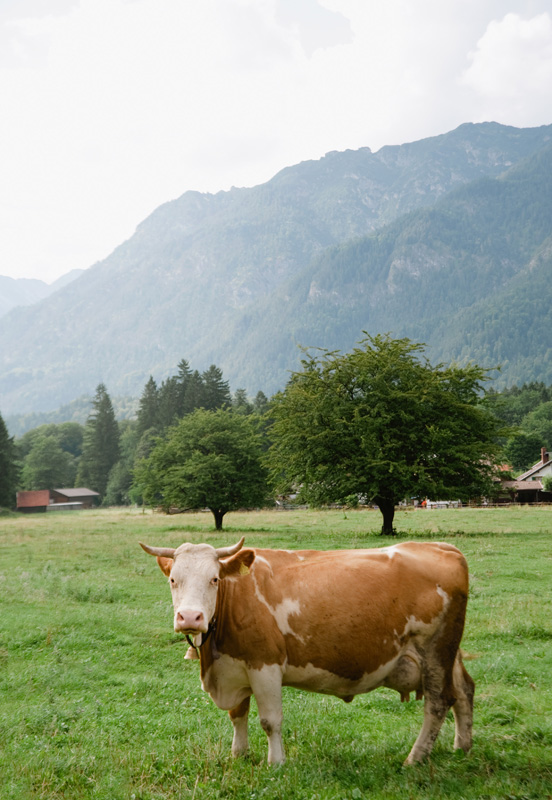 On our way back to the car we stopped and said hi to the local ladies and stopped for traffic (photo below) and headed home. Being only an hour (maybe hour and a half with traffic) away from Munich this also makes for a perfect day trip in the summer. We visited on a beautiful sunny Saturday and while there were other people there, it was not overly crowded. We are definitely looking forward to visiting again very soon!