Where To Stay In Salzburg, Hotel Gmachl
If you happen to be looking for someplace a little special and out of the ordinary to stay at when traveling to Salzburg, look no further than the Gmachl Hotel & Spa.  My husband and I stayed here last weekend for our first wedding anniversary, and while it's certainly not a budget hotel, I believe it was worth every penny.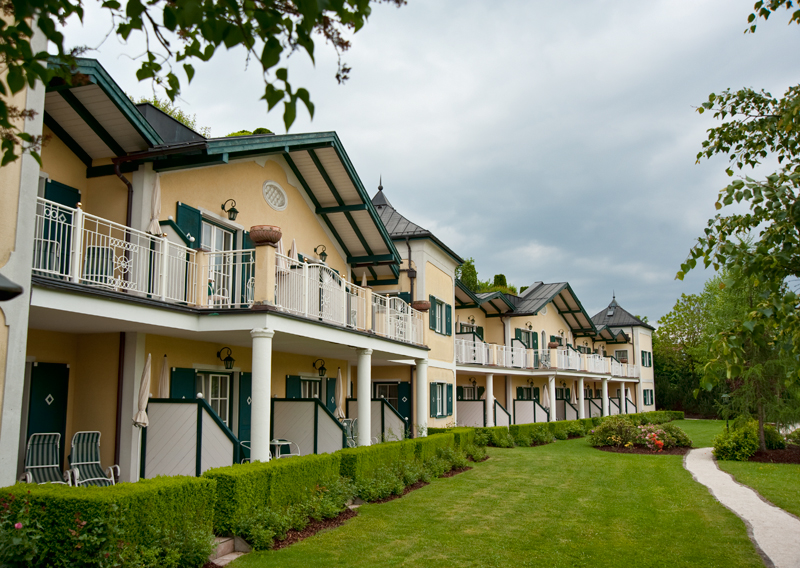 We booked the most inexpensive room (180 Euros for double occupancy) they have for 2 nights and were completely impressed with everything this hotel has to offer. From the minute we walked in we felt welcomed, comfortable, and relaxed. The staff is incredibly friendly and showed us to our room and explained where everything in the hotel is located.
After checking out our room and fabulous view from our balcony (pictured below), we immediately put on our bathing suits and headed to the heated outdoor pool. We were pleasantly surprised that they not only have a heated outdoor pool, but a heated indoor pool, outside jacuzzi, saunas, steam rooms, fitness center, meditation rooms, and indoor heated salt jacuzzi in a cave like setting as well. This place literally has it all!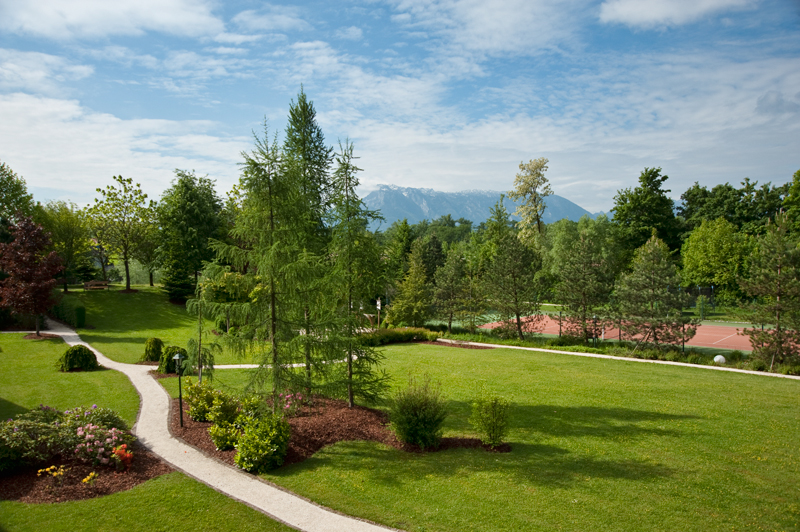 Not only does the Gmachl Hotel offer all of these amazing amenities, the beds are extremely comfortable, there is free internet, free parking, tea and snacks offered, delicious breakfast, and a beautiful garden setting with an outdoor natural pool to use if the weather is warm. (pictured below) They also offer a full service spa with every kind of treatment you can imagine and for prices that aren't too ridiculous. I will definitely be taking advantage of a couple of these the next time we go. (and there will definitely be a next time!)
We couldn't say enough great things about this hotel and would recommend it to anyone wanting a nice relaxing weekend. Being only 10 minutes drive from the city center, it's the perfect place to go. Although you might find it hard to get out of your robe to go anywhere else!