10 Travel Tips for Visiting Scotland…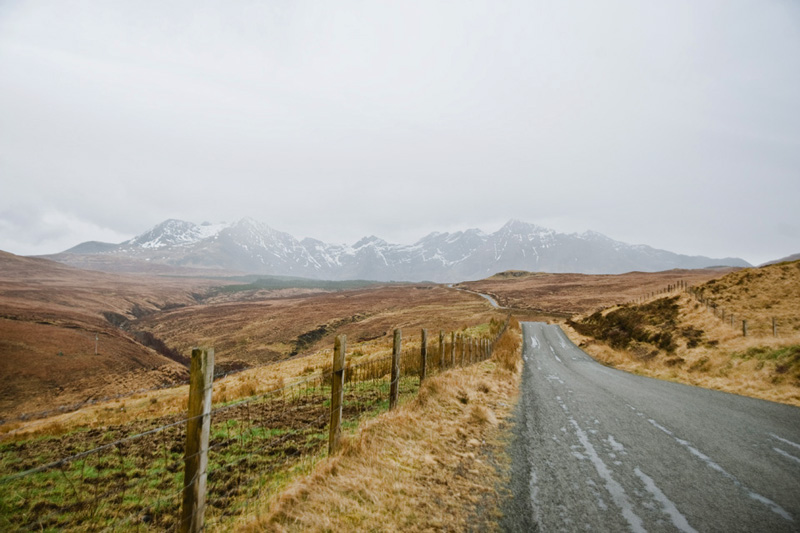 Scotland is a very special place for me. Despite it's colder climate and often cloudy skies, this is one of my favorite countries to visit. There is something special about driving through the Scottish countryside. It's vastness and misty (ever changing) weather make for somewhat of a magical place. You can feel the history here. It runs deep in the veins of the land and the people who live here.
While I have only been to Scotland twice, I thought I'd share some of my tips for visiting this amazing country. Whether you have been to Scotland many times, or are planning your first trip, I hope some of these travel tips will help you plan your journey!
Renting a car- There are ways of getting around Scotland without a car, but in my opinion, driving the small land roads are the best way to really see the country. There are so many ruins and sights to see that aren't in your average guide books and some of the best spots will certainly be on your way to a destination. The scenery is so beautiful over the whole country and this is a way to experience the freedom of Scotland. To be able to stop when you want and where you want is really the only way to go!
(Click on photos to enlarge)
Consider renting a house- Scotland is not a huge country, and for the most part you can be in one location and make day trips around to see the sights. We rented a house with 6 friends for our last trip (pictured above) and it really made our experience so much better. Having a home base where you can cook at night is really nice as well as a great way to save a few bucks. Not to mention our house was far cheaper than getting a hotel every night. At 450 pound per week, divided through six people…we roughtly only paid 10 pound a night, per person! If you have a larger group or family, it also helps for flexibility.  Everyone can get up at their own pace and have a nice space to hang out in when your not busy with other things. We found our house on FlipKey but there are tons of places to find rental properties in Europe.
When to visit– Most people's first thought would be to go in the summer I suppose, but that's not necessarily the best time to go to Scotland. It tends to rain an awful lot there during June and July and because it is high tourist season, the prices for a place to stay go up substantially.  According to the locals (my friends Aunt), April and May are the best times to visit Scotland. Everything is green and beautiful and the rainy season has not yet set in. We were there in the beginning of March, and while everything had not yet sprung into spring, it was still really beautiful. And there were no people…anywhere. We had literally every beach to ourselves. Which if your looking for a little solitude can be very nice. Fall is also a nice time to go and while it does snow in Scotland, I believe winter can be quite lovely as well. Although it wouldn't be my first choice!
Dress code – Like most women, I do love to put on a nice dress and some heels every once in a while to feel, you know, like a woman. This is not the country for that. While there are certainly some places you could dress up in when visiting Edinburgh, for the most part you are not going to be needing those heels. Like I said before, Scotland's weather is changing every five minutes, so practical clothing is really the best option. Layers and comfortable/warm shoes are pretty much what you need to be bringing here. My rain jacket and hiking boots ended up being what I wore for most of our trip in March. And if you do bring some more stylish clothing to wear around the city, be advised, Edinburgh is hilly and full of cobblestone, so maybe flat shoes would work best. Although I did see some local women charging through the city in their business suits and 4 inch heels…which was very impressive indeed.
No plan can be a good plan – Like I pointed out before, renting a car is in my opinion the best way to see Scotland. And going with this theme, I also think not having your whole trip planned out is also one of the best ways to travel through this area. (And most other places for that matter!) We had a vague list of things we wanted to see and kinda just went with the flow for the rest of the trip. If I were you I would pick an area, rent a house, and spend your days exploring all that that particular place has to offer. Talk to the locals, find some hidden gems and really get to know the country. What better way is there to travel and unwind? Who knows what you might find around the next corner!
Try Haggis – Most often, every time someone mentions Scotland, they bring up haggis. And why they would never eat it. I personally had never tried it before, and this time while visiting I decided to give it a go…and you know what? It is freakin' delicious! Really. I don't know what all the fuss is about. So if your there, do yourself a favor and at least try it. You might actually love it. As well as the haggis, I would highly recommend eating a steak pie and trying some local beers. Belhaven Beer for example is a local beer in East Lothinan and while some of it's beer is shipped worldwide, you can only get Belhaven's Best in Scotland. And I'm not normally a beer drinker, but it was one of the best beers I've ever had. So definitely do yourself a favor and try some new things while your there. You might be surprised how much you like it.
 Visit Edinburgh – If your flying into Scotland, your landing either here or Glasgow. I am a bit partial to Edinburgh and while I haven't been to Glasgow, I can certainly vouch for this city. It is a must. It's actually one of my favorite cities in Europe. The architecture and history are just plane amazing. The castle hovering over the old town, the cobblestone streets, the small alley ways (Closes) just make it one of the most charming cities ever. While you are here, I also highly recommend doing the underground tour of Mary Kings Close. While tours are normally not my thing, this one is just too cool to pass up. It takes you underground to see a part of the city which has been long since buried. Afterwards you can head over to The Last Drop, one of Edinburgh's oldest pubs, and grab a pint and some dinner. (This is where I had the really great haggis I was telling you about) Either way, definitely take a day to explore this city, it is well worth it!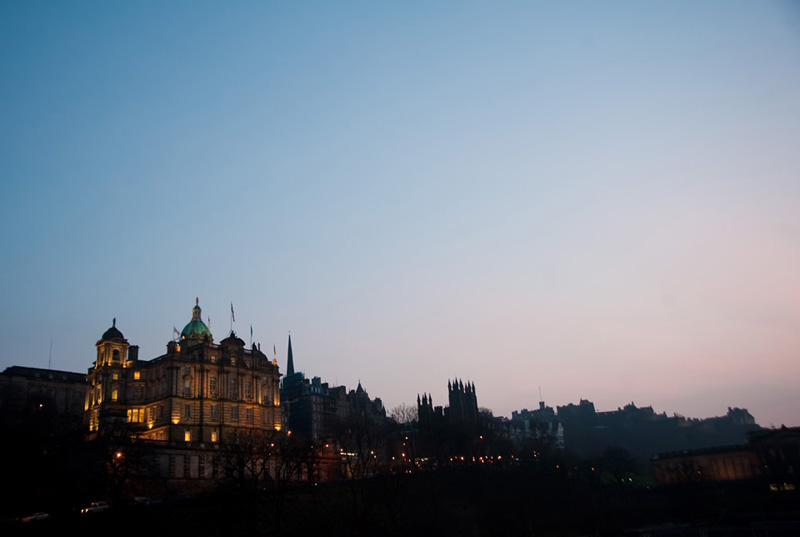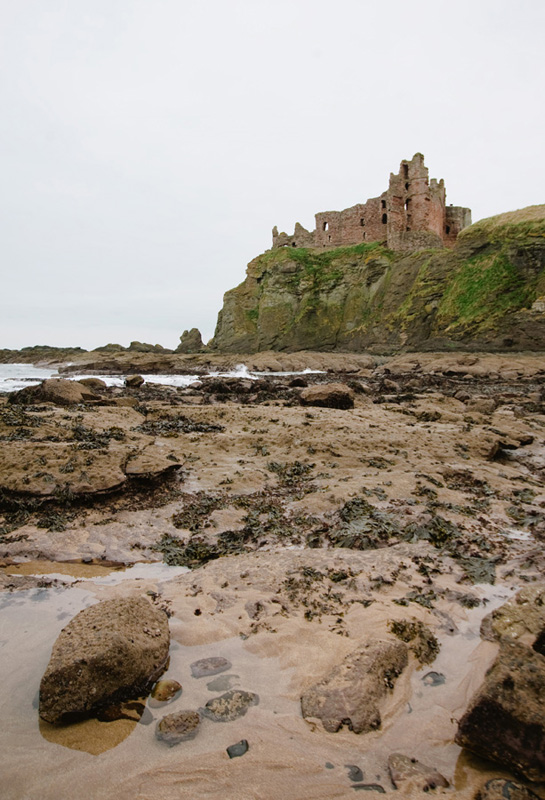 (Tantallon Castle, East Lothian)
 Dunbar and East Lothian

– Even though Scotland isn't all that big, I've managed in my two times visiting there to only explore Edinburgh & The Lothinans and the Highlands. I hope to get to see the northeast side of the country next time I visit, but these two areas are so great, I always want to go back and visit again. Dunbar is a small coastal town about 30 minutes outside of Edinburgh. It is where a close friend of mine grew up, so it's a place I like to visit. This area is full of quaint towns, rolling hills, castles galore, and beautiful, rugged coastlines. I really love it there and would recommend visiting this area on your trip!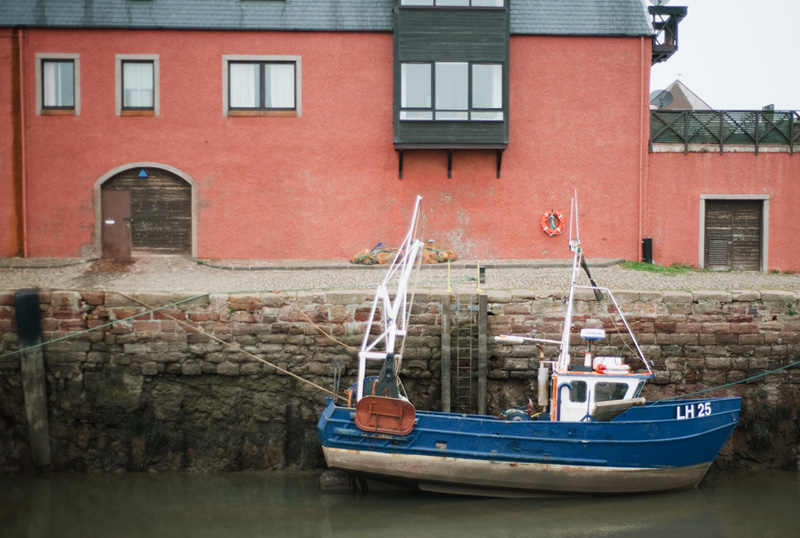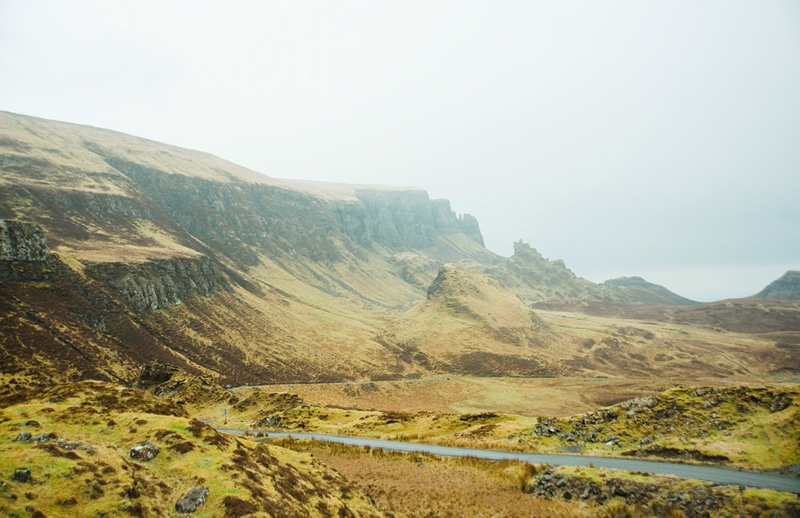 Highlands and Isle of Skye – One of my other favorite spots is hands down, Isle of Skye and the Highlands. There is a reason so many people go here when visiting Scotland. It. Is. Magnificent. We were there in March and while the mountains were not completely green, it didn't take away from the amazing beauty of the landscape. I would advise taking two days to explore around. We stayed one night up in Portree, which gave us enough time to cover the island. (Although I could have easily stayed another day or two!) If your going to Scotland, this is a must. It really doesn't get any more beautiful than this!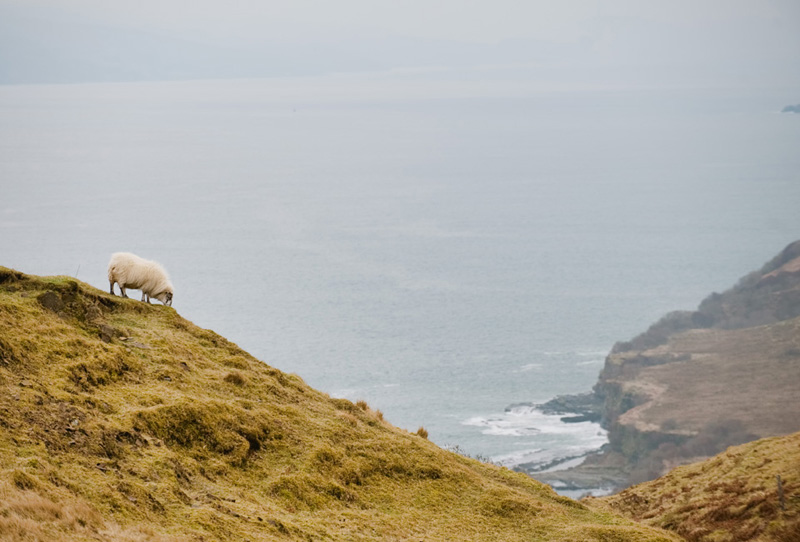 Fairy Pools (Pictured below) – I read about the fairy pools while doing a little research on things to see on Isle of Skye. We made our way there and even though it was a cold and windy day, it was still worth the trip. The blue water going from pool to pool as you make your way up the mountain is really cool. I can only imagine catching this area on a warm and sunny day and being able to stick my feet in to cool off! The pools themselves are a little off the beaten path, but a reviewer on trip advisor gave really great directions which we followed to get there. Highly recommend checking them out if you are visiting Isle of Skye!
So there you have it, some of my travel tips when visiting Scotland! If you have any great advise to add, let me know. I would be happy to get some tips for our next visit. :) And if you would like to see some more of our photos from our trip, check out my posts here and here on my photography blog!