Austria Travel Tips- Saalbach-Hinterglemm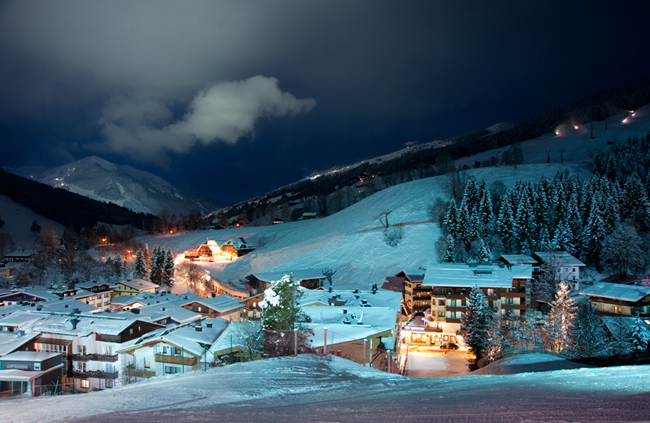 I've recently spent some time in the small Austrian ski village of Saalbach-Hinterglemm, and dispite (hold on to you seats) I am not a skier or snowboarder, I really enjoyed my time there. I say this because obviously most people who go here go for one reason, and that is to ski or snowboard. I do have to say though, the town itself was adorable, the people are extremely friendly, and even though I'm not a winter sport kinda gal, I really had fun.
For the young or young at heart skier, I would say this place is perfect. There is plenty of nightlife and restaurants for after your day on the slopes, and in my opinion that is a plus. We recently visited a small Austrian village where there was literally nothing open on Sunday. Not even a cafe. While I fully understand and respect this…I would rather visit somewhere with a little something going on.
Another thing I really enjoyed while here was night sledding. In Hinterglemm you can rent sleds and take the gondala up to ride down a 2km, well lit night sledding track. Before you sled down though, you can have dinner at a cabin located at the top of the mountain overlooking the town below. There is also a hut half way down the sledding track that has been there since late 1700's and is lit by only candles and a fireplace. You might want to stop on your way down for a hot drink to warm you up!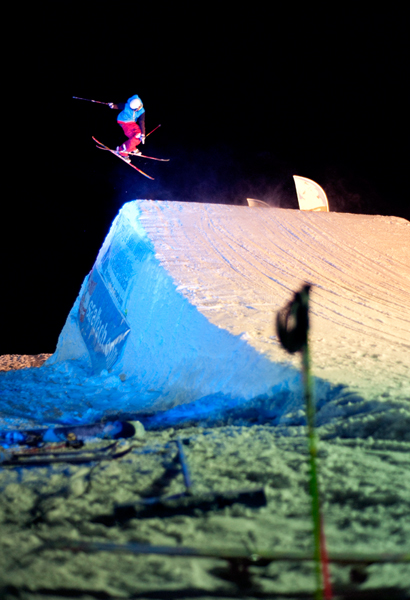 Some of the amazing people we met in Saalbach also put on a great show every other Thursday called the Freestyle Show Night. They showcase some of the area's best freestyle ski and snowboarders, and it is really amazing. The show lasts about an hour and is free for everyone to come watch! It is really worth seeing if your in the area. For future dates of the show, click the link above.