Day Trip from Munich- Garmisch Partenkirchen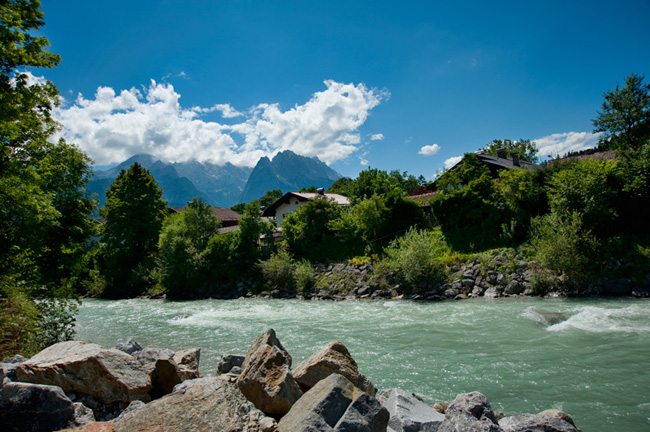 Just about an hour from Munich you can visit Garmisch Partenkirchen, a picturesque mountain town in the Bavarian Alps. While this is a fun place to visit in the winter for all the skiers and snowboarders, it makes for a great little day trip in the Summer as well. You can easily take your bikes on the train and purchase a Bayern Ticket and for almost nothing, head to the mountains.

Last summer my husband and I took a little day trip over to Garmisch and had such a nice time. We packed a picnic and our bikes and when we got off the train we rode around following a small river and found a great spot to have lunch. It is really a perfect little get-away on a beautiful summer day, and even though you feel a thousand miles away from Munich, you can make it home for dinner!
If you interested in making more out of the trip you can also visit the Partnachklamm while your there. Also a beautiful area and well worth visiting. Check out the link for more info!