Florida Travel Tips- Old Powder House Inn, St. Augustine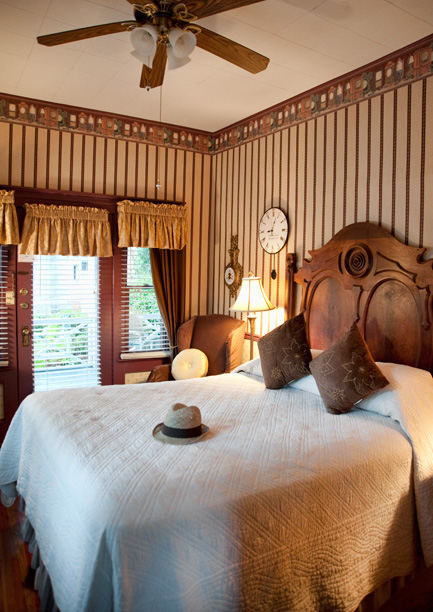 My husband and I took a trip last weekend to St. Augustine Florida, and although the weather wasn't very cooperative, the stay at the Old Powder House Inn made our trip worth while. When visiting Florida's oldest city, I highly recommend staying in a Bed & Breakfast to really get a feel for the area. I stumbled across this amazing little B&B online and we were both happy I did. The hospitality from owners Katie and Kal was amazing and made us feel right at home.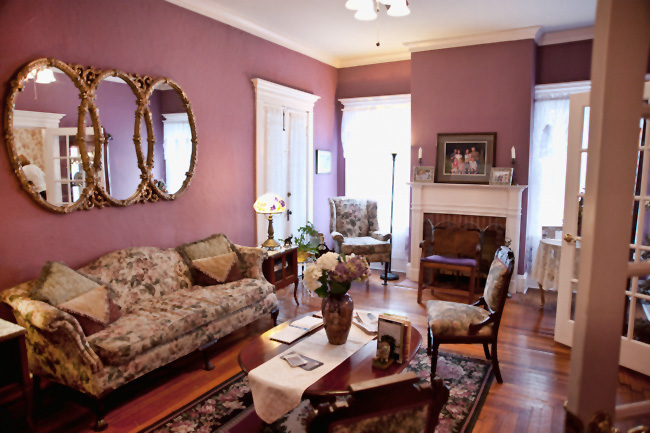 When you walk into the Old Powder House Inn you feel like you've stepped back into time. The owners have paid a lot of attention to detail and have made each room special. We stayed in the Splendid Time Room, which was very cozy and comfortable. The upstairs rooms lead out to a veranda where you can sit on the swinging chair and have a glass of wine.  :)
Breakfast is prepared in the mornings at 8:45, which for us is pretty early, but well worth it! We enjoyed eggs benedict, delicious muffins and fresh strawberries all prepared by Katie herself. The dining room is adorable and a perfect setting to meet other people who are staying at the hotel and exchange stories.
All in all, we really had a nice time at the Old Powder House Inn, and we will certainly return. The great hospitality, delicious food, helpful travel tips, and authentic ambiance were definitely a highlight of our trip!

St. Augustine Beach on Dwellable