Munich Restaurants, Bar Tapas
Bar Tapas is by far one of my favorite places to eat in Munich. Then again I love love love Tapas. Anyone who knows me knows when it comes to food, I love to share. Tapas is perfect for that! You can order a bunch of different small appetizer style items and share between friends and everyone gets to try a little of everything. I realize this is not everyone's cup of tea, but if you like Tapas…you need to check this place out.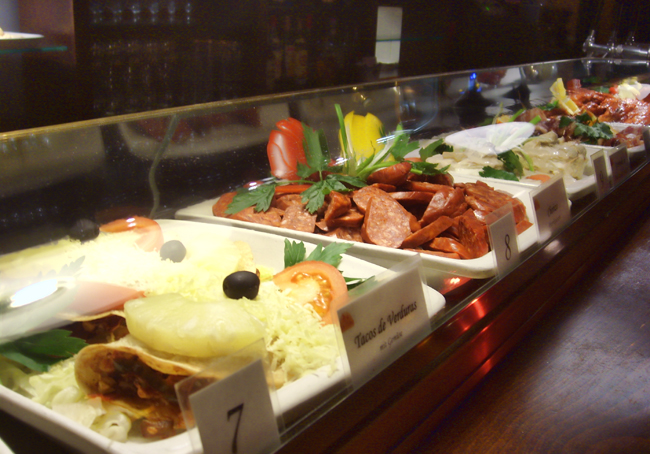 The restaurant is located in Schwabing within short walking distance of the Universitaet U-bahn station. The servers are always very friendly (and very pretty actually) and the food is always great. Personally I can't go here without having the Garbanzo Bean Salad, it is deeelicious! They are open daily from 16:00 and if you eat later I would call to reserve, as they usually fill up.