Munich Travel Tips- Bayerische Hof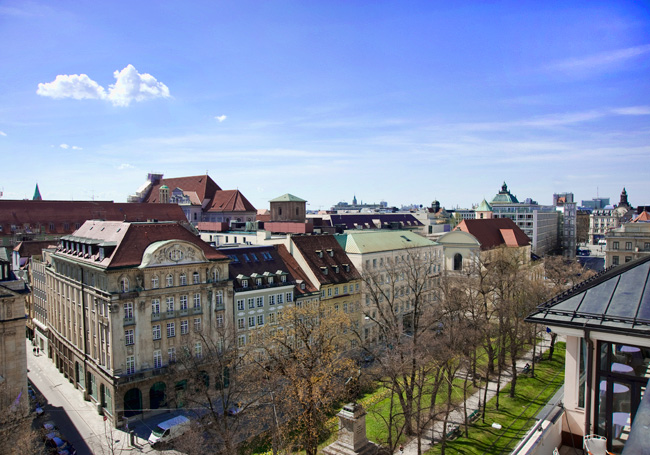 I love rooftop restaurants/bars. I've been to some really cool ones along my travels and now I've been to one in Munich at the Bayerische Hof. This 5 star hotel is a little out of my budget at the moment, but they have a really cool cafe on the 7th floor that overlooks the city and is an awesome spot to get lunch or an early evening glass of wine. I've actually wanted to go here for a while, but always forgot to make reservations on those rare sunny days in Munich! Last Sunday though we finally went and it was well worth it.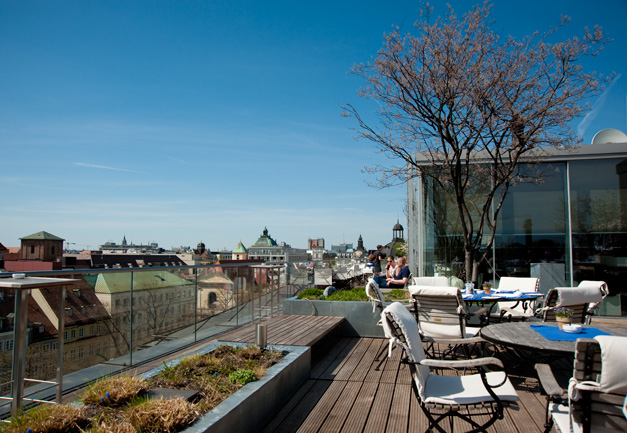 It was such a beautiful day, and oddly not crowded. Although I would recommend making reservations if you definitely want to get a table. We had lunch which was a little on the pricey side, but really good. Hey, you have to treat yourself every once in a while right? The presentation was nice and I had one of their fruity smoothies that was really yummy on a warm day.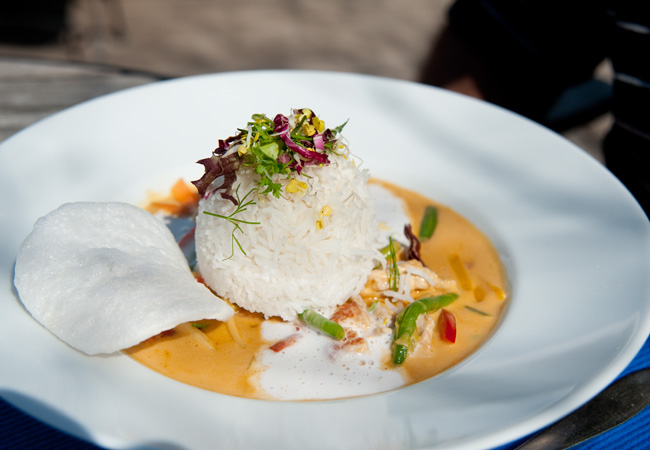 All in all, we really enjoyed our visit and I would love to go back there on a summer evening and watch the sunset. I have also heard of a rooftop pool bar at the Mandarin Hotel which I am going to have to check out soon and I will let you guys know how it is! Pool, nice view, cocktails…sounds like a great place to me ;)
What are some cool rooftop restaurants/bars where you live??