Pfeiffer Beach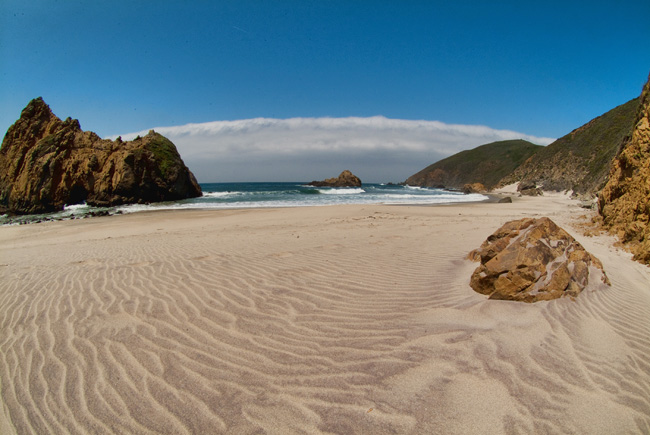 If the Big Sur was the highlight of a trip to California, then Pfeiffer Beach was certainly a highlight of our trip to the Big Sur. This is not your typical sun drenched, white sand beach with tan, oiled up beach babes, but it is spectacular none the less. We found Pfeiffer Beach as a bit of an accident actually. While on the way to our hotel in the area, we stopped for gas at a very small gas station, where a friendly local told us about this amazing spot. A short drive, and a small walk through the woods revealed one of the most beautiful places I had ever seen.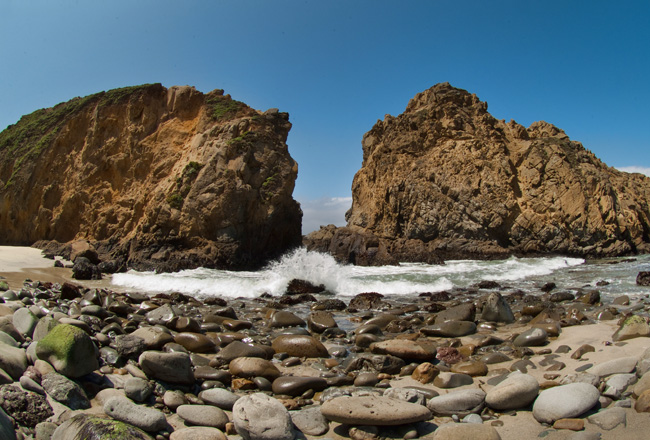 Located right in the heart of the area that is known as Big Sur in California, this place is truly amazing. We were shocked to find that this gorgeous beach had only 3 other people visiting it when we were there! Admittedly, it was a somewhat chilly day in May, but with views like this, who cares?  Pfeiffer beach has an unspoiled beauty, with giant rock formations all along the coast and a unique purple sand as a result of manganese garnet particles washing down from the hillside. The water is quite chilly like everywhere in California (I'm from Florida, anything under 75 is chilly to me!) , but the views are amazing and you will most definitely want to bring a camera. This is an area well worth the stop if you are anywhere nearby!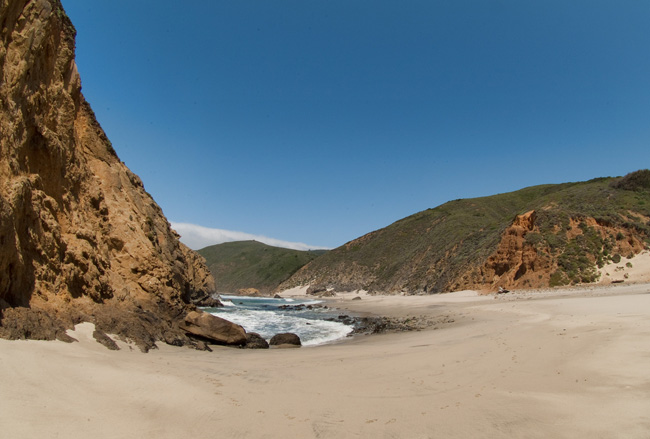 Beach hours are from 9:00am-7:00pm daily and there is a small entrance fee of $5.00. Well worth it in my opinion. No overnight camping is allowed, but as we found out it is a great place for an evening picnic. The hotel we stayed at was pretty expensive, so after our day visit we returned again later with some wine and sandwiches to watch the sunset. Better than any restaurant in town!