Surviving Munich Winters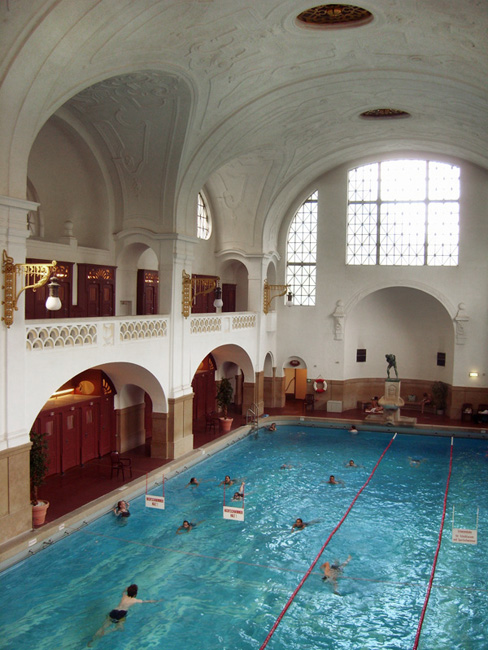 In the summer Munich offers tons of things for people to do. You almost don't have enough nice weather to fully enjoy everything this city has to offer. Unfortunately, for about 4-5 months out of the year it is quite nippy out and all those things become much less enticing! There is one thing that is fun and relaxing during those cold, grey months…Baths. Munich has quite a few very nice Bath Houses with everything from heated outdoor pools to spas and saunas. You almost forget that it is -5 degrees outside.
Here is a great webpage for a list of Bath Houses Munich has to offer. My favorites are Nordbad, Cosima Bad, and West Bad, purely for reasons that they all have a large outdoor heated pools. :) Most baths also have tanning beds, steam rooms, and saunas (which I have learned Germans are huge fans of).  If all this is not enough, there is also the Mac Daddy of Baths in Erding which is about a half hour drive from Munich, called Therme Erding. It has everything. Water slides, heated pools, spa, saunas, tanning, and super hot sulfur baths. It is a little more pricey of course than the local, smaller baths, but well worth it.
So if your stuck for ideas of things to do on a chilly day in Munich, grab your bathing suit and go swimming!