The Tasting Room, St. Augustine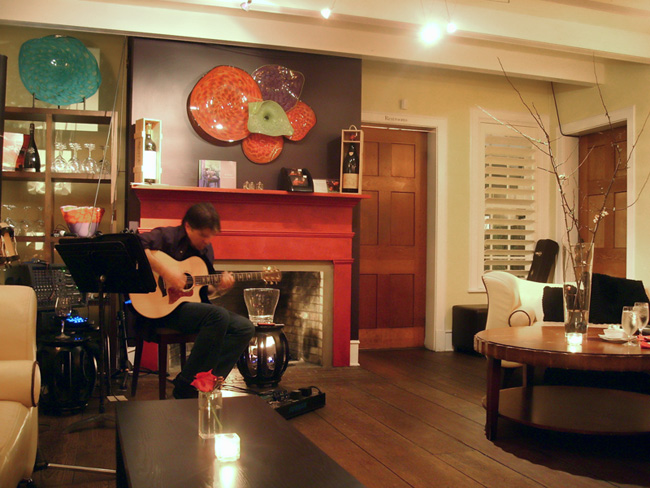 While on a recent trip to St. Augustine, Florida, my husband and I stumbled across The Tasting Room, and both agreed this was one of the best restaurants we had ever been to. Really. Between the friendly service, amazing food, cozy atmosphere, and live music…this place is gonna be hard to top!
The Tasting Room is nestled in the old town of St. Augustine. When you walk in, you instantly feel comfortable. There are a few sofas if you would like to sit by the fire with a wine and listen to live music…we chose a table right next to this area to have dinner. The food here was absolutely amazing and well worth the price. We shared 2 tapas and dessert and it was plenty. They also have a very extensive wine list for you wine lovers out there.
If your in the area, and don't mind spending a couple extra dollars on an amazing dinner experience, you really have to check this place out. The food is great, the service is outstanding, and the live music is perfect for a romantic dinner…or even a girls night out for that matter! ;) They also have a great little outside area to take advantage of when the Florida weather is cooperating!

St. Augustine Beach on Dwellable