Traveling in Germany: Visiting an Ostrich Farm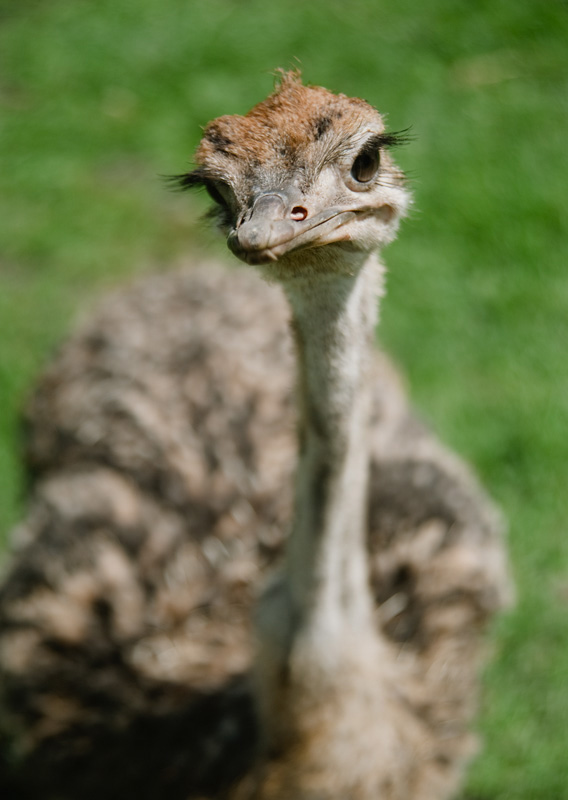 When out exploring, my husband and I love to visit farms. Anywhere there are fresh fruits and veggies and/or farm animals, we pretty much call that a successful day.  For some reason we are fond of Ostriches. They are just the funniest animals and we could watch them all day. Not to mention they are quite tasty! (Sorry vegetarians)  So when a friend of mine recently pointed me to an Ostrich farm (Straussenfarm Donaumoos) we knew we had to go check it out…and it did not disappoint!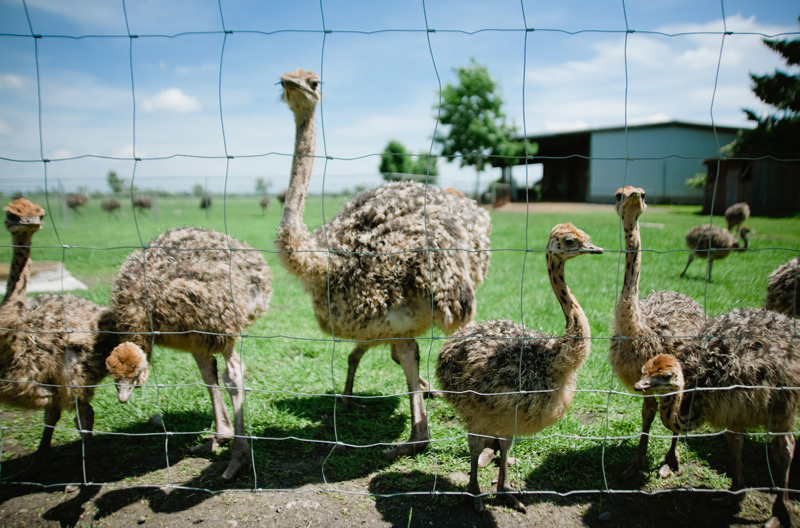 (Click on photos to enlarge)
Located about an hour from Munich in the vicinity of Ulm, the Ostrich farm is open to the public to visit 7 days a week and the shop 6 days a week. It is a family owned operation and costs 2,50 EUR to enter. Not too bad. When we visited they had every age of ostrich including brand new hatching babies…which was really cool to see!
When we were there we saw one other family walking around. It's not exactly a tourist trap. They have hundreds of ostriches, a few ponies, pigs, and sheep. You can walk around at your own free will but the signs on the fence strictly prohibit feeding the animals. The ostriches are very curious and will follow you along the fence pecking as they go. Sometimes sticking their long necks through the wire to get a better look!
We really enjoyed visiting this farm and I think it would be a great spot to bring kids for a couple hours. The drive in the countryside is beautiful as well and makes a great day trip from Munich!