US Roadtrip Travel Tips – Oregon Coastline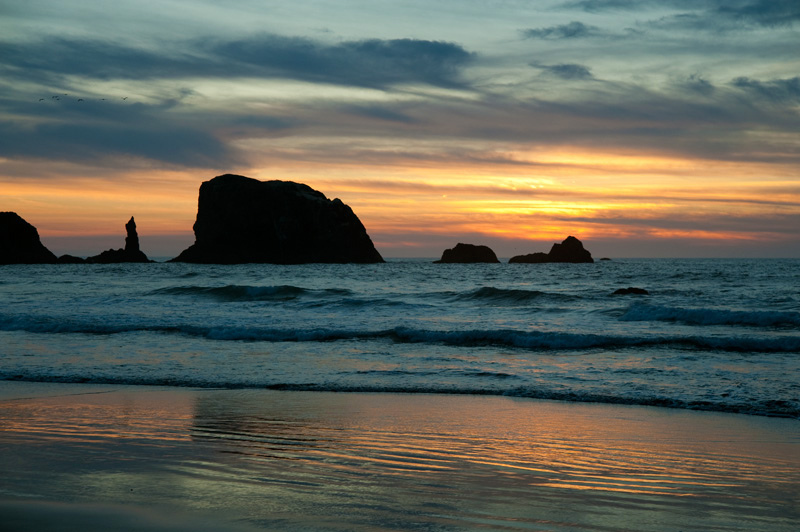 The US is absolutely huge and there are many options when planning a roadtrip. Lots of people drive along California's scenic coast or take the famous Route 66 from Chicago to LA…but I regret to say that few travelers have Oregon very high on there list of places to visit. I know because I was one of them, but not anymore people…not any more. Oregon surprised me in more ways than one, and the magnificent and dramatic coastline was certainly one of them.
From Portland, my husband and I took a small land road (highway 18 I believe) over to the coast and thought we would spend a few days taking in the views, and VIEWS there were. From the moment we hit the coast til the moment we finally drug ourselves away from highway 1 we were in awe. This diverse coastline offers the traveler everything from rugged cliffs to desert like sand dunes. In one day we experienced wide sandy beaches, steep rocky cliffs, warm sunshine, and chilly fog. Apart from warm turquoise water…they really have it all.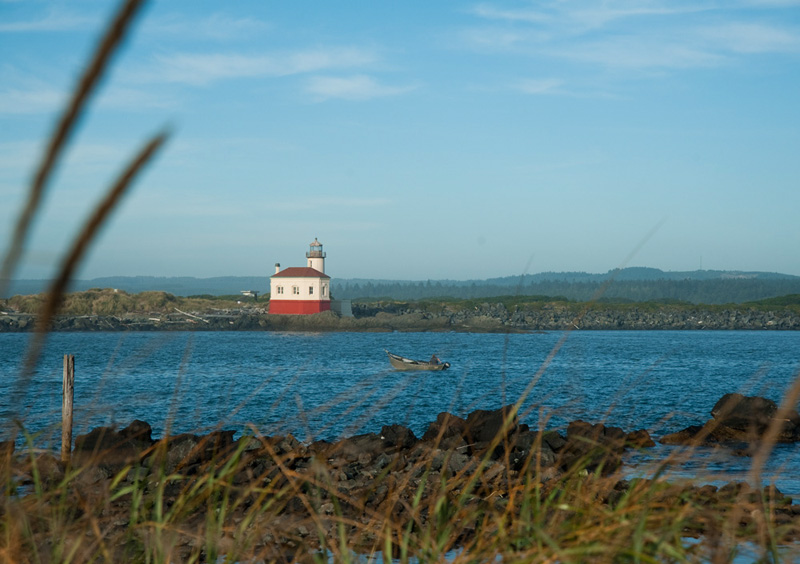 Our roadtrip was during late summer/early fall, which in my opinion was a great time to go. The summer crowds had left, hotels were a little cheaper than in peak season, and the weather was still quite lovely. We had a few sunny warm days mixed in with a few foggy, chilly ones…which is completely to be expected in this area of the country. Although it blocks some of the views to the sea, the fog can provide a rather cozy and extraordinary atmosphere that you just don't find in too many places in the world. (Perhaps I wouldn't want to live in it, but for a visit it was beautiful)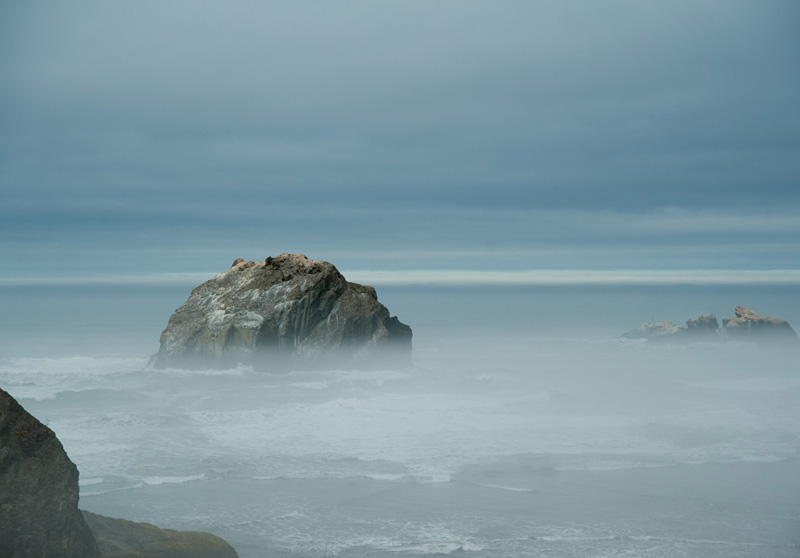 (Above is Face Rock in Bandon, Oregon. Do you see her?)
Along the coast you will find small, quaint towns to stay in. Some are more appealing than others, but all have very unique characteristics. We stayed one night in the charming little town of Newport where we met some really awesome locals at the downtown pub, and two nights in Bandon right on the magnificent coast. The towns are fairly close so you can take your time and explore along the way. Also be sure to stop in a Mo's for some great, reasonably priced seafood if you are in Lincoln City or Newport. (We stopped in both cities) The blackened oyster sandwich was yummmy!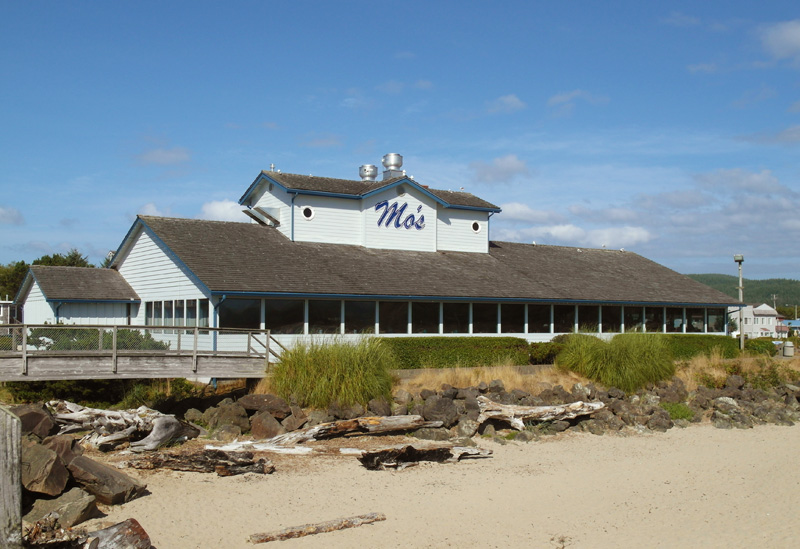 After experiencing California's Big Sur Coast, I wasn't sure if any drive would be able to measure up. Apparently like many others, I underestimated Oregon. It's stunning landscapes, friendly people, and overall vibe won us over. It's an absolutely amazing roadtrip and one I highly recommend you taking in your lifetime.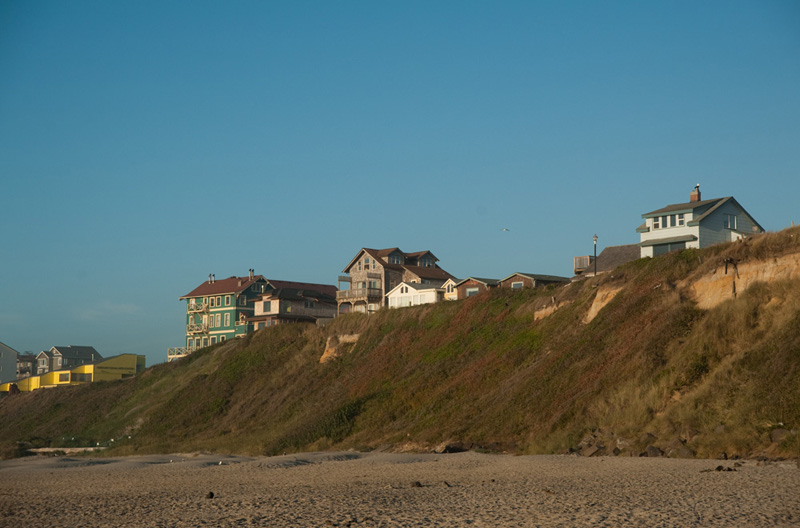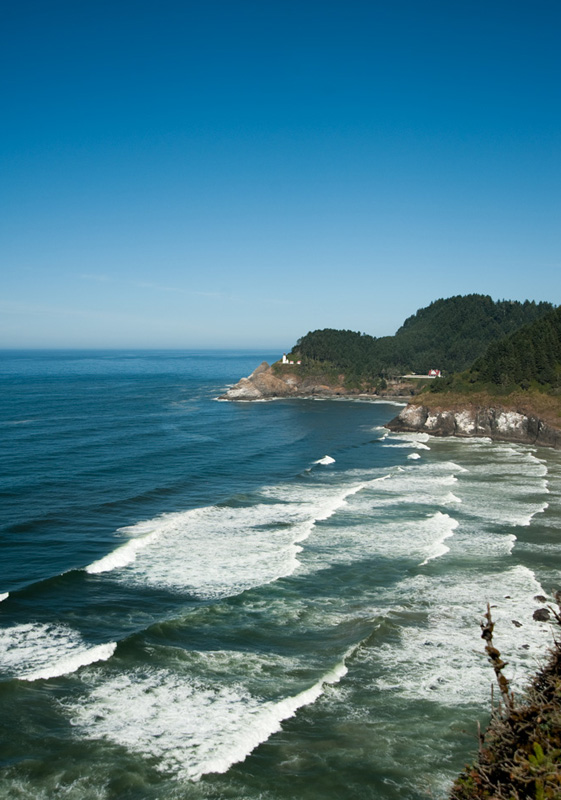 Oregon Coast on Dwellable