Visiting Lake Garda, Limone sul Garda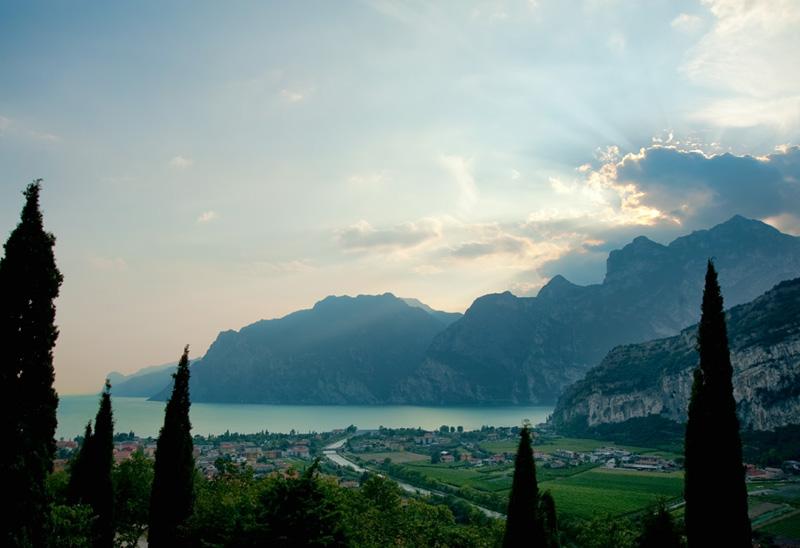 Lake Garda (Lago di Garda, or Gardasee) is located in the Northern part of Italy just a short 4-5 hour drive from Munich. Although this area can be filled with German tourists, it still should make it onto your checklist of places to travel. It. is. gorgeous. We went at the height of travel season and while Riva del Garda was absolutely packed, Limone sul Garda was only moderately full and really beautiful!
First, a little about the area itself. This is one of the most popular tourist destinations for Bavarians and Austrians as it's only a few hours drive from home. (Most of the region speaks Italian and German) Even though the lake is set in the mountains, the climate is warmer and dryer to those cities just a few hours North. The hillsides are covered in vineyards and olive trees and the lake itself is cool but not icy like most mountain lakes. During our stay, the mornings were cool and cloudy until the sun broke through around 10:00 to make way for the ideal day in the sun.
*Also, one little tip- the beaches here are all stone and not toooo comfortable to walk on barefoot. So make sure and bring some water shoes or flip flops you don't mind getting wet to get in and out of the lake if you don't have the toughest feet in the world. You will be happy you did.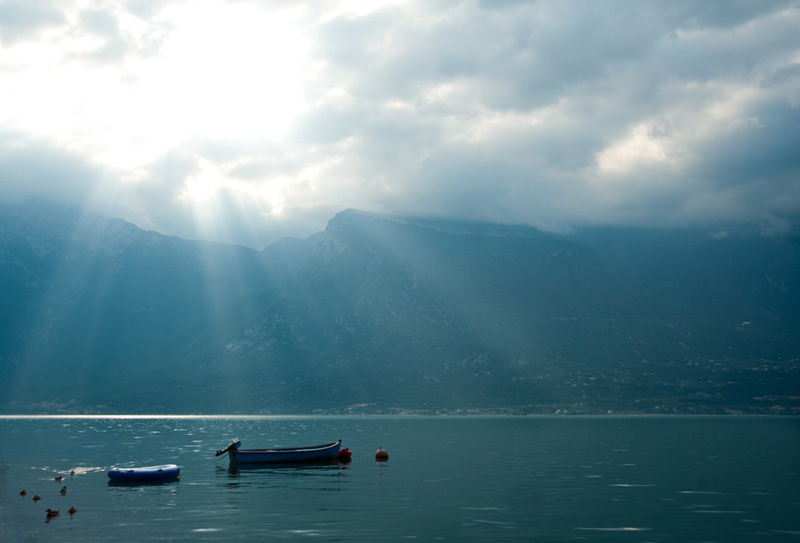 Lake Garda is just over 50km long and there are plenty of options when looking for cities and towns to stay in. We stayed more toward the North only for time's sake, as we only had a few days to spend here and wanted to get there as quickly as possible. At first I looked into staying in Riva del Garda at the northern tip but was happy we settled on camping in Limone sul Garda, a much less crowded spot a little way down on the West side.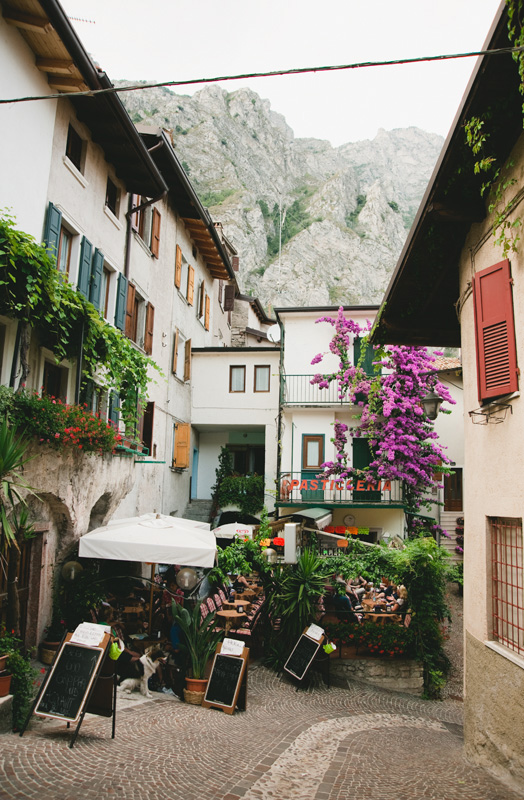 Limone is a small town stuck into the side of the mountain just above the lake. The winding, narrow streets are filled with cafes, shops and hotels. It's a charming little town and in my opinion a perfect place to spend a holiday. The streets are quite steep, so make sure you bring some walking shoes. I don't think you will be needing your high heels here. ;) There are plenty of places to explore, whether you are wanting a leisurely stroll along the Piazza down by the beach or an invigorating hike to take in the views of the lake. There are also places to rent wind surfboards, boats, and paddle boards, if you are like us and like spending some time out on the water.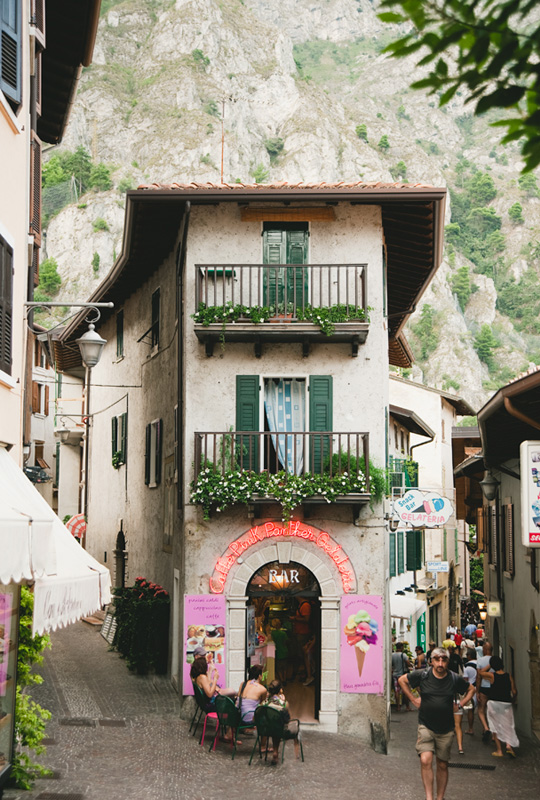 Because we were camping and frequently grilled out, we unfortunately didn't get to try any restaurants in the area. (I know, I know, trust me, no one loves food in Italy more than me) However, I would highly recommend stopping into the Pink Panther Cafe (pictured above) for a gelato. It was amazing to say the least. In the small town you will certainly find plenty of places to dine and while there are quite a few directly on the water, I would wander the streets a bit and find something a bit more hidden (perhaps without photos on the menu).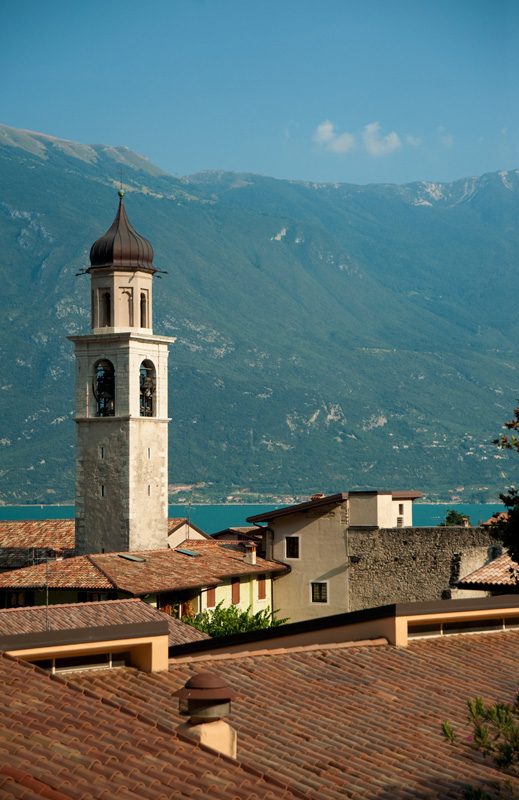 So when planning your next holiday to Italy, I would definitely consider putting this area on the itinerary. The scenery is magnificent and the weather is perfect.  You can spend your days reading in the sun or hiking/biking/windsurfing if you are more into adventure holidays.  We cannot wait to get back here and explore more of the lake and hopefully report on some great spots in the South!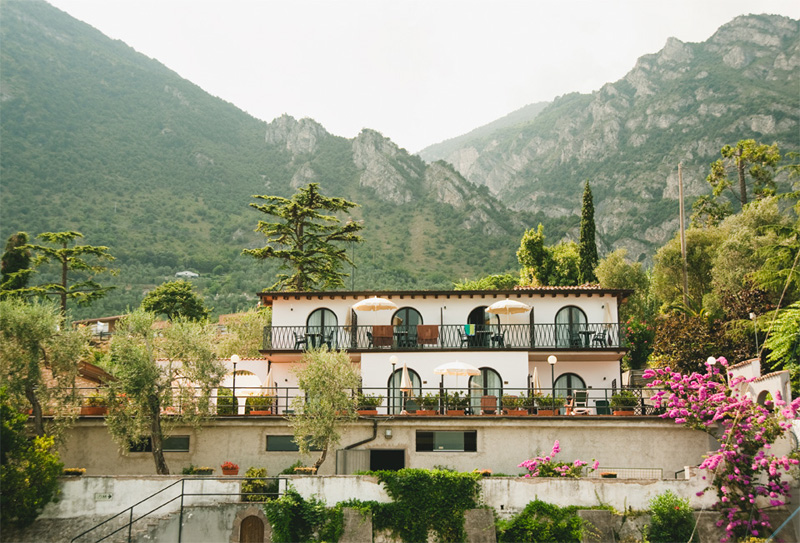 Have you ever been here? Is there any great places/cities/restaurants you can recommend? :)