Wintery Wonderland at the Partnachklamm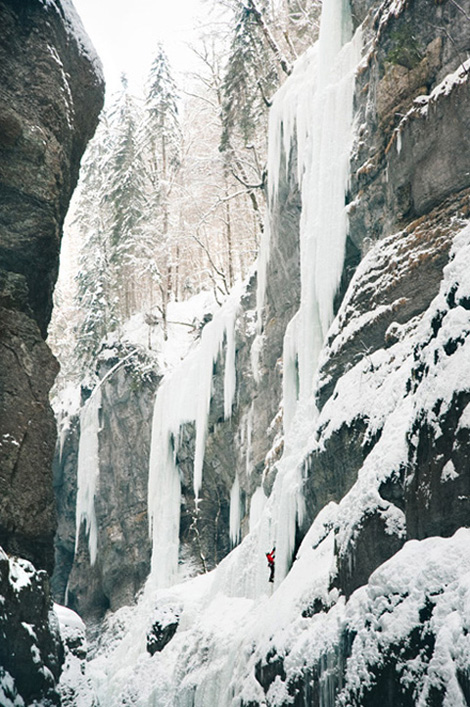 Last year I wrote a post on one of my favorite places to go in Bavaria, the Partnachklamm in Garmisch-Partenkirchen. While it is definitely very beautiful in summer, I might be so inclined to say, it was even more beautiful in winter. I suppose it was because it is really unlike anything I had ever seen before. Anywhere the water flows in the summer has now turned to ice, creating stunning natural ice sculptures all over. It is truly magnificant.
We went on a Sunday with nice weather and heard the lines were quite long earlier in the day. We stopped at the restaurant right before the Klamm, which has really great food by the way, and warmed up for a bit before heading in. By the time we arrived (about 2:30pm) the lines were gone and there weren't that many people. (So every once in a while being a late riser can work to your benefit!) The Partnachklamm closes at 5:00pm but is easily walked through in an hour or two, especially when it's chilly out.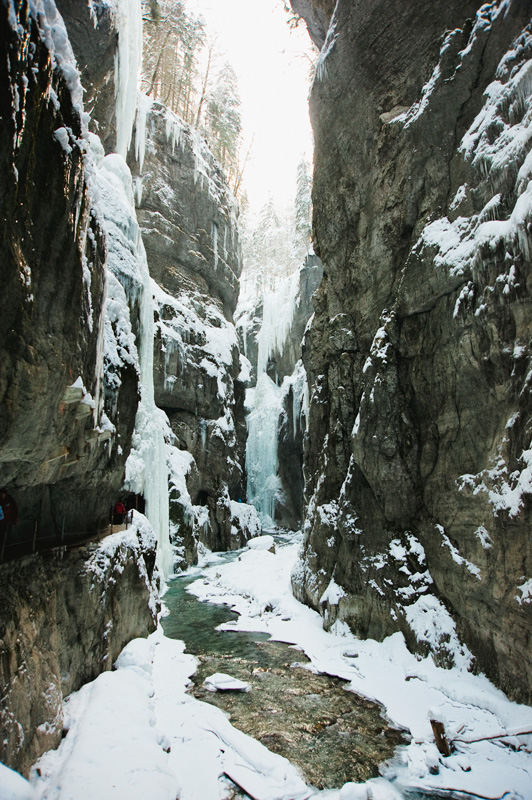 I know winters can be tough when you simply run out of things to do, but this is one of those amazing places that just gets more beautiful as winter sets in. If you are in Munich this is a great day trip and certainly something you will not soon forget!