Europe Travel Ideas- Consider Slovenia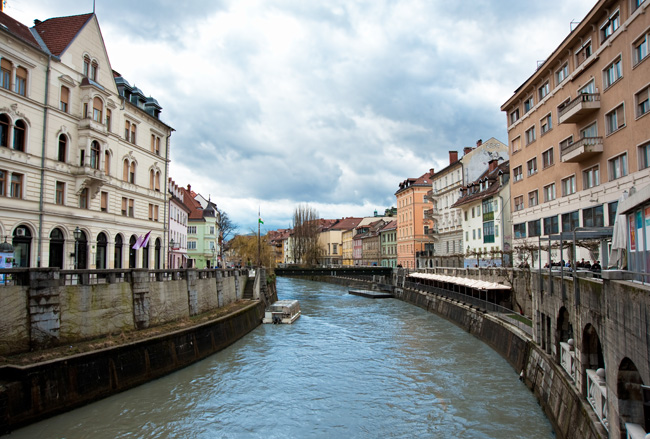 I have done a fair share of traveling in Western Europe, but the East is still new territory to me. Until last week I had absolutely no idea what to expect from Slovenia. I found that most of the large group I was traveling with hadn't either. When we arrived in Ljubljana, I was very pleasantly surprised to find one of the cleanest and nicest looking cities I have visited in Europe. I have to admit, even though I didn't know what to expect, I mistakenly thought it would be a little more dodgy. I was wrong.
Upon arrival into Ljubljana, Slovenia's capitol, you are greeted by cobblestone streets lined with beautiful old buildings along the river and a majestic castle perched up on the hill above. The streets are clean and feel very safe to walk around at night. We arrived at night, in the rain, so we didn't fully get to see the landscape of Slovenia until driving home 2 days later. The mountains and lakes around Slovenia look much like the stunning landscapes I have come to know with Austria and Switzerland. (Sadly I didn't take more photos of the landscape…next time I promise!!)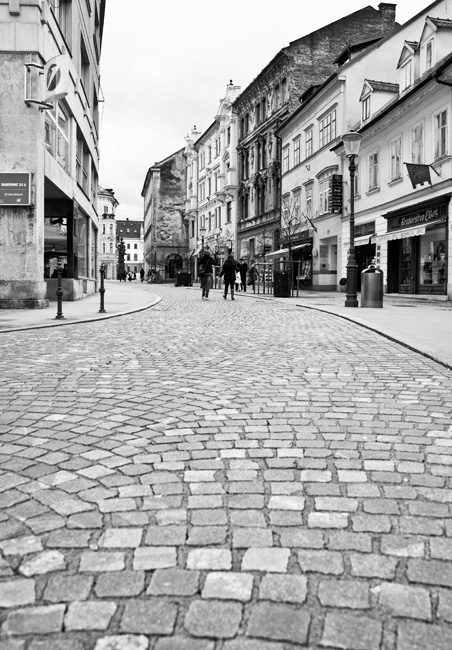 During our short visit in Slovenia's capitol, we did go to one bar/club that in my opinion is a must when visiting. The TOP club is located in the city center and is on the fifth floor offering amazing night view of the city and castle from it's terrace. We went on a Wednesday night, hip hop night apparently (I loved the music), and the drinks are fairly priced as is most everything in this city.
Unfortunately we were only in Slovenia for 2 working days, but that was enough of an impression that I know I want to return. The country seems to offer a little bit of everything and I can't wait to explore more of it!