Germany Travel Tips: Hiking to Herzogstand with views of Walchensee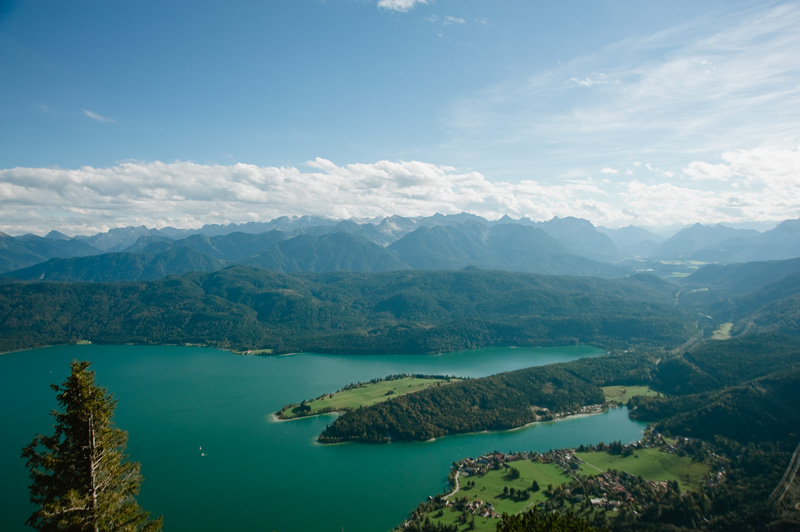 I've said before that Walchensee is one of my very favorite lakes in Bavaria. Last fall the husband and I finally made it back to this beautiful alpine lake to go for a hike and it did not disappoint! While our original plan of hiking from Herzogstand to Heimgarten didn't work as planned, we ended up making the 2 1/2 hour (ok, probably took us 3 1/2 hours) to Herzogstand and it was well worth every minute.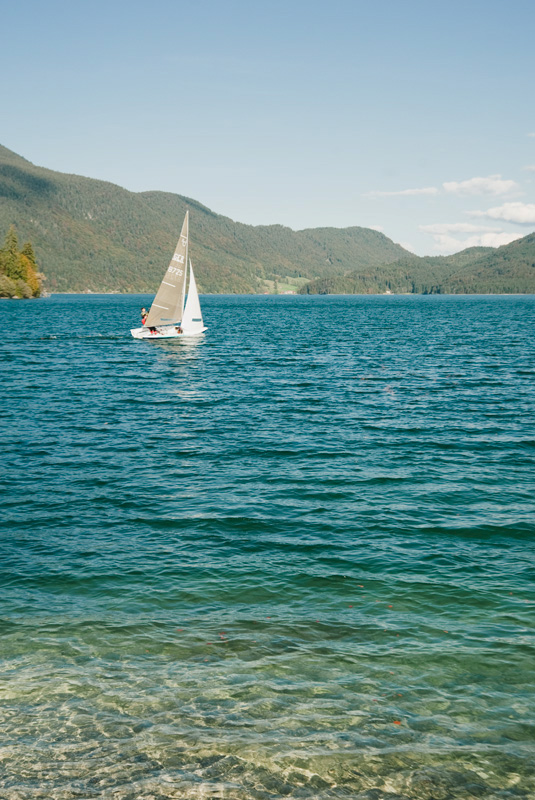 (click photos to enlarge)
I had convinced the husband that we would take the gondola to the top where we would then walk across the ridge to Heimgarten and back. A fairly leisurely hike. When we arrived, as it turned out, the gondola was broken and we were forced to decide whether we wanted to walk up. I did, the husband did not. I won. :)
Once we saw the first glimpses of the lake, he was convinced. This is probably one of the most beautiful views in Bavaria. The hike up is a little strenuous if you are not used to hiking (like us!) but it is not impossible and highly worth the effort. It took us a little over 3 hours to hike up, and that was with many photo and rest stops along the way.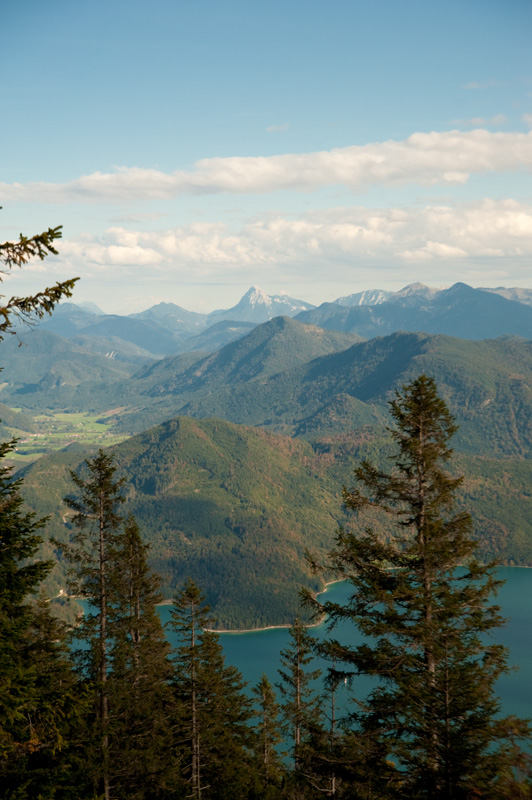 Once reaching the top we had dinner at the restaurant located at the summit. A well deserved schitzel indeed. The food was amazing and even though it was a very busy weekend day, we were able to find a spot. Afterwards the gondola was repaired and we were able to take it back down the mountain…which was rather comforting since it was starting to get a little dark.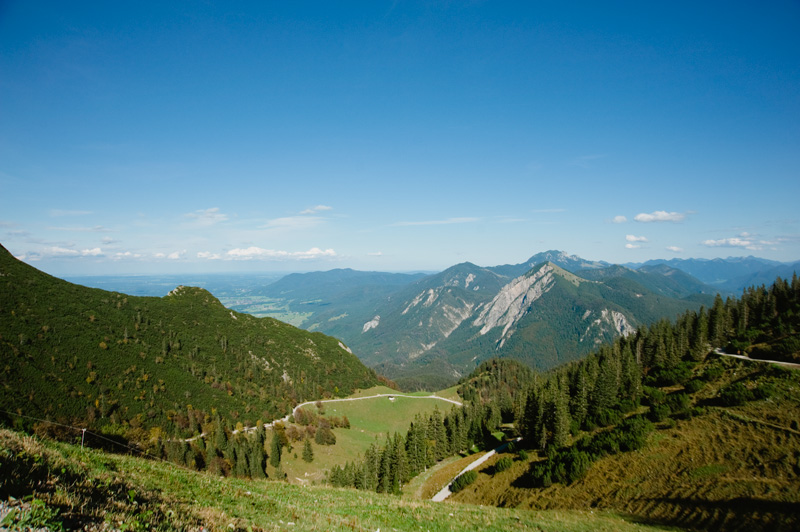 While this may not be the best hiking trail to suggest if you are looking for solitude, it's views well make up for the people who are sharing the trail with you. Just about an hour and a half outside of Munich and you feel like you are worlds away.
Tips on getting there : The easiest way to reach Walchensee is to drive…but if you need to take public transport, you can take a train to the next town of Kochel and catch the bus from there. If you are driving on a beautiful weekend allow a little extra time for traffic. There is parking right by the entrance to hike up to Herzogstand.