Vienna Travel Tip, Cafe Schwarzenberg
One of the most popular things to do in Vienna is to go to an old Viennese coffee house, and trust me, there are tons of them. Most of the ones you will find in tourist guides are located directly in the shopping district and very crowded. Some friends and I stumbled across the Cafe Schwarzenberg last year, and  searched the city to find it again this year…and were thrilled when we did!
With its mile high ceilings, traditional Viennese furniture, and delicious pastries, this place is a favorite of mine. When you step in to the building you feel like you have been transported back in time. Its really such a beautiful cafe and the coffee is some of the best I've ever had. (with the exception of my experience in Tahiti!)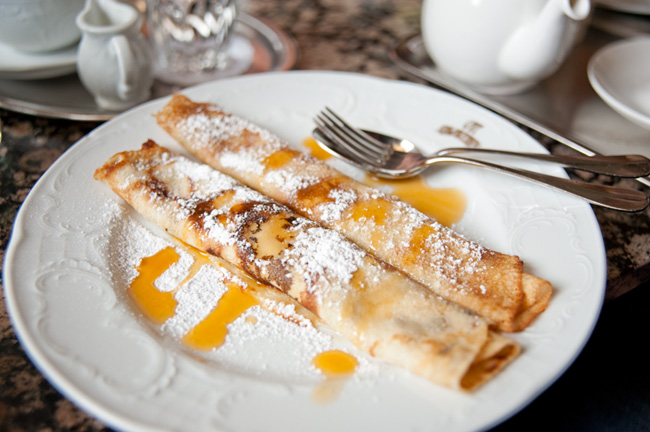 So, if you are in Vienna and want to experience a true Viennese coffee house, be sure to stop in here for a cappuccino and traditional palachinken (pictured above, basically a crepe with apricot jam, sooooo yummy!) You will be happy you did.