11 Great Key West Travel Tips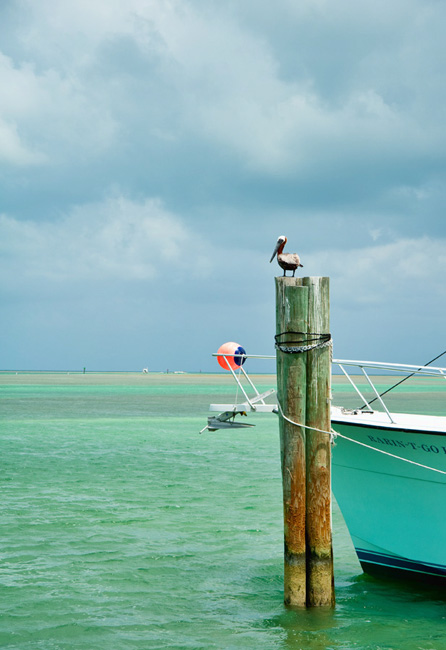 It is by far one of my favorite getaways. Key West is about as authentic Florida as you can get, and whether you've never been or are a seasonal regular, I hope some of these travel tips will guide you on your visit to the southern most point of the US.
Getting there – Key West is more accessible than ever with new direct flights coming from Tampa and my personal favorite the Key West Express, which is a ferry that takes you from Fort Myers directly to Key West with no muss or fuss. Hop on the boat in the morning and grab a coffee (or a rum punch if your feeling ready) and sit back and relax and you should be in Key West at about noon. Perfect. You can also drive down from Miami, which is a slow, but amazingly beautiful drive. Take your time, stop and play in the crystal blue water on your way…your in no rush. After all, you are on island time now.
Sunset at Mallory Square – If you have ever been to Key West, you've most likely been here. But if you are a newby, this is something not to be missed. Every night, 2 hours before sunset, Key West celebrates the sun sinking into the Gulf with a festival at Mallory Square. There are street performers, artists, and exhibitors all there to join in and its just a good time. I mean, where else in the world do they celebrate the sunset everynight?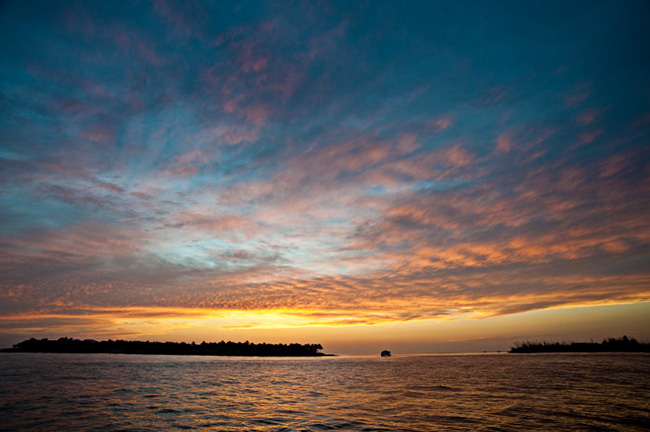 Stay in a Bungalow – Key West is known for it's cute, brightly colored, bungalow style houses that cover the island. So in my opinion, I think to get a true island vibe going, it is so much better to stay in one of these rather than a hotel. Check out my post on Center Court Rentals to see the best place to stay for cheaper than most hotels!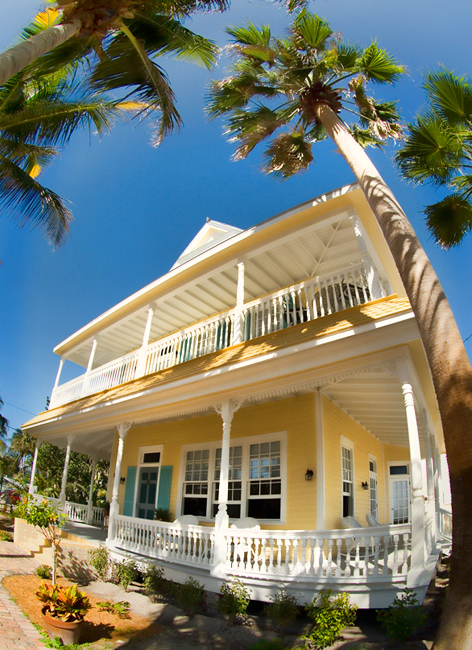 Eat, Drink, and be Merry – There are tons and tons of bars and restaurants on the island and it can be overwhelming trying to decide. (I'm realizing now I need to do a whole other post on this!)  Well, I can offer you a few of our die hard favorites to help you along… For awesome seafood with out the stuffy atmosphere or high prices, one of my favorite places is the Half Shell Raw Bar. I know its not everyones cup of tea, but I mainly go here for the raw oysters and oysters rockefeller. Its a very laid back place with good food, period. Another favorite spot of ours is Pepe's Cafe. They've been here forever and know how to do it right!  For drinks, I must always recommend starting at the Flying Monkey for a Grainorade. These delicious frozen concoctions of orangey goodness always gets the party going! Another place we always go is Rick's on Duval. They have a little something for everyone, live music downstairs, dj and dancing upstairs, a martini bar, outside decks above the street (great for people watching), and even a strip club. And if your into the nude thing, get yourself down to the Garden of Eden's rooftop bar for great views…of the city…get your mind out of the gutter ;) One last thing…don't forget to grab some Key Lime Pie (or key lime pie martini, pictured below) before you head home. They have the best in the world here!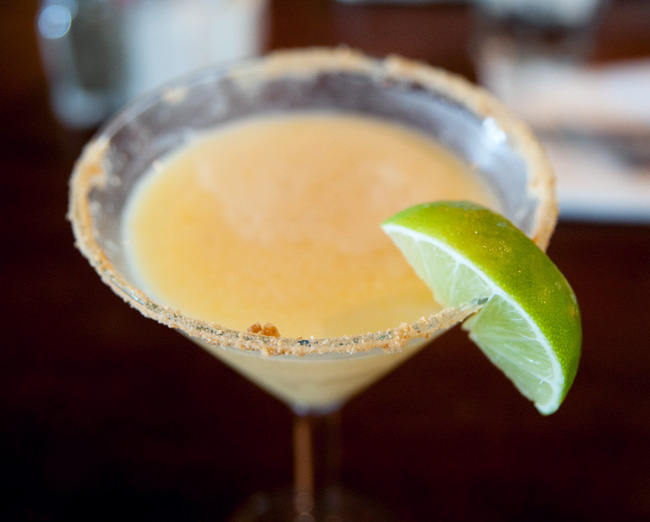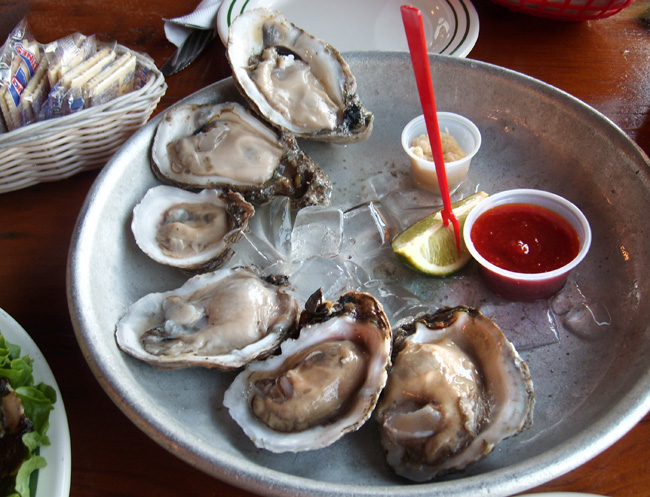 Snorkeling / Diving – While your in Key West, be sure and do one of these 2. There are some of the best diving spots here and snorkeling is just as amazing. Day trips are offered all over the place, and often include lunch and drinks. Also if you are a diver, be sure to make it down for lobster season!
Relax! – Like I said earlier, your not in a hurry when your here. The locals know it, and sometimes it takes a day or two, but you will come to know it too. Everything moves a little slower here and for good reason. There is something in the air in Key West that just makes you chill out. You don't have to see everything, the island isn't that big. So relax, sit by the pool, enjoy your pina colada, and take some time to appreciate where you are.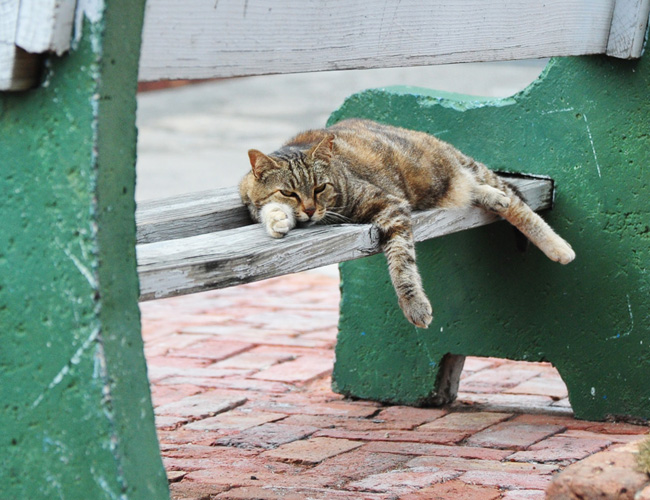 Live Music – It is everywhere in Key West. As you walk down Duval Street you will hear music coming from almost every bar, and it's good! Sloppy Joes usually has a great cover band on which is sure to make you get up and dance!
Artsy Fartsy – If you are coming to Key West, leave some room in your suitcase or car for something to bring home. There are so many amazing galleries filled with great art and things to decorate your home. Most artists who live here have a Key West flare that you won't quite find anywhere else and it's great to bring something home that reminds you of that. Not to mention supporting local artisans.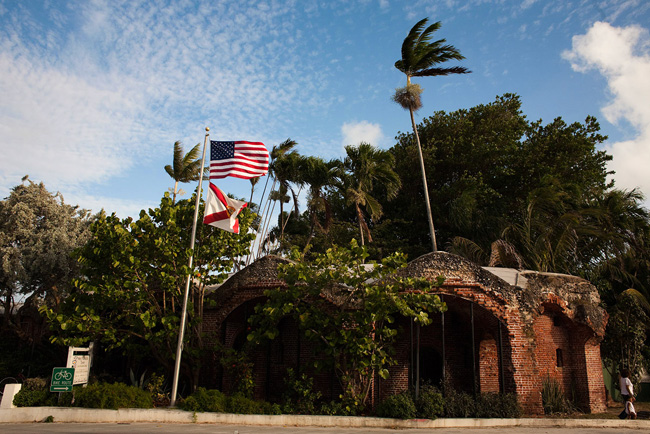 Botanical Gardens photo taken by Chad Richardson Photography
Botanical Gardens – The Key West Botanical Gardens are actually located on an old fort right on the water. It is a beautiful spot to visit and take pictures…or perhaps get married! (I might be partial to that last one!) Its really a gorgeous location and well worth visiting.
Best time to visit – Key West gets hot. I mean Florida hot. Summer, in my opinion is not the best time to head down here. Winter is great, but can be pricey being that it is high season. Shoulder season though is perfect. May and November are considered the "shoulder months" and the weather is perfect along with lower hotel prices and not sooo many tourists.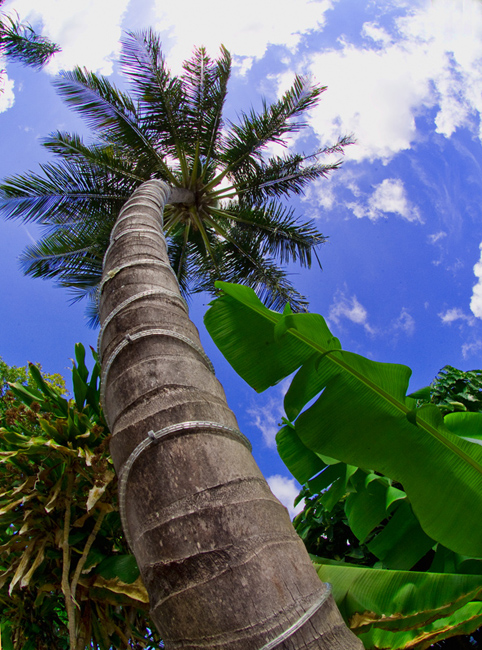 Walk along the Wharf – The wharf, or port of Key West is a great spot to take a leisurely stroll at sunset. There are not so many people and there are some great restaurants and ice cream shops. If you time it right you can see all the fisherman coming in for the day and filleting their daily catch right there. The scraps get thrown back out and you can watch the other fish and maybe even sharks go crazy.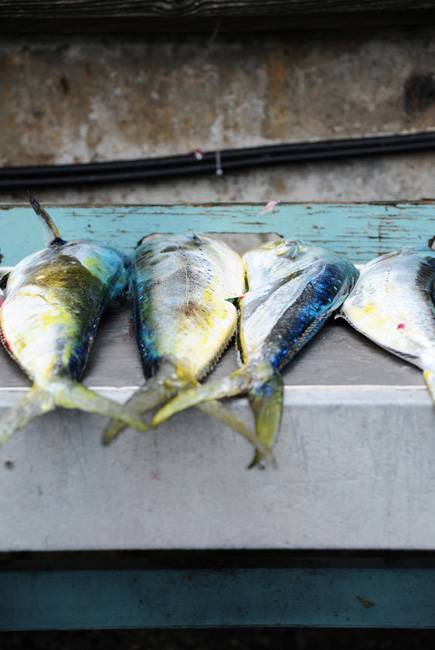 I am sure I will be adding more and more to this list as time goes by. Key West is one of those places I return to year after year and still love it. I hope you will too. If you visit and have any great tips to add, send them my way and I will be sure to get them on here! But for now, I believe it is happy hour. ;)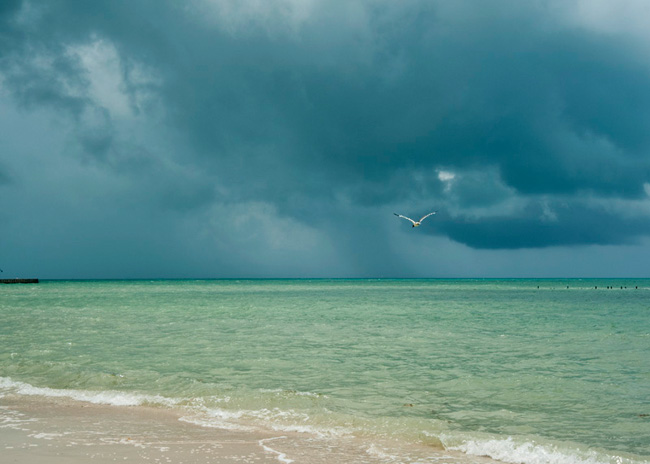 Key West on Dwellable