US Travel Tips: Where to stay in Key West, Florida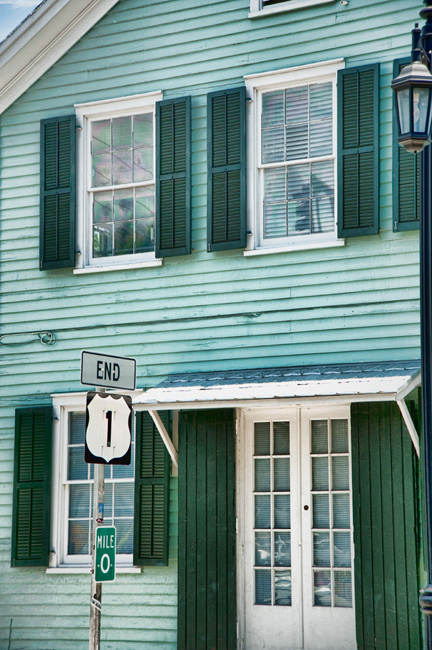 The end of the road, Key West. One of my favorite places by far. The laid back vibe and island atmosphere make you feel like you've traveled to a land far far away, yet you can still walk down to the local supermarket on a Sunday evening, just in case you may have run out of Captain Morgan. ;)  When staying in Key West, you have many many choices of hotels, but I would like to suggest my favorite spot for an authentic island getaway, Center Court vacation rentals.
In my many years of visiting Key West, I have almost always stayed with the people at Center Court. Whether you are with 2 or 12 people, they have the right house for you to rent. Their renovated bungalow houses make you feel like you have your very own Key West home. Most have a private jacuzzi and all have access to their 2 private pools, fully equip with grills, tables, lounge chairs, and stereos. I have also found if you are going down with a few friends, it is usually cheaper to rent a 3 bedroom house rather than 3 hotel rooms, and with a full kitchen, back deck and private hot tub…well, that's  just hard to beat. Most of the houses are also located right in the heart of Key West and are within short walking distance of Duval Street.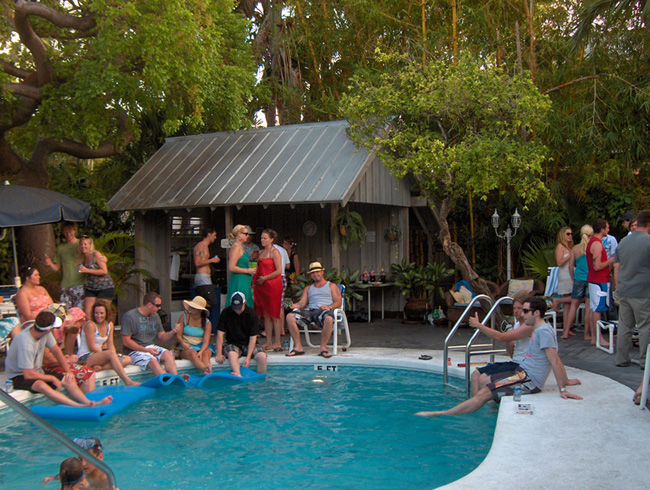 (Pictured above: A pre-wedding bbq at one of the pools at Center Court)
Last year my husband and I got married in Key West and had many family and friends in town from all over the world, and mostly everyone stayed at one of the Center Court houses. Everyone had a great time, and really enjoyed staying somewhere with more personality than your average hotel room. We made full use out of the pool and bbq area and it was never a problem. The staff has always been very helpful and nice when we've stayed here.
One little tip for you though is during the height of season (winter) in Key West you usually have to book no less than 5 days. Sometimes you can work something out otherwise, but this is normally the case. Although I have to say, spending 5 days in Key West was never a problem for us!