Eat Local with Farm to Table Dinners in Bradenton, Florida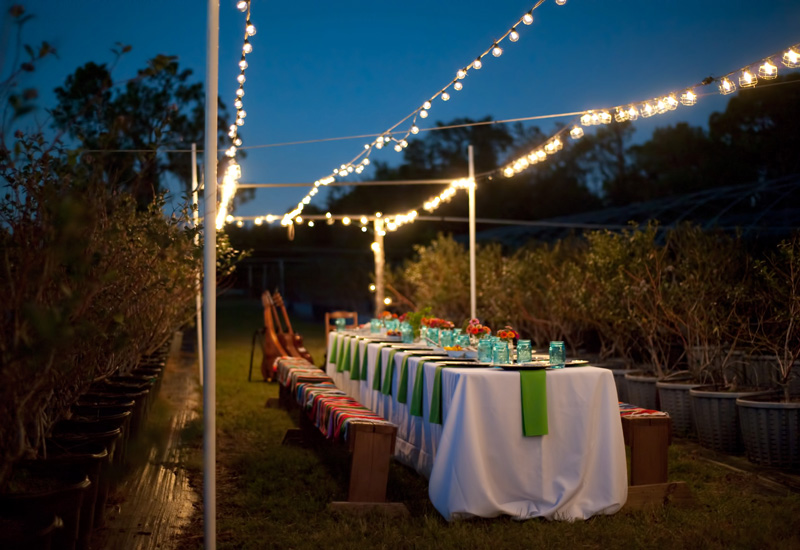 If you are in Florida and looking for a unique and special dining experience, you should definitely do dinner on the farm. In Bradenton, Florida, King Family Farms has joined up with The Loft 5 to offer Farm to Table dinners and let you have a dining experience unlike any other…
(Click photos to enlarge)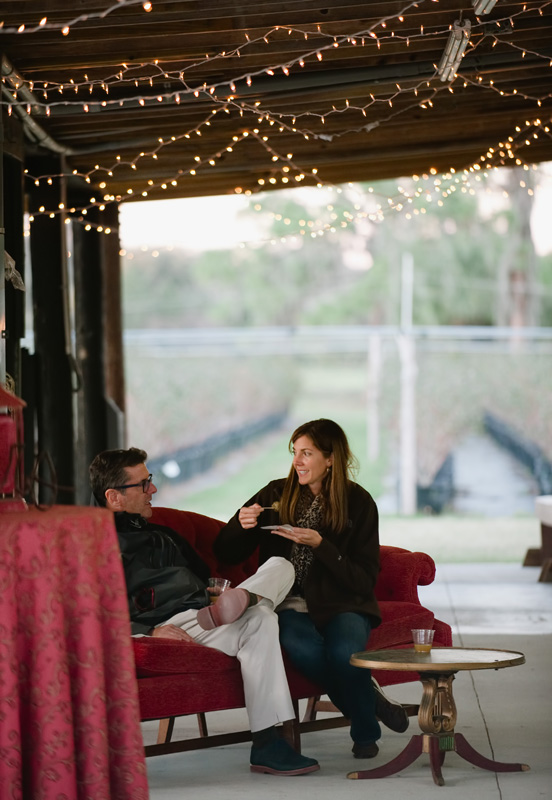 As you arrive on the farm you are greeted by the friendly King Family dogs as well as Shelby herself. The property is stunning and as you receive your welcome drink you can sit back enjoy the sun going down on the farm. The light here is magnificent as the sun filters through the tall oaks and spanish moss.
Once all guests have arrived, you load up onto the truck and make yourself comfy on the hay for a tour around the property. Shelby King leads the hay ride around the farm, stopping frequently to explain different areas and what it is they grow. After saying hi to the sheep and watching the sun set on the river behind their property it's time to head back for dinner.
Every evening dinner is held on a different area of the farm. This evening our table was tucked in between the blueberry trees providing a cozy atmosphere and a little shelter from a north wind. Some evenings dinner is held under the large oak tree or in case of rain under the safety of the old market area. This way every time you return will be a new dining experience.
Dinner consists of three courses which change weekly according to what is fresh and available on the farm. Ingredients which are not found at the King Family Farm are brought in from other local sources. The food and company of new friends is enough to make anyone want to come back for more. There really is nothing better than a delicious meal prepared from locally grown ingredients and eaten under the starry sky.
Farm to Table Dinners are every Wednesday evening until the time change in March. The cost is $65 per person and in my opinion worth every penny. If you are interested in doing a private party on the farm contact AJ from The Loft 5 and she can arrange something beautiful for you and your party.
Eating local is a great way to support your community and help the environment. Not to mention it tastes better! I cannot recommend this experience enough. It was such an amazing evening filled with great food and conversation. Looking forward to bringing my whole family again soon!