Sarasota Travel Tips: Big Top Brewing Company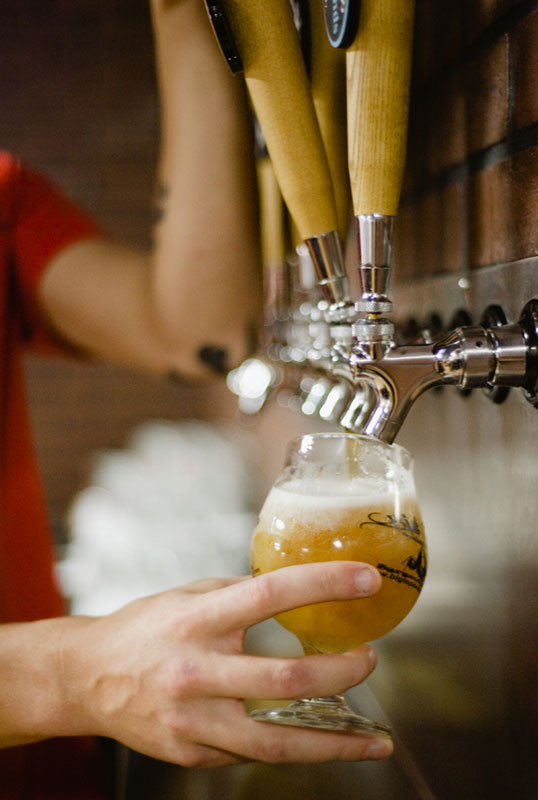 While other parts of the country have enjoyed having microbreweries in their towns for decades, Florida (like we do here in the South) is a tad slower to catch on… but no more. There are craft beers to be enjoyed here in the Sunshine State and even more importantly in my new (old) home of Sarasota / Bradenton. Yay!
Big Top Brewing Company officially opened their tasting room to the public at the beginning of April and is now serving hand crafted tasty-ness to the wonderful people living and visiting in beautiful Sarasota, Florida.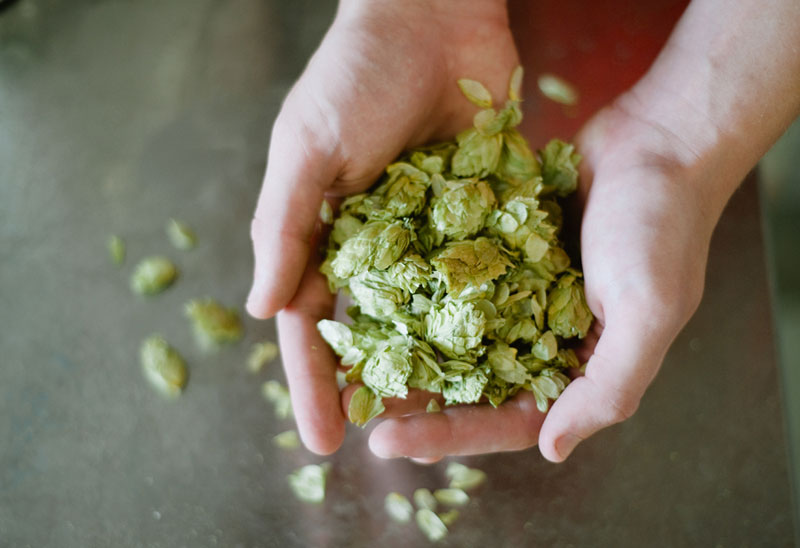 (click on photos to enlarge)
After some slight setbacks, Big Top Brewery opened it's doors about 5 weeks ago and have hit the ground running. Brewmaster Josh Wilson has been working around the clock to stock the tasting room with a broad variety of different beers, and with 12 beers currently on tap, he has done just that. There is literately something for everyone here. From their always popular Circus City IPA and White Sands Wheat to the tasting room specials such as Ashley Gang Imperial IPA, Peanut Butter Chocolate Brown Ale (coming soon) and Blueberry Wheat, there is a beer for every palate.
The tasting room has a laid back feel with the history of Ringling Circus and Sarasota adorning the walls. (Even the tables are made of old railroad ties!) The owners wanted to focus on the history of this wonderful old circus town and they have done a great job of making the place feel warm and welcoming. There are darts and ring toss and even the occasional competition on the dart board for a free growler.
Most weekends under the Big Top you can find live music, food trucks and an all around good vibe. They are open currently Tuesday-Saturday from 2:00-10:00 but are planning on opening 7 days a week in the near future. Their facebook page is a great spot to keep updated with what is going on and what new beers will be tapped!
There are also a number of restaurants in the area that deliver to the brewery so if you come in during the week you can either bring food or order in! Big Top is also very dog friendly and they are happy to have your best four legged friend sit with you while you enjoy a few beers.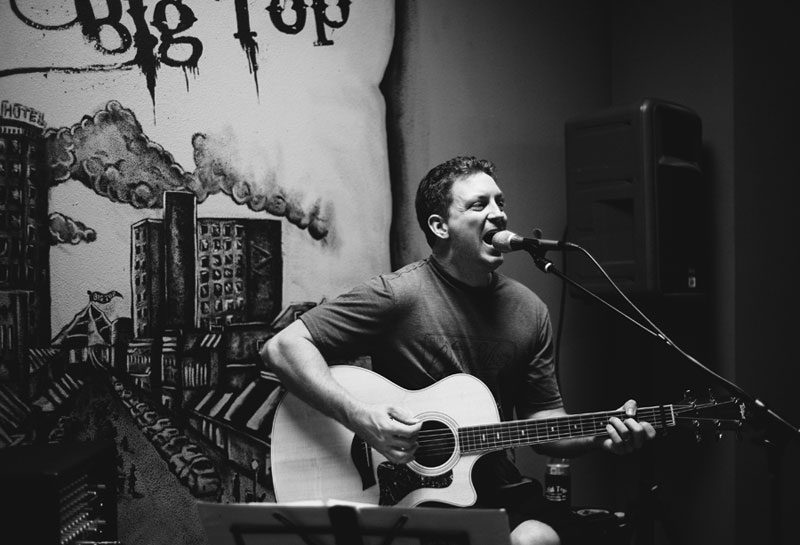 The four owners (pictured below) have worked hard to get this place open and while they haven't scheduled official brewery tours yet, they are always happy to show people around who are interested in learning about what goes on. They are very passionate about what they are doing and love to share that with other people.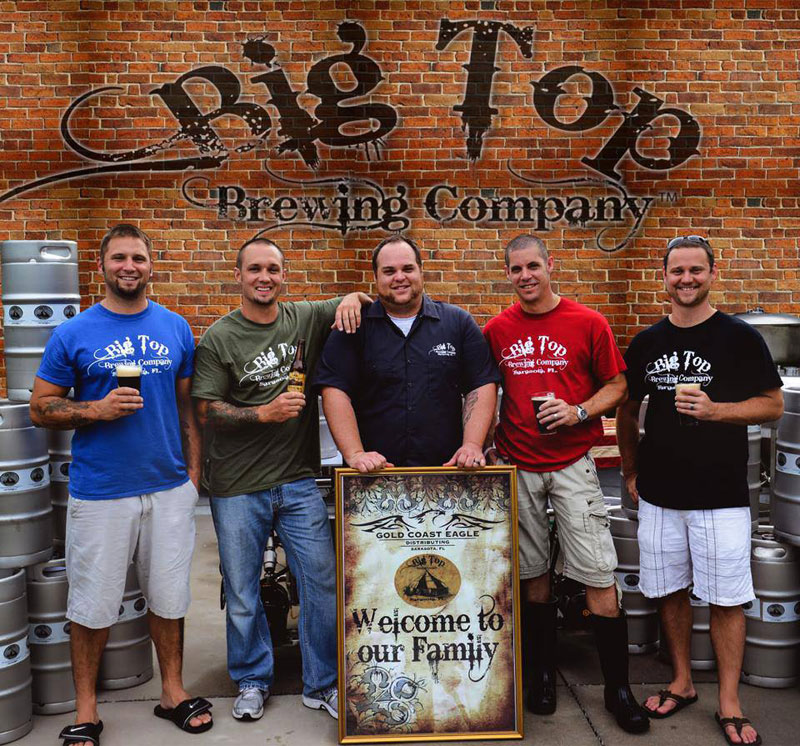 (The owners and resident artist, Johnny, Seth, Jesse (Artist), Josh (Brewmaster), Mike)
So if you're in the Sarasota area and are looking for something different, definitely stop in here for a pint or a sample flight. It is a great local business founded by passion for craft beer and the history of Sarasota.