Travel Tips: Eating at Factory Girl, Friedrichshain, Berlin
Last weekend while visiting a good friend in Berlin, she introduced me to a local cafe that impressed me in every way and certainly is now on my list of favorite cafes. Factory Girl  is a small, cozy spot located on Auguststrasse 29 near Hackescher Markt and has it all, amazing food, comfortable atmosphere, and some of the friendliest service around. (And I'm from the states where people can be overwhelmingly friendly!)
*update (March 2013) They have moved to a new location so some of the photos are a bit out dated, but this is still a great spot!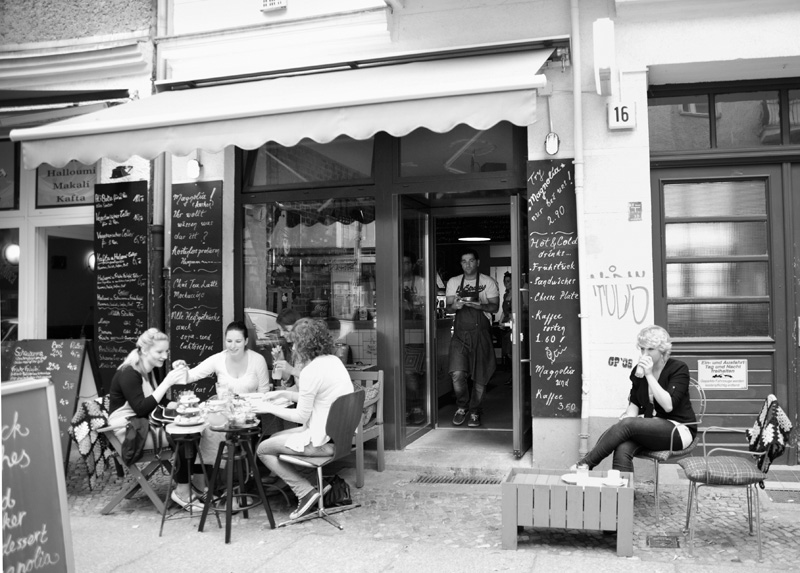 As we walked in, my friend who frequents here, was greeted by one of the owners who immediately knew I was the visiting friend and made me feel right at home. We ordered "breakfast" which is a little bit of everything delicious along with some of the best scrambled eggs I've had. The bread was hot, the coffee was amazing…and the magnolias…ahhh. We will get into that shortly.
From moving outside to inside (damn rain), to ordering just about everything, the owners and employees were always sweet, helpful, friendly and understandably proud of their establishment. We sat for hours enjoying great food and drinks and never felt rushed or unwelcome. It was lovely.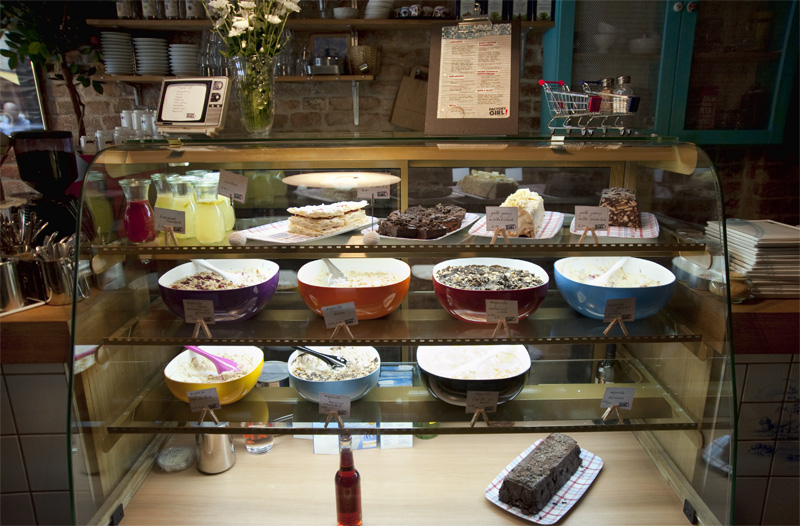 Now…on to the magnolias. It is a custard / pudding like dessert they have here and it is amazing! Well, I tried 2 different ones and I can only imagine all of them are equally delicious. And if your unsure, they will delightfully give you a spoonful to try. (They know you will be hooked) So if you dining here, be sure and save a little room…or take some togo!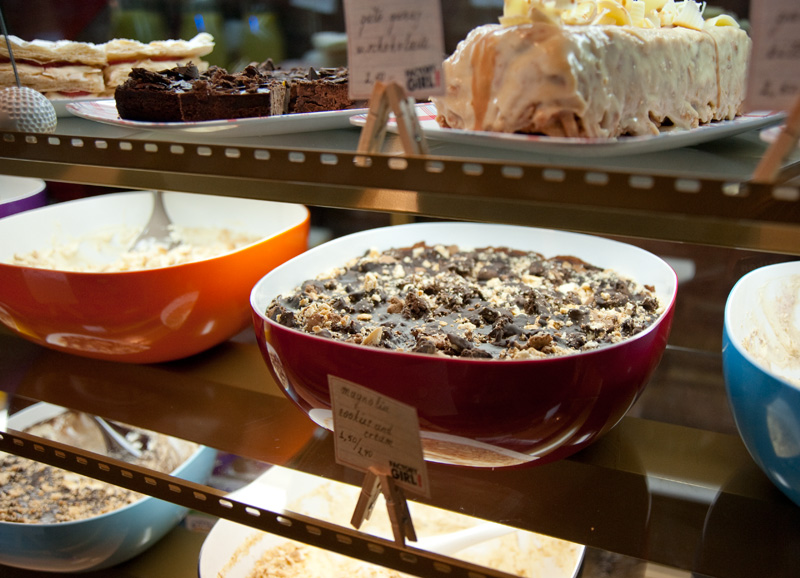 After having such an amazing breakfast experience, I thought it proper to give these wonderful people a good tip, and after almost refusing to take it, and me refusing to not give it to him…he insisted we take a brownie to go, on the house. Well, who can resist that? I'm certainly glad I didn't because it was amazing chocolaty goodness! (Maybe take one of those togo as well) ;)