Europe Travel Tips, Must See City, Biarritz, France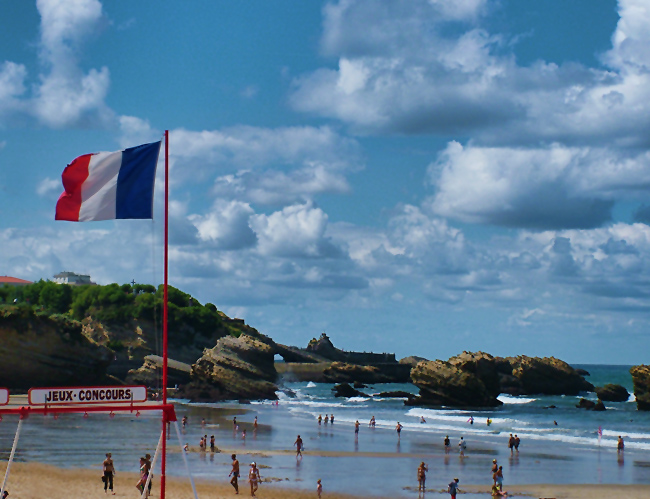 In my opinion, one of the must see cities in Europe is definitely Biarritz, France.  Located in the Basque region of France and about a 20 minute drive from one of my other favorite cities, San Sebastian, this small surfing town is a must visit if you are planning your Europe travels! There are beautiful beaches, friendly people, amazing weather and great surf…as if I needed to go on?
When I was backpacking around Europe my friend and I had actually planned on visiting a different area of France when a fellow traveler told us he had just come from the most amazing place on the coast and we should go there instead. We were happy we listened to him! Being a surfer myself (well, then at least), it was the first place in Europe where I truly felt like I fit in. I really fell in love with this area of France and Spain.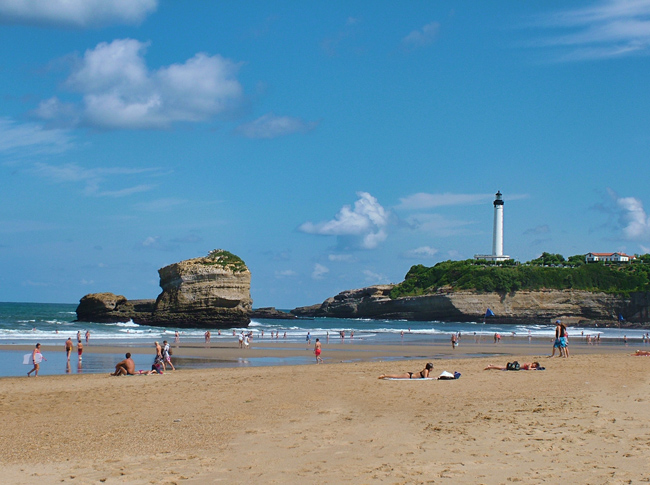 You can rent surfboards and body boards right on the beach for a reasonable price. They also have a number of surf schools there if you are wanting to learn for the first time. Something I really thought was cool was the rocky coastline. When the tide goes out you can walk about 100 meters farther out and its awesome to explore what is exposed. There are also walkways along the coast to enjoy the amazing views and people watch.
If you are planning a trip to France or Spain, this is an area truly not to be missed. It's really amazing to be able to enjoy two totally different cities, languages, architecture, and cultures within just 20 minutes of each other. I can't wait to get back one day and get some more travel tips from this area!