Hotel Review: Makanda by the Sea in Costa Rica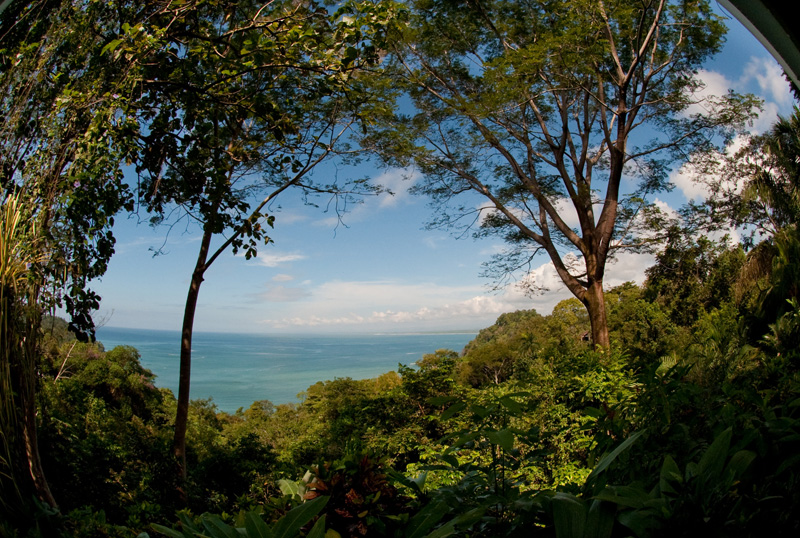 If you are going to Costa Rica and are looking for somewhere a little extra special to stay, I can highly recommend Hotel Makanda by the Sea. We stayed here for our visit during Christmas and could not have been happier. It was absolutely perfect. From the tropical setting to the spacious rooms, they really don't leave out one detail!
(Photo above: view from our room)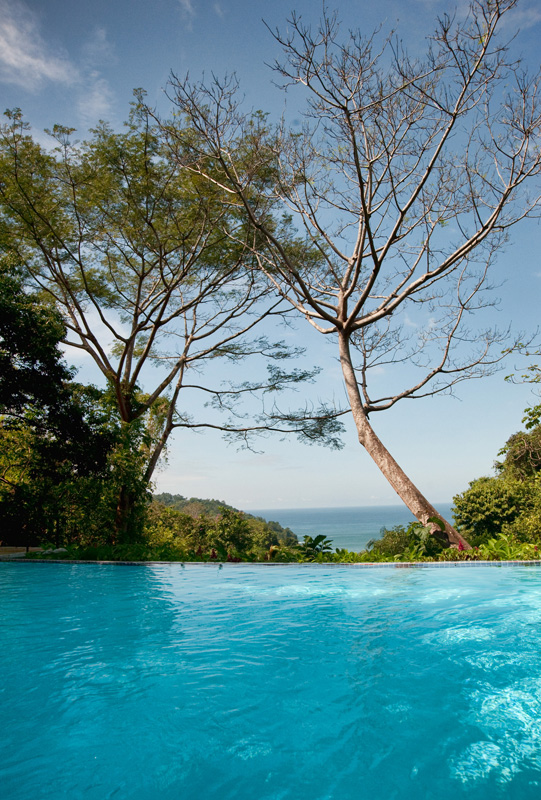 First of all, let me start off with this, place isn't exactly cheap. But if your on a honeymoon, celebrating an anniversary, or like us for example, spending the holidays here and you want something truly great…this is the place for you. Makanda is perched up on a hill between Manuel Antonio and Quepos, and while you feel like your a million miles away from everything, you're actually only a five minute car ride to town. (you can also walk, but be warned…these hills are no joke)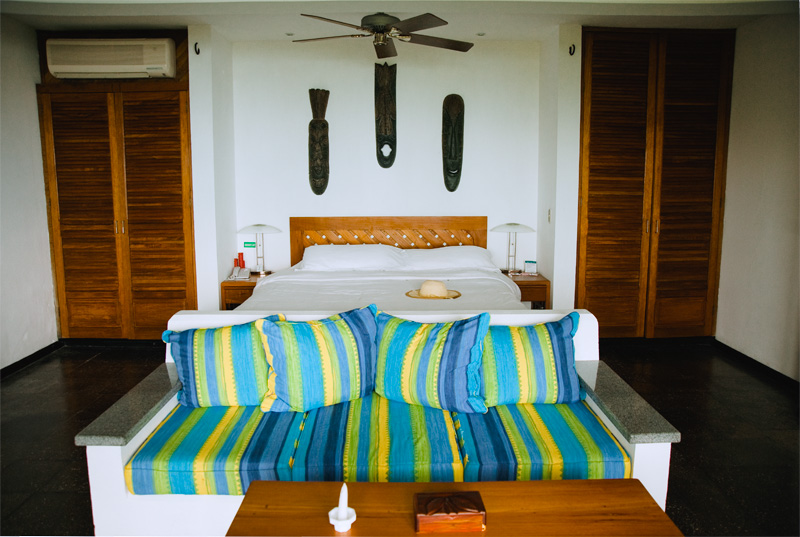 There are only 12 rooms at the resort, but they are spacious and full of everything you need. Our room came with a small kitchenette, huge bathroom, stunning views, terrace, and fresh flowers. There are rooms available for couples as well as a house you can rent for up to 10 people I believe. All bungalows feel very private and leave you with the feeling that you have your own house in Costa Rica.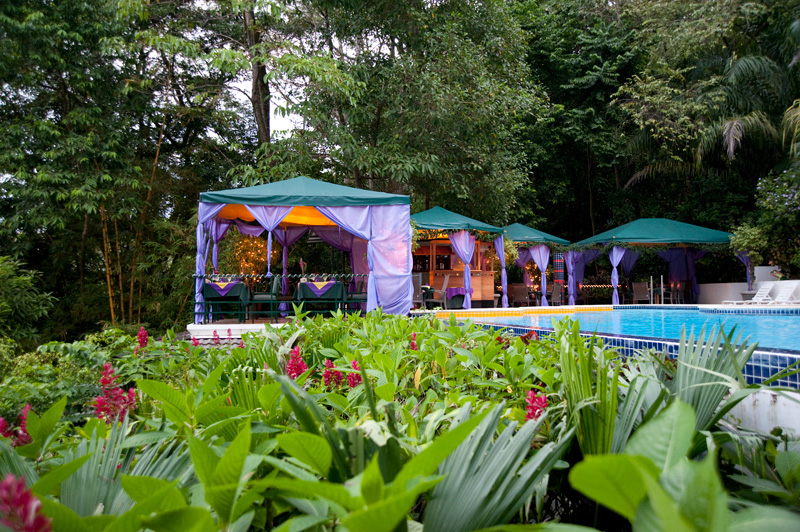 The hotel restaurant (pictured above) is actually an outdoor terrace with an overview of the pool and ocean. The food here was absolutely fabulous even though I was a little skeptical because of it's small size. The service and quality are amazing and you pretty much have the best views ever…not to mention you can go sit in the jacuzzi after dinner!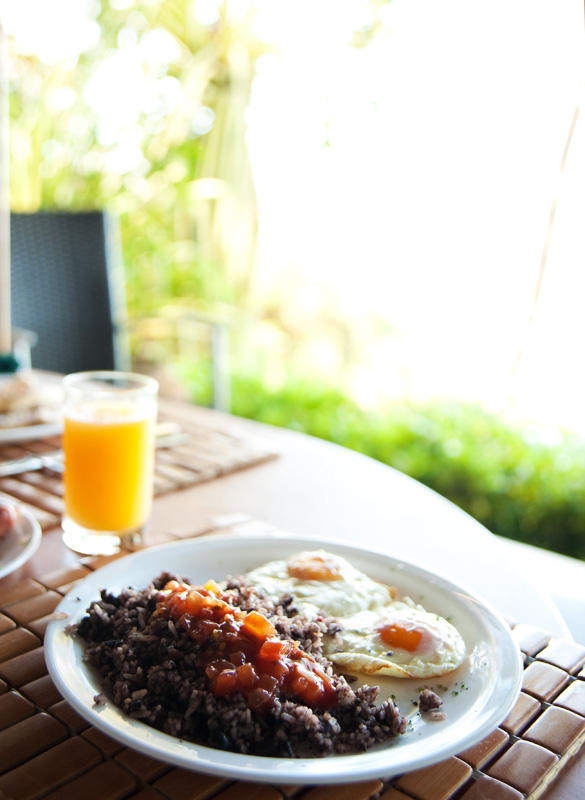 Breakfast is delivered to your room daily. You call up when you are awake, let them know what you want and 20 minutes later they bring it to your door. How awesome is that?? (this was probably one of my favorite parts) The breakfast is equally as delicious as everything else, and of course the coffee is good, it is Costa Rica after all.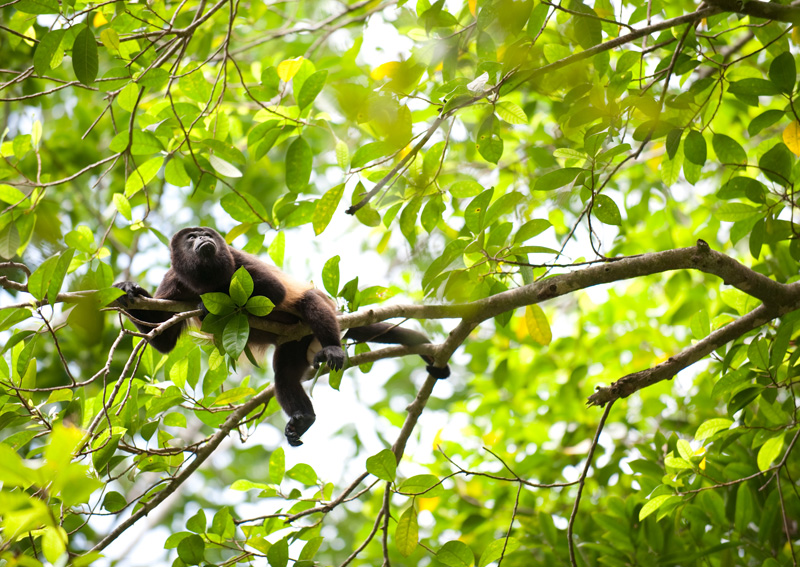 Because the hotel is really in the jungle, you see all kinds of wildlife from your terrace. We saw white faced monkeys, howler monkeys (pictured above), iguanas, tropical birds, and sloths all around our room and pool. It was really amazing. You really get to watch the animals living in their natural environment without disturbing them or vice verse. It doesn't get much better than that.
Basically I didn't have one little complaint from this hotel. The beds were extremely comfortable, the service was always friendly, the views and wildlife are amazing, and the food…delicious. If your planning a special trip to this area, I couldn't recommend anywhere better. We will most certainly be back!