Pura Vida – Travel Tips from Costa Rica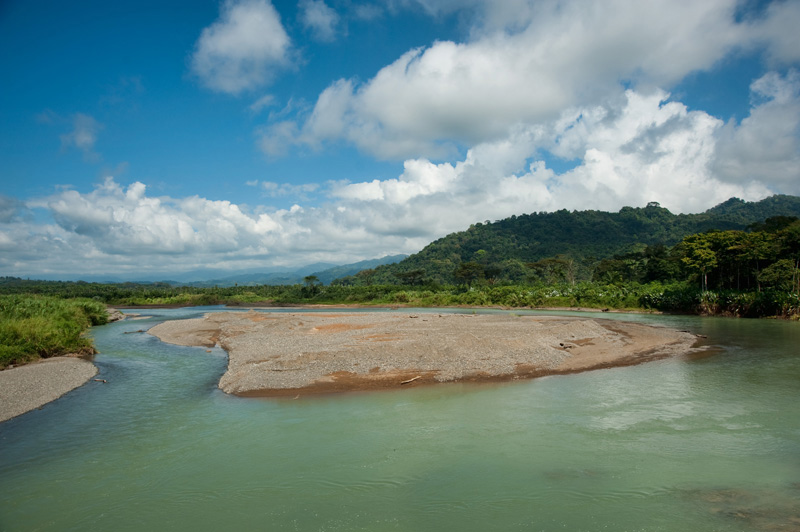 Ever since I was a teenager I can remember wanting to visit Costa Rica. At the surf shop where I worked, the owners would take their family on a yearly excursion to this place that sounded so wonderful that I would be consumed with jealously. I wanted to go so badly. Finally, this past Christmas, my family and I visited this magical place and I was not let down. Not one bit.
Being that this was our first (but certainly not last) trip to Costa Rica, we really had no idea what to expect. It had been years since my surf shop days, so I was sure it had changed quite a bit since then. I had read some things online as well as heard more tales from friends that had been and loved it. I knew we were a bit late on the visiting "Costa Rica boat", but hoped that magic I had heard of wasn't consumed by tourism and high rise hotels…and even though their economy is certainly busier because of the many tourist who visit here, I don't believe it has taken away from this amazing country.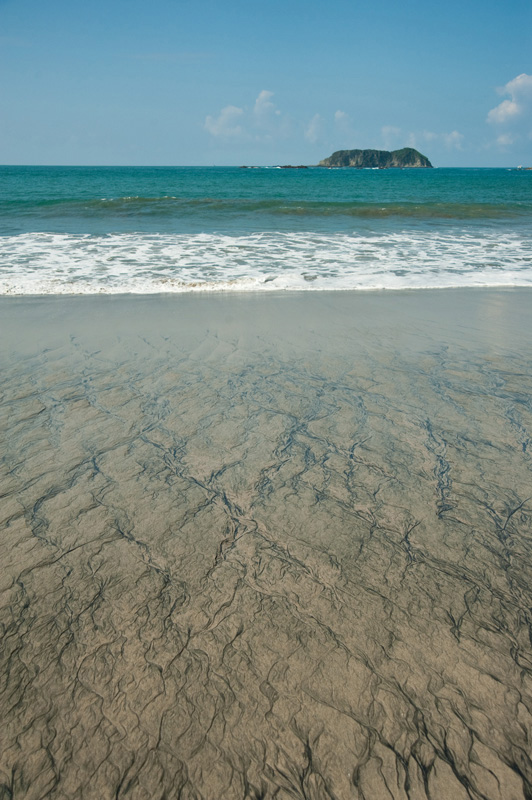 I hope I can offer a few tips we picked up along our journey that may help you when planning your first trip to Costa Rica….
 Renting a Car- When we were planning our holiday, we were very unsure about renting a car. Whether we would feel at all comfortable driving here was a complete question mark. We stayed about half way between Manuel Antonio and Quepos on the Pacific side and after about 3 days we decided we would try and rent a car and go out on our own. There is a new highway going along the Pacific coast and it was completely comfortable driving here. Some of the land roads are definitely sketchy, but for the most part, it's really not bad. Plus the freedom of having your own car and stopping where you want is priceless. (Top photo taken on a bridge in the countryside as well as we stopped with gathered locals to watch the plane take off at the Quepos airport)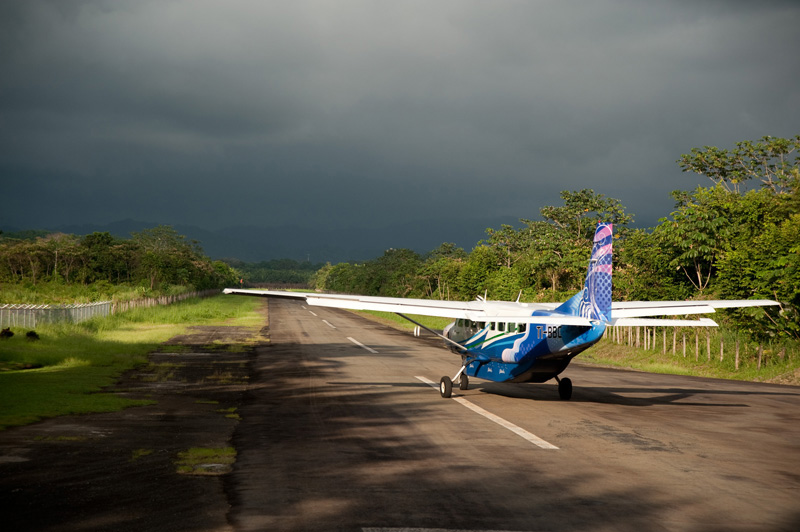 Binoculars- If I were you, I would bring some. Every where you turn there is wildlife and it would have been really nice to have them to see some of the animals a bit closer.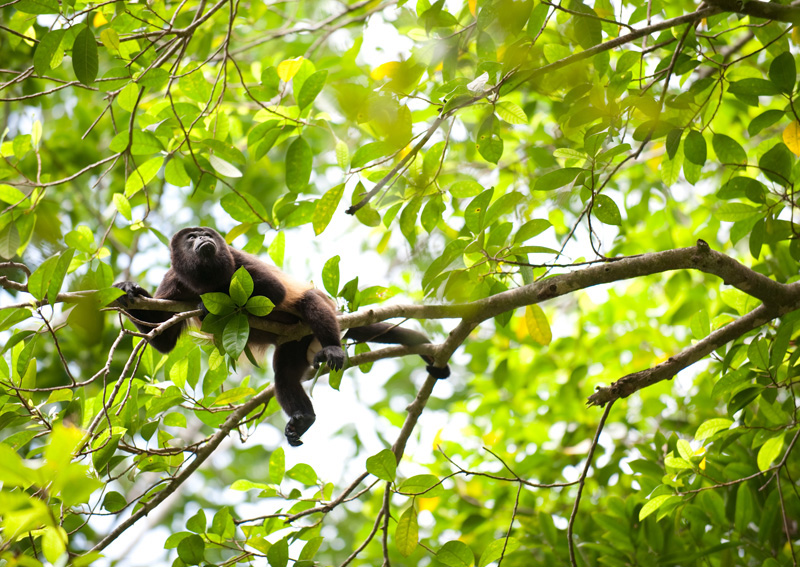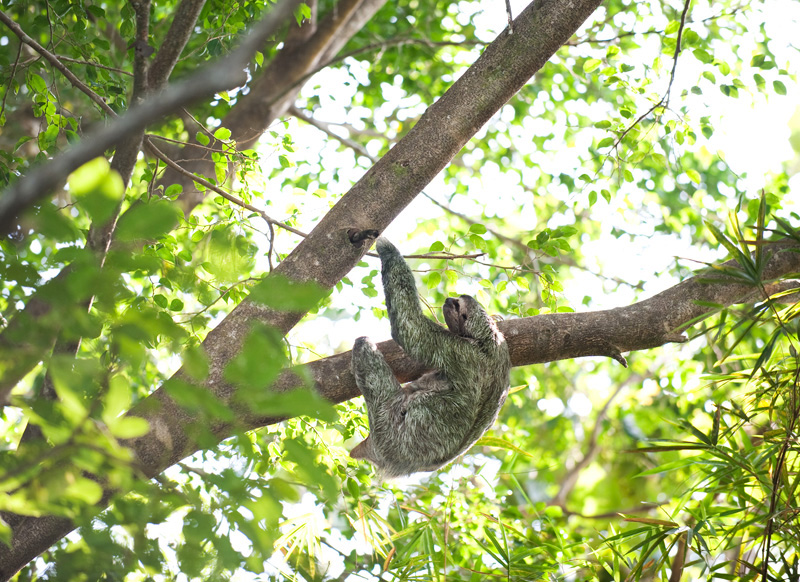 Prices in Costa Rica- This isn't so much of a tip as it was a realization. Costa Rica is no longer a "cheap" place. I suppose there are good things and bad things that go along with increased tourism, and this could be looked at either way. I am happy their economy seems to be thriving and the locals we talked to seem to be fairly happy about it. The prices of things however can be easily compared to Europe or the States. You can find some things a bit cheaper such as street food, but for the most part, expect to pay the same as you would in the US for food and drinks.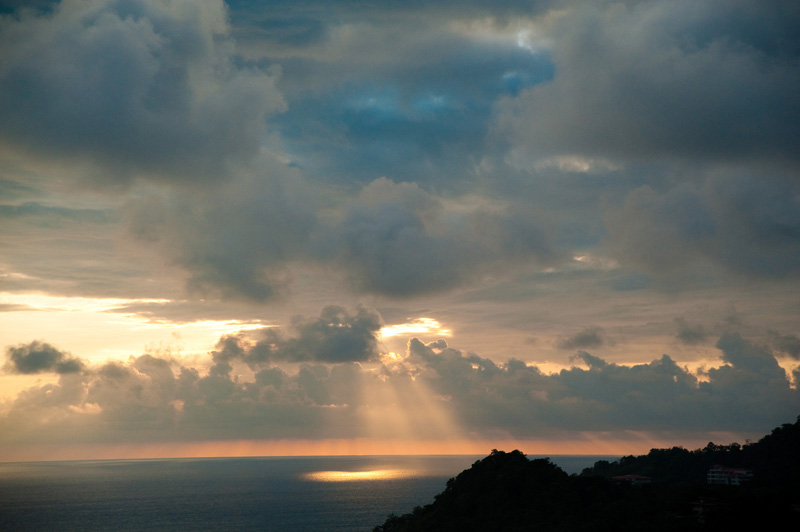 Pacific Coast- As I said before, we stayed on the Pacific Coast. From what I read (and saw) this area has probably the highest amount of different animals living here. The landscape and rain forests are absolutely stunning and the people are beautiful. I literally cannot wait to explore more of this country, but for now I can vouch for this area. It's amazing.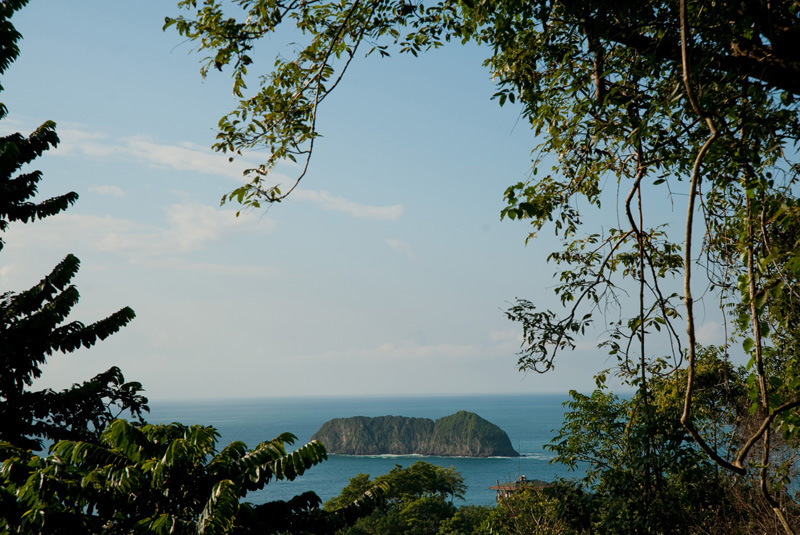 ATV Tour- The first thing everyone asked us when we arrived home was "did you go zip lining?". Which we did not (this time), but we did do an ATV tour through the jungle and it was by far one of my favorite days. Ever. We rode along some of the most scenic countryside I've ever seen and ended the trip in the jungle with a walk to 2 waterfalls where we were allowed to swim. Seriously, it does not get any better.  Until of course our lunch which was an amazing small cafe in the middle of nowhere where we had local fare. (We will dive more into that later) Absolutely perfect day. I highly recommend doing something like this…you will not regret it.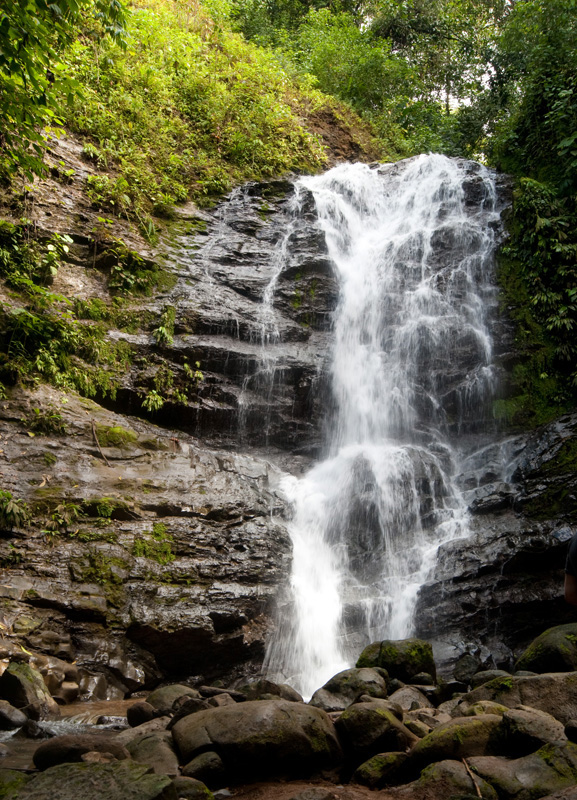 Photography Tips- For those of you who love taking photos, I thought I would offer my advise on a couple of things. First, keep your camera close by and ready at all times because just when you least expect it, you will see an iguana, monkey or toucan. (My dad saw the toucan and I missed it!)  Which brings me to my next tip, keep your camera somewhere warm. Our room was air conditioned and I learned quickly to keep my camera in the steamier bathroom or else as soon as I would bring my camera outside my lens would fog up for a good 5-10 minutes. Just long enough for me to miss the monkey hanging from the roof. Also, if you have a good zoom lens and are debating on bringing it…do it. It will be worth carrying it. This coming from a photographer who likes to travel as light as possible, you will be happy you brought it.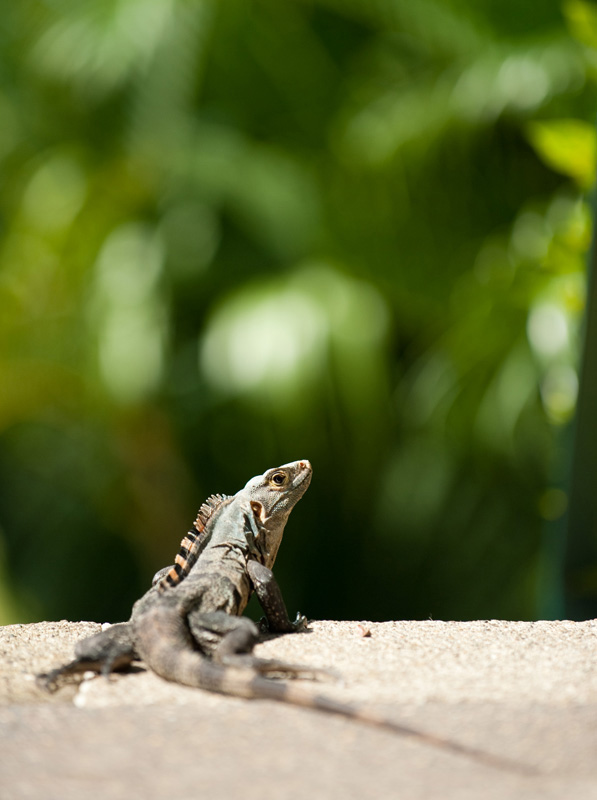 Pura Vida- Literally means "pure life" and in Costa Rica it also means hello, goodbye, thanks, whats up…you get my point. Know it, learn it, live it. It's the way of life here and it's pretty amazing.
Enjoy the local food- A big reason for loving a place I visit is most certainly the food. I can't help it, it's a great reason to travel, and the food in Costa Rica did not disappoint. Local food is awesome and I wouldn't be afraid at all to eat at the street vendors selling everything from ceviche to empanadas. It's all delicious!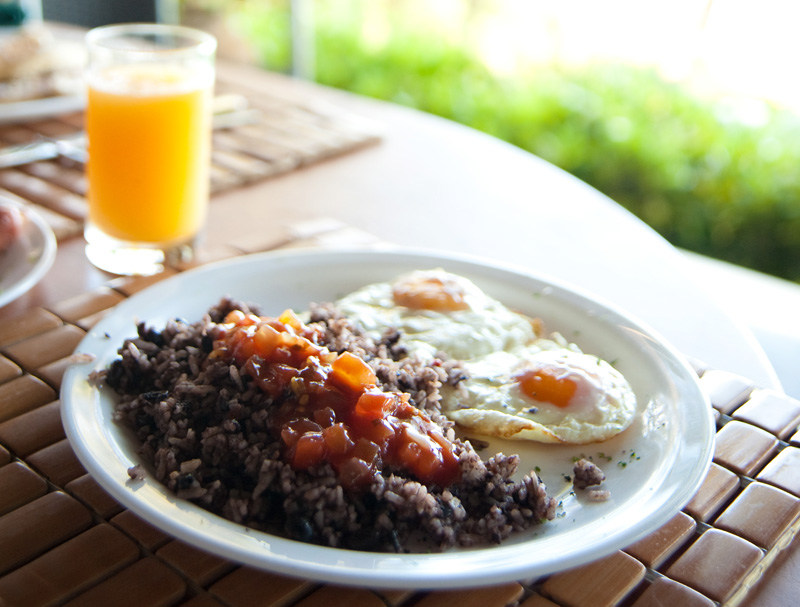 Dominical–  When we rented a car we actually drove down to a small town south of Quepos called Dominical. (pictured below) It was a small surf town with a great vibe. We hung around for a bit and if I was in Costa Rica longer I would definitely think about staying here a few days. You really couldn't help but relax in a place like this.
Surfing- It's certainly a way of life here and even if you have never surfed before, you should really try it while your here. I hadn't been in years and wasn't sure how well it would work out, but we hired a local guy to help us out and we both got up (it was my husbands first time surfing) and really had a blast. It was really nice to have someone to help us out and give us some tips on how to improve faster. If you are in that area and want to try give him a call (Balu Surf School, (506) 2777-0339)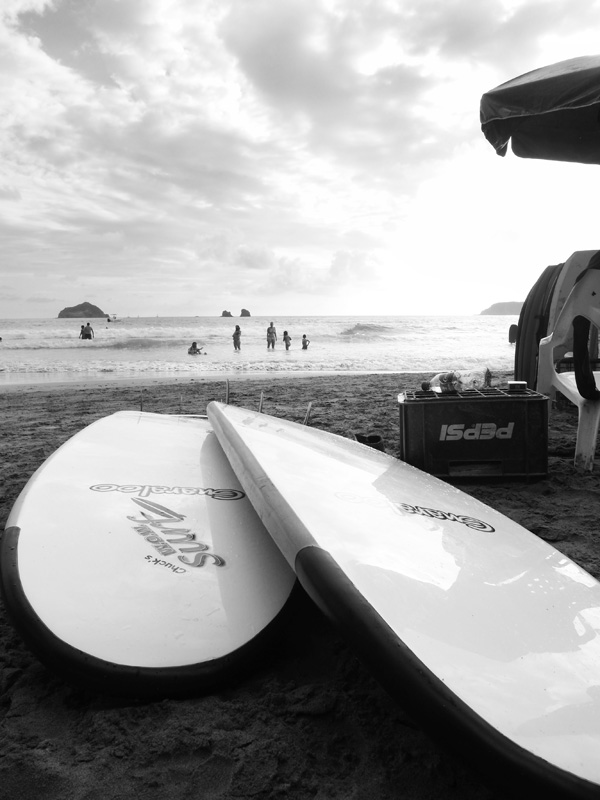 Manuel Antonio Park-  In my opinion this was a great place to visit, but you really don't need a guide. The day we went, the park was really crowded (it was Christmas Day though) and we could have easily seen the animals without our guide. Also, the beaches at the park were nearly empty and I wouldn't have minded spending a bit more time there. (Pictured below) So if you decided to go here I would go on my own and bring your bathing suit and spend time on some of the most beautiful, uncrowded beaches in the world.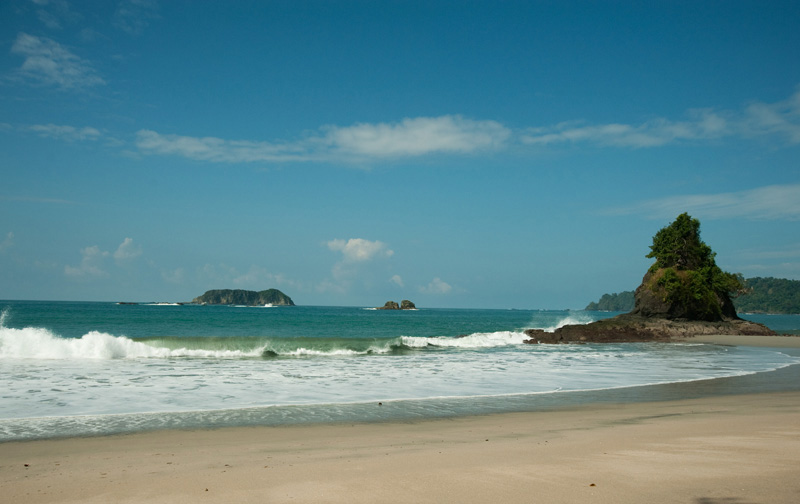 I hope some of these tips will be helpful if you are planning a trip to this area. It is definitely one of the most amazing places I have been and it grew on me more every day that I was there. I see why people love Costa Rica, it truly is an extraordinary place filled the Pura Vida vibe. I can't wait to travel back and experience more of this amazing country.