European must see city – Munich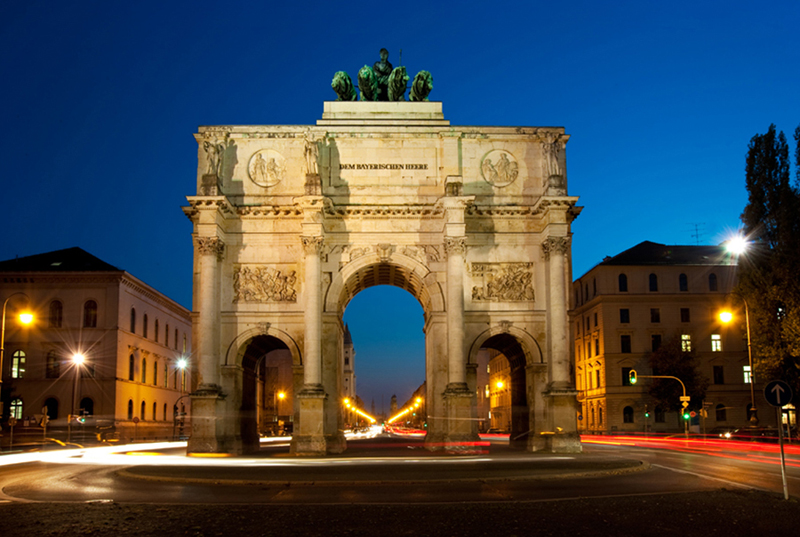 (photo above: The Triumphal Arch on Leopoldstrasse)
While I have done posts on many of the cities I've been to around Europe such as Vienna, Biarritz, Graz, Lisbon, and San Sebastian…I was realizing the other day I haven't properly chatted about my own city. I know I have mentioned some cafes and restaurants as well as some day trips and things to do here…but I felt like I should do a more in depth post on the place I have come to know quite well, Munich.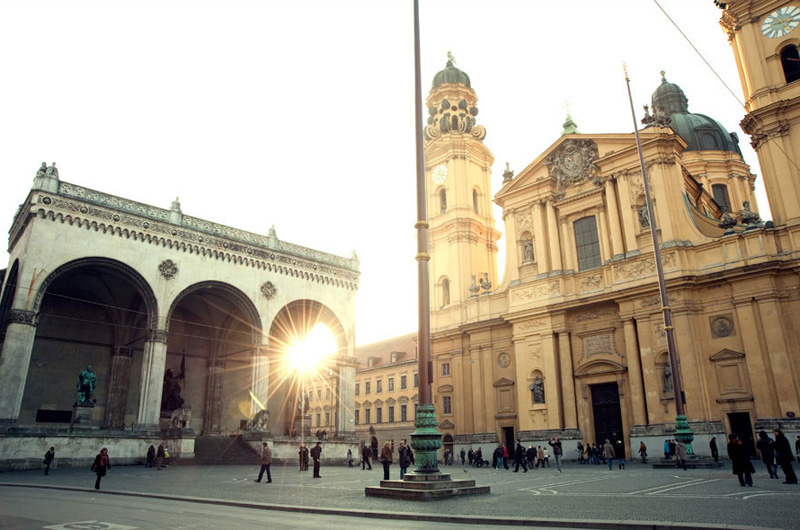 (photo above: Odeonsplatz in Fall)
When to visit: This is kind of a tough one because with Munich's crazy weather you can be really lucky or not. In the summer the weather seems to change every five minutes, but it's also the time when the city comes to life and it seems like everyone is hanging out outside. Summer is definitely my favorite time here. Fall is really beautiful and the light is stunning. Something about how the sun sits low and the perpetual haze in the air makes it appear as if the city is glowing. It's also when Oktoberfest is…so it's obviously a popular time to come! Spring can also be truly amazing. In the past couple years I swear the spring has been warmer than most of the summer. (Or maybe it's because we are coming from -15 degrees?!) Either way, everything is blooming, people are in good spirits, and the sky is as blue as you've ever seen. Winter is a time I would avoid unless of course you are coming in the weeks leading up to Christmas. For 4 weeks the city turns into Christmas wonderland and it is quite impressive. There are markets and events all over the place and if you want to get into the spirit, this is the place to do so.
(photo above: Springtime in the Olympia Park)
Getting around: Munich's public transportation system is amazing. Many of the people I know here don't particularly like to take trains, but in my opinion it's the best way to go! The undergrounds are pretty clean and safe. (As well as the rest of Munich) If you purchase a day card, for 9 Euros you can go on and off the trains/busses/trams as much as you like for up to 5 people. For a group traveling together, that's not sooo bad. There is also an amazing app "MVV Companion" for finding out when trains are coming and which one you need to be on. (This has been a life saver for me sometimes!) There is also a great deal with the Deutsche Bahn (DB) where you and up to 4 people can travel anywhere in Bavaria for 25Euros (Bayern ticket). It is a great way to get out of the city and see some of the beautiful countryside for a very decent price.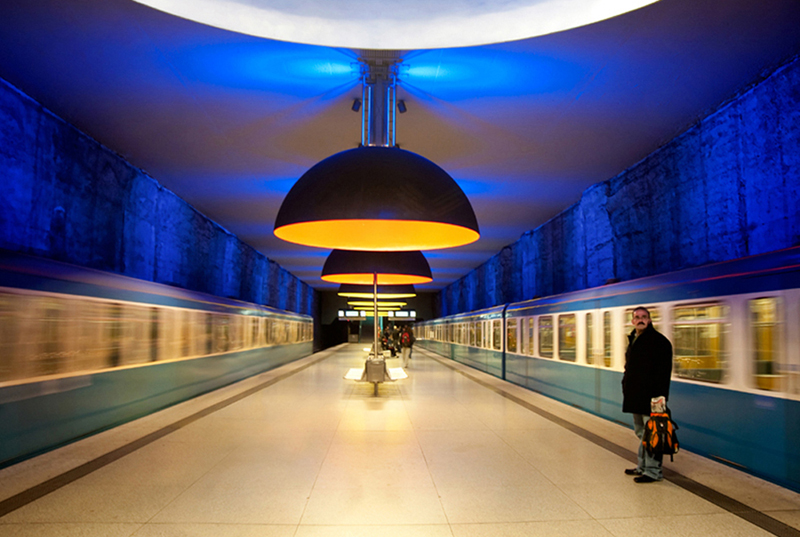 Another option is always to rent a bike. Definitely my absolute favorite way to get around this city is by bike. Munich is very biker friendly and there are bike lanes almost everywhere. On some roads you must ride on the street, but the cars are used to bikers and therefore normally very cautious. (Unlike where I'm from, riding your bike on a main road…you have a death wish!) If you don't feel comfortable riding a bike around you can also walk. Munich is really not very big and you will be surprised at how far you travel just by foot!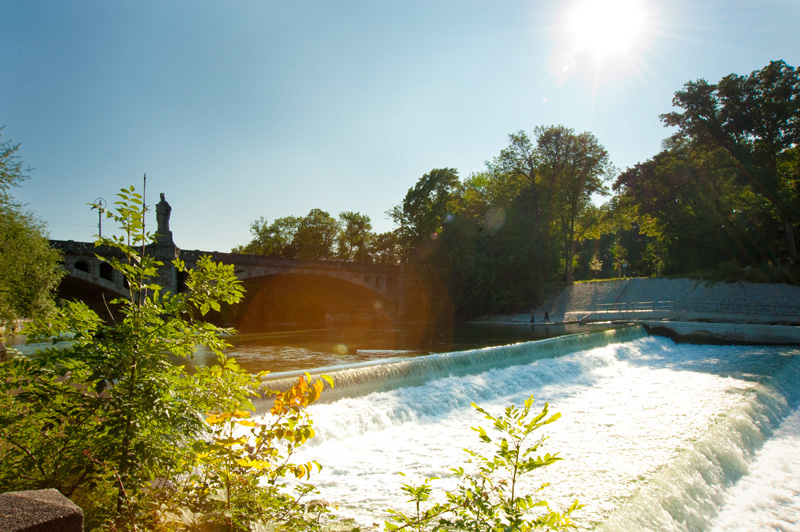 (photo above: along the Isar River in Summertime)
What area to stay: When traveling to a new city, I find this one of the hardest things to judge when picking a hotel…what area do we stay in?? It's always easiest to stay as close to the center as possible I suppose but sometimes there are other districts that are a lot nicer and still close enough to all the action. Like I said before, Munich is not big. Really. You can get almost anywhere you want in the city by bike or train in 20 minutes or less, so when picking a hotel I would go for a different area other than around the main station. (Which is not the prettiest part of the city) Altstadt is of course right in the center and there are lots of hotels in this area, but I am quite sure you will be paying an arm and a leg to be right by Marienplatz. I live in Schwabing, so I am a bit partial to the neighborhood. There are lots of shops, bars, and restaurants in Schwabing and it's about 10 minutes to the city center. A large part of Schwabing is also along the English Gardens, which is a big plus if you are visiting during nice weather.
*A little tip, Honzollernstrasse between Leopoldstrasse and Kurfurstenplatz is a great street with lots of different little shops to check out.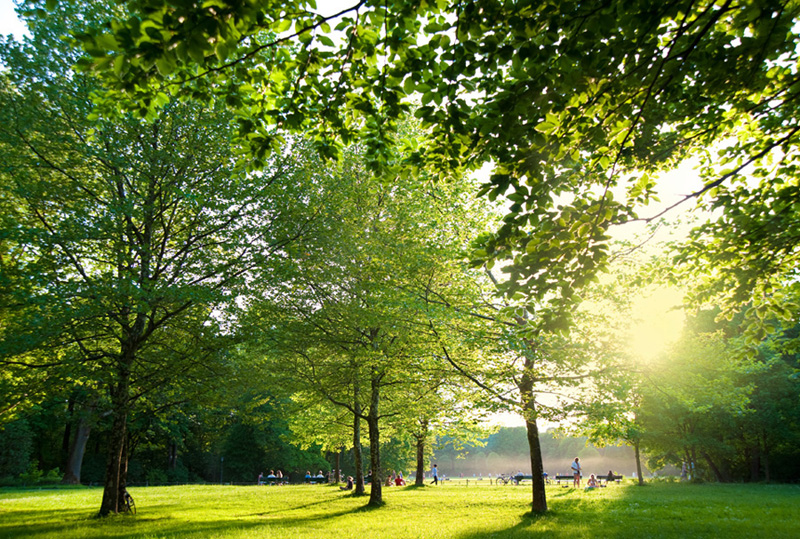 (photo above: English Gardens in the Summertime)
In the heart of Isarvorstadt is the Glockenbachviertel which is a very vibrant part of the city with tons of bars, clubs, restaurants and galleries. There's always a lot going on, especially in the summer when you can find everyone hanging out all over Gärtnerplatz, a landscaped roundabout surrounded by cafes, bars and the State Theater. This area is within 5 minute walking distance to the city center and quite trendy and bustling.
Neuhausen is an area which is a bit more residential, yet still has some very charming and busy squares, such as Rotkreutzplatz. There are quite a few great restaurants in Neuhausen as well as being next door to Nyphenburg and the Nyphenburg Schloss (Palace). Nyphenburg is pretty but more of a residential area and I wouldn't really recommend staying there if you are just visiting.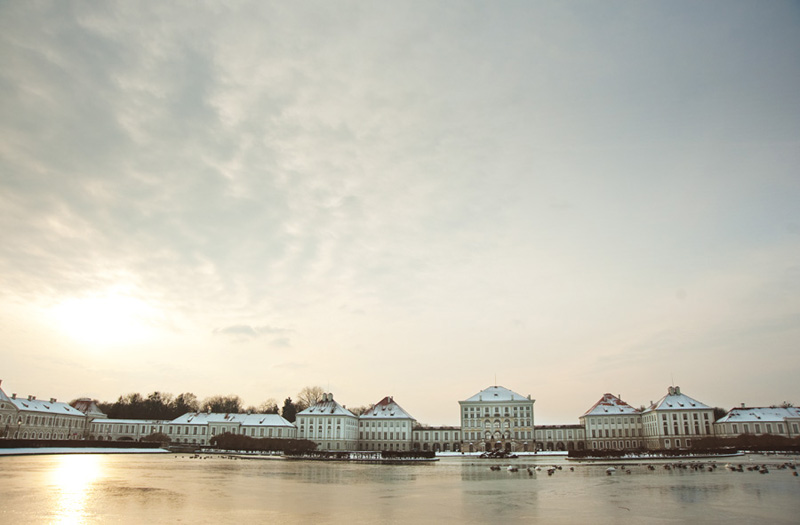 (Photo above: Nyphenburg Schloss during the wintertime) *If the ice is frozen you can ice skate here in the winter…but you have to bring your own skates…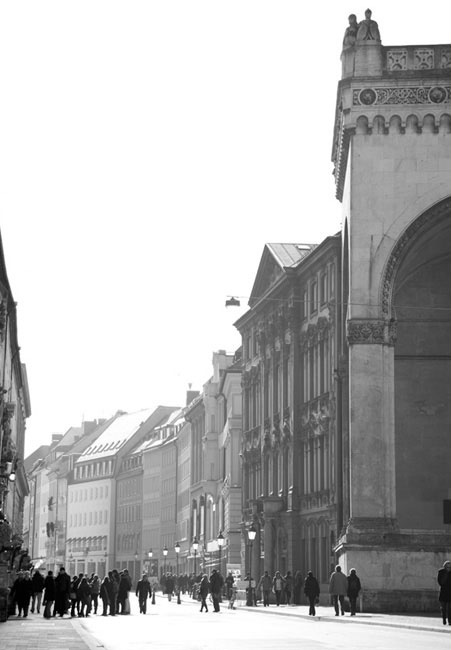 (photo above: Munich downtown in the fall)
Events: Apart from Oktoberfest, Munich does have some great events that I look forward to year after year. Tollwood is one of them. Held in winter and summer, it's sort of an artsy fartsy hippy festival with vendors, lots of food, and live music. A lot of people in Munich will swear "it used to be so much better"…but in my opinion it's a great event that I really look forward to going to every year. There is a Fruhlingsfest held every Spring on the same grounds as the Oktoberfest and while it's not nearly as big, it's still fun to go have a beer. Of course in December are the many, many Christmas markets all over the city.  Auer Dult is a traditional fair and market which is held 3 times a year at the Mariahilfplatz. It's really cute and worth strolling around for a few hours.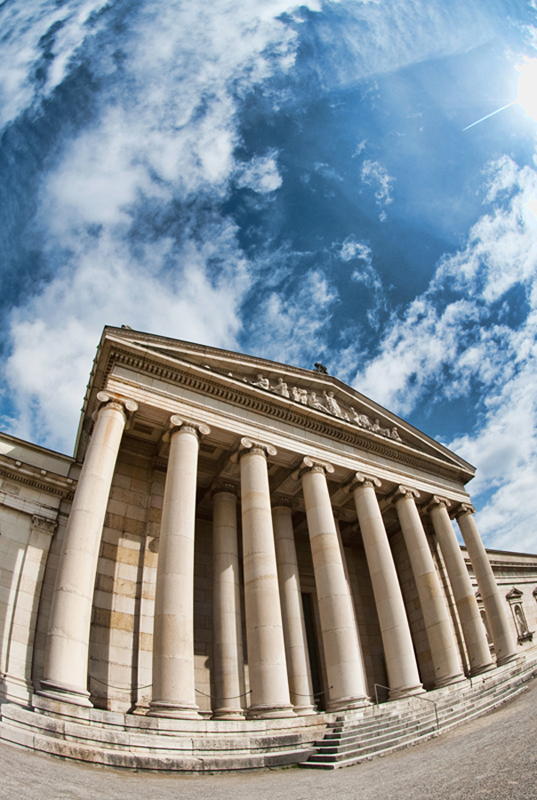 (Photo above: Königsplatz)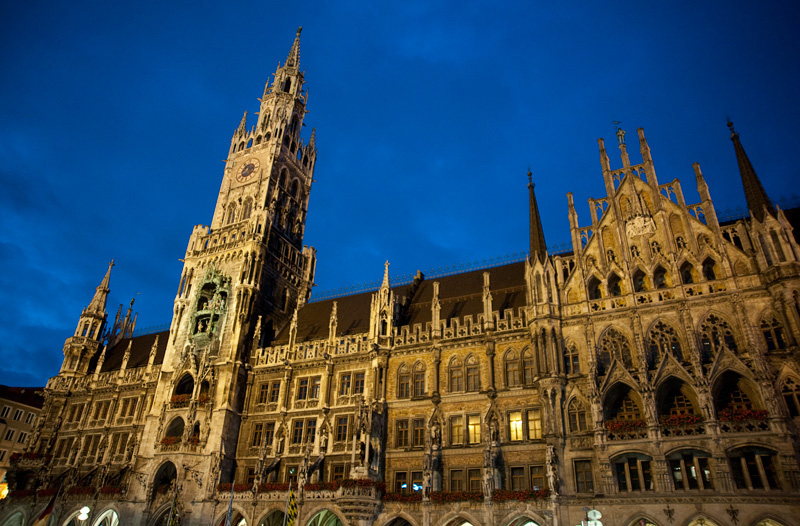 (photo above: Marienplatz during twilight)
Overall, Bavaria's capital city is a pretty nice place to live and/or visit. The city is clean and safe and there are lots of things to do especially when the weather cooperates. There are tons upon tons of great restaurants, bars, and nightclubs. There is a little something for everyone here. The parks and biergartens are beautiful and the architecture in the city center is gorgeous. I really do love this city…hoping if you visit, you will as well.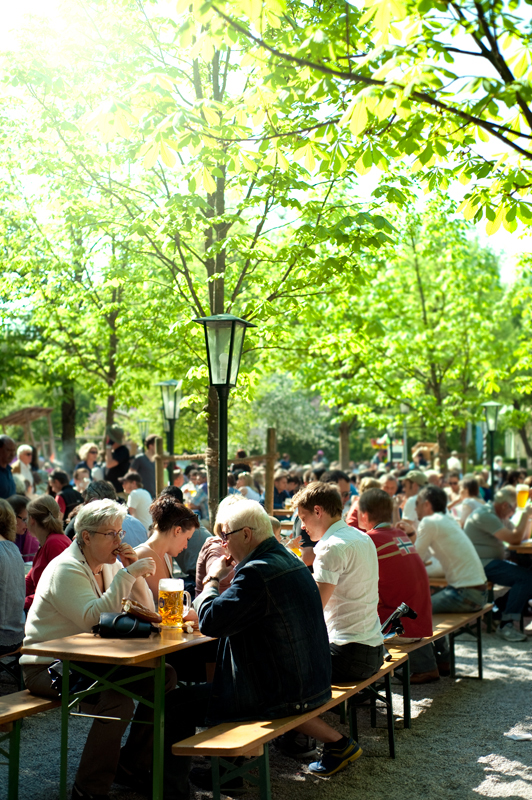 (photo above: typical biergarten in Munich)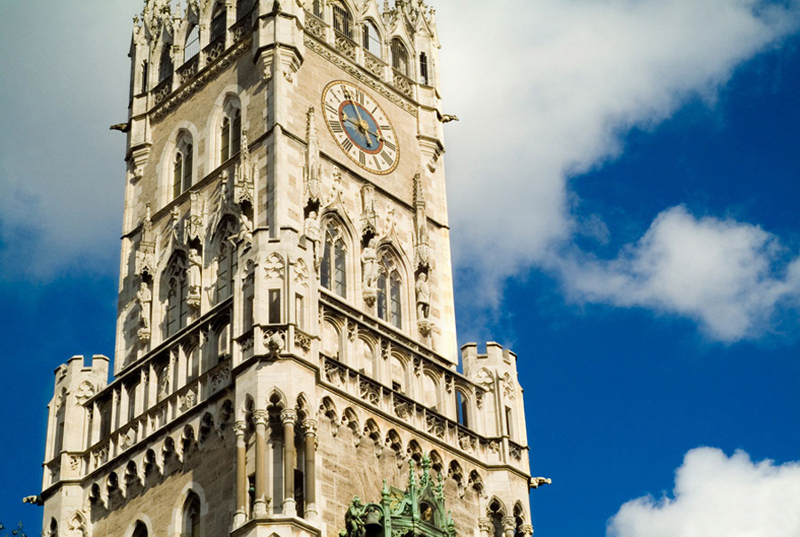 (photo above: Rathhaus at Marienplatz)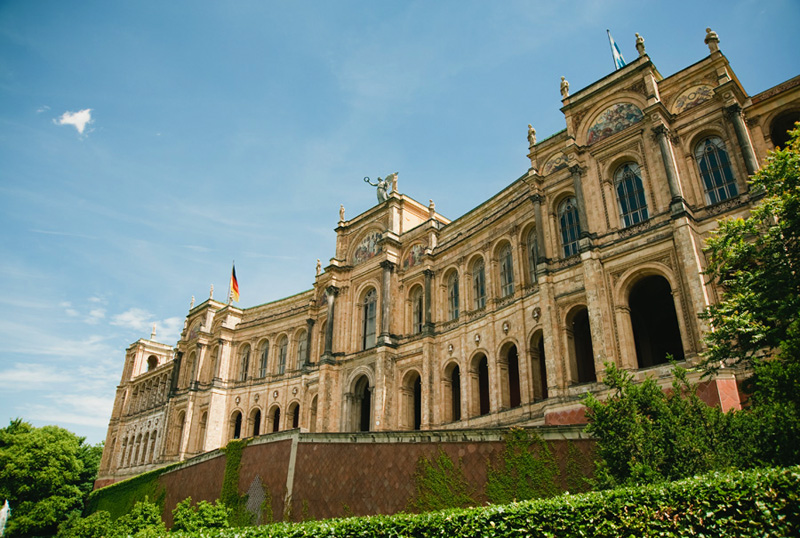 (photo above: Maximilianeum Building)