Authentic Florida, Cortez Kitchen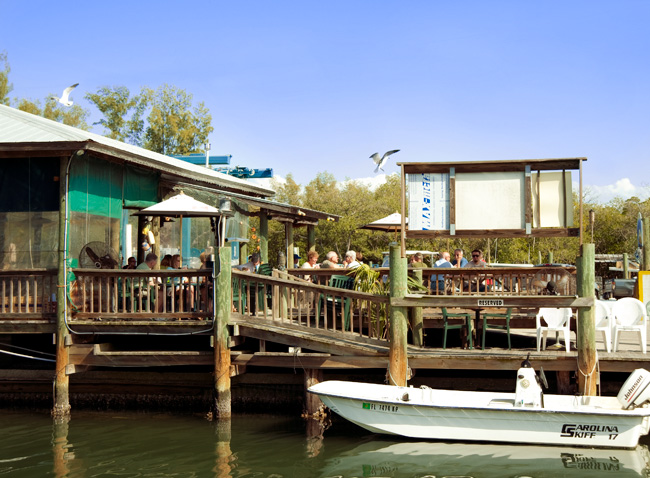 Everytime I head back to Florida from Munich, I am seriously craving some sun, saltwater, and seafood. Usually one of the very first stops when I am home is the Cortez Kitchen for a fresh blackened grouper sandwich and a beer after an awesome day at the beach. If you are looking for a locals spot with an authentic Florida vibe, you have to check this place out.
Come dressed as you are. No shirt, no shoes are really no problem. Picnic tables and plastic cups are more the style here. You can watch the fisherman coming in and out along with all the birds waiting to get the scraps. The food here is simple but great. I always get the blackened grouper sandwich so I am a little partial to that, but everything is good! You can pull up by boat or car for a great lunch or dinner after a long day at the beach. :)
They are open everyday except Mondays. Hours are:
Tues – Thurs 11:30am – 9:00pm
Friday 11:30am – Late
Saturday Noon – Late
Sunday Noon – 8:00pm
They have live music on Friday and Saturday nights along with Sundays from 3:00-7:00. If you are staying or live in the Bradenton / Sarasota area, click here for more great Florida travel tips!

Cortez on Dwellable