Florida Travel Tips, Whitney Beach, Longboat Key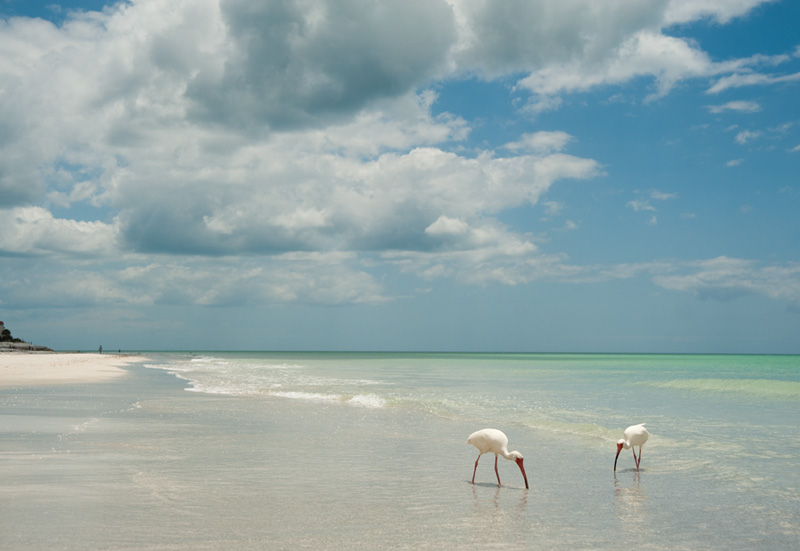 Not all Florida beaches are created equal. Some have great surf, some are beautiful but are difficult to access…but there is one spot on the central gulf coast that has been a favorite of mine for as long as I can remember. That is Whitney Beach on Longboat Key. The sand is white and soft, the water is gorgeous, and there is hardly ever anyone there.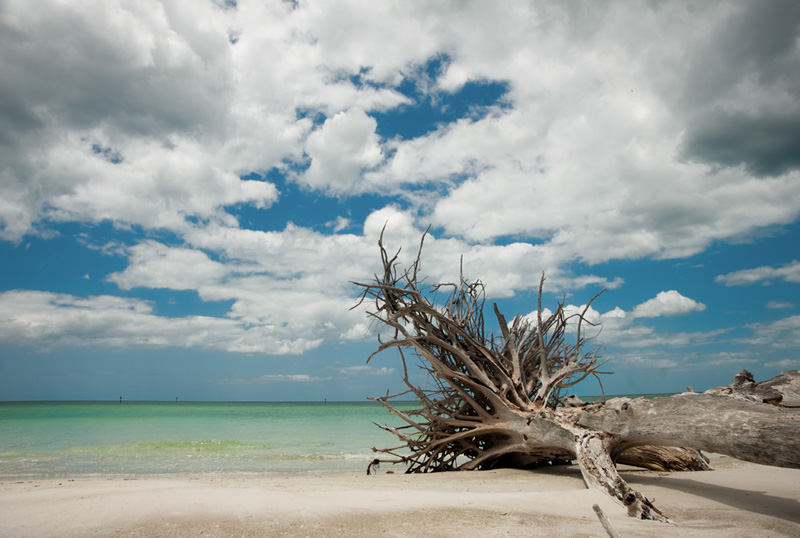 The landscape of the beach has changed dramatically since I was a kid, but it is always beautiful. The uprooted trees, dried out from the sun and salt make for a different surrounding than other beaches nearby. The water is shallow for quite a distance out, so it's perfect for those of you who might be a little timid of the ocean. The beach is fairly wide for gulf coast standards, especially when the tide goes out…but there is never any need to fight for space here, there is always plenty of room.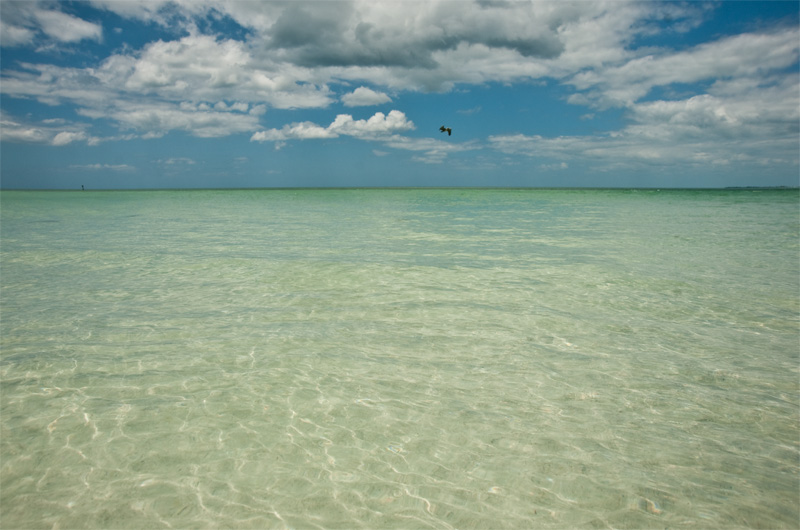 You can park at the main parking lot or take your very first right when coming over the bridge from Anna Maria Island and drive all the way down that road, parking at the end of the street. (This fills up faster than the normal parking lot a little way down) My favorite part of the beach is the northern tip which curves around to make what the locals call Beercan Island. It's not really an island anymore, but on Sundays you will find people on their boats parked there having a good time with family and friends. It's not a bad spot to hang out at I can tell you this. ;)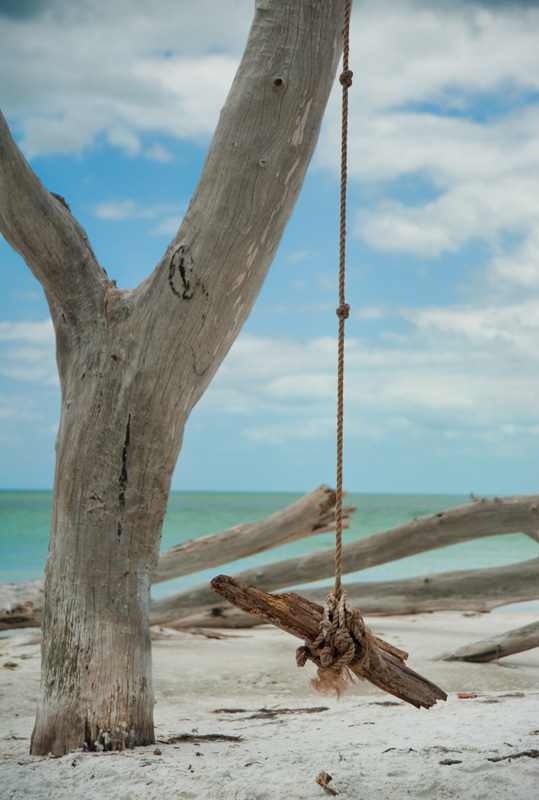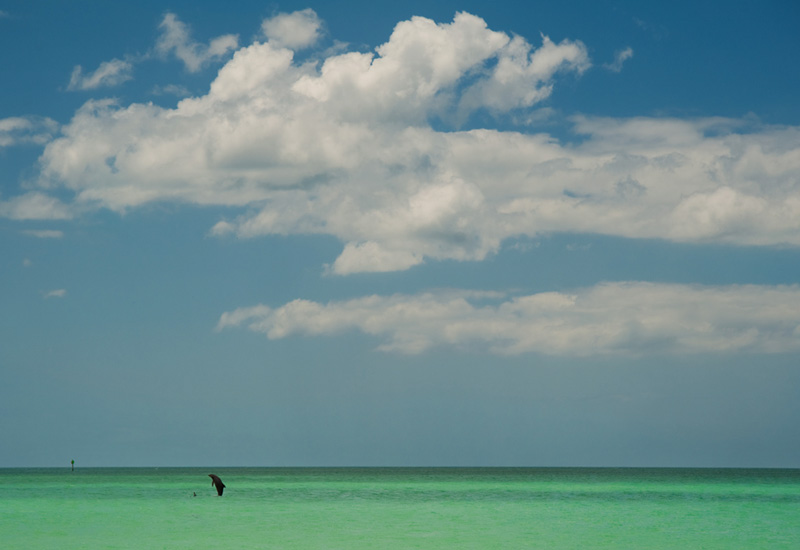 You can usually spot some dolphins playing in the pass and every once in a while on the Gulf side as pictured above. There are most certainly always plenty of tropical birds hangin' out for you to check out. No doggies are allowed on the beach unfortunately (sorry guys!) but if you do bring your boat there, as long as they stay on (close to) the boat…you should be fine.
I'm not totally sure why this beach seems to be looked over, especially compared to it's very busy neighbor Siesta Key…but it is a great place to visit and definitely one of my very favorite places in the world.  What is lacks in food stands and beach conveniences it makes up for in Florida charm.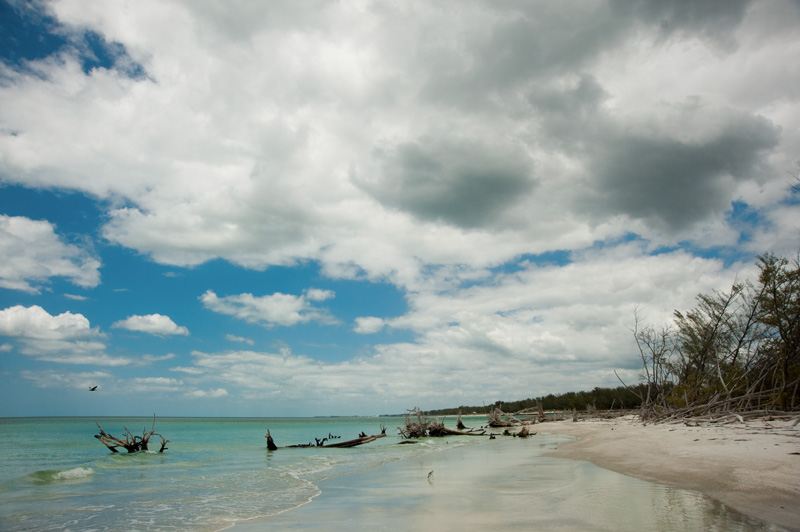 Whitney Beach on Dwellable