Glendeven Inn, Mendocino, California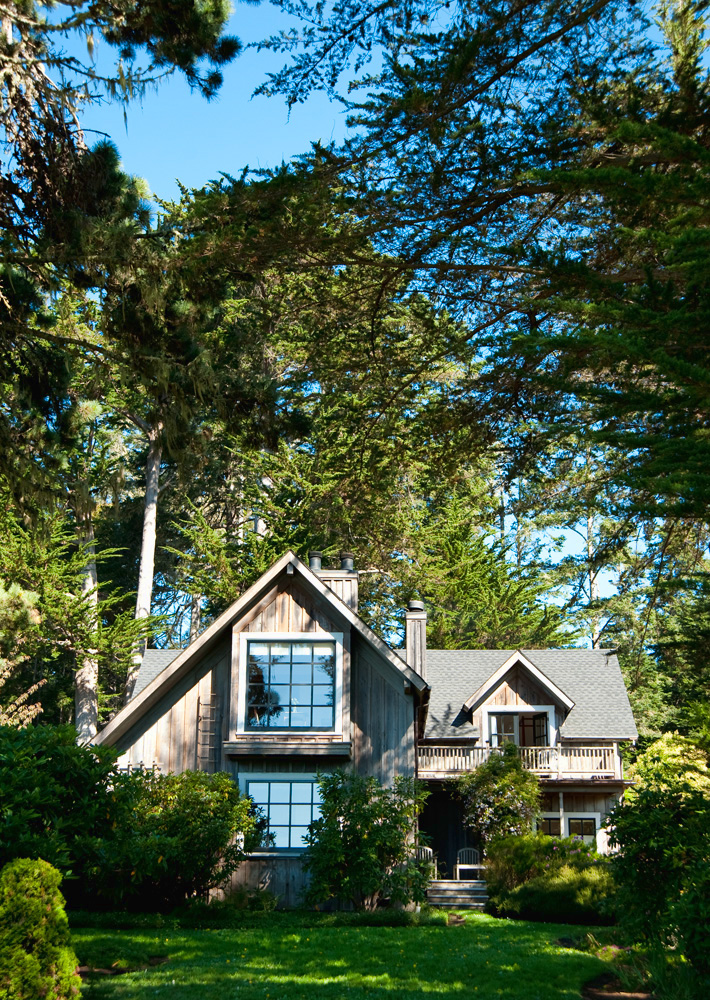 When my husband and I take a road trip we will usually stay in cheaper hotels and motels to save a bit of money, but always try and plan one special night in a nicer place. By chance this time we managed to have two really nice evenings, one being at the Inn of the Lost Coast, and the other being here, at the Glendeven Bed and Breakfast in Mendocino, California. Both of which did not disappoint.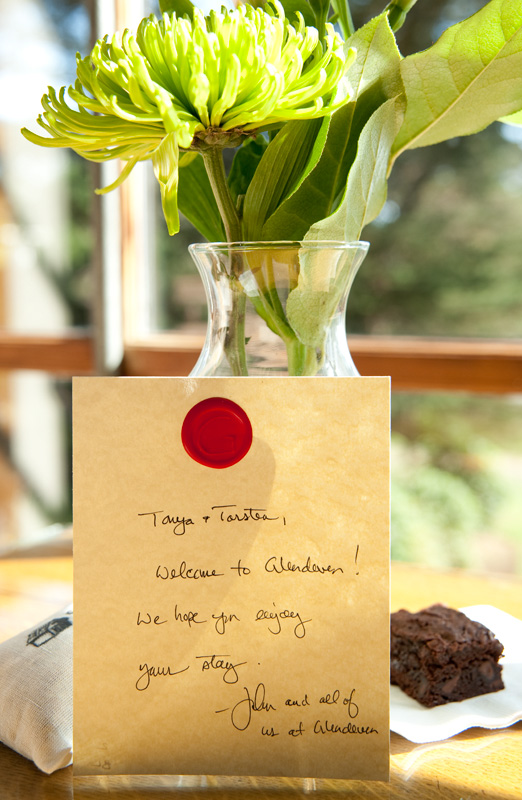 From the moment we arrived I knew this place was special. It's about 8 acres (if I remember correctly) of beautifully manicured property right off the coast of Mendocino. On property they have chickens (from which your delicious eggs come from in the morning), llamas, and an organic garden. The 3 houses on the main property are equally as charming as well as cozy. You instantly feel at home here.
As you enter your room you are greeted by fresh flowers, a hand written note, and fresh baked brownies. (Sometimes it's all in the small details) You also receive a bag of chicken feed in which you can feed the chickens right in their pens. You can also visit the llamas, but should definitely avoid feeding them…they take care of that.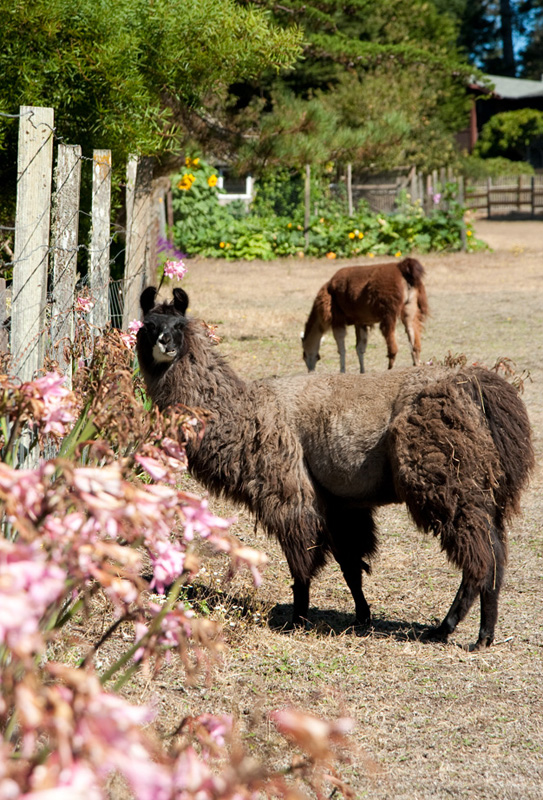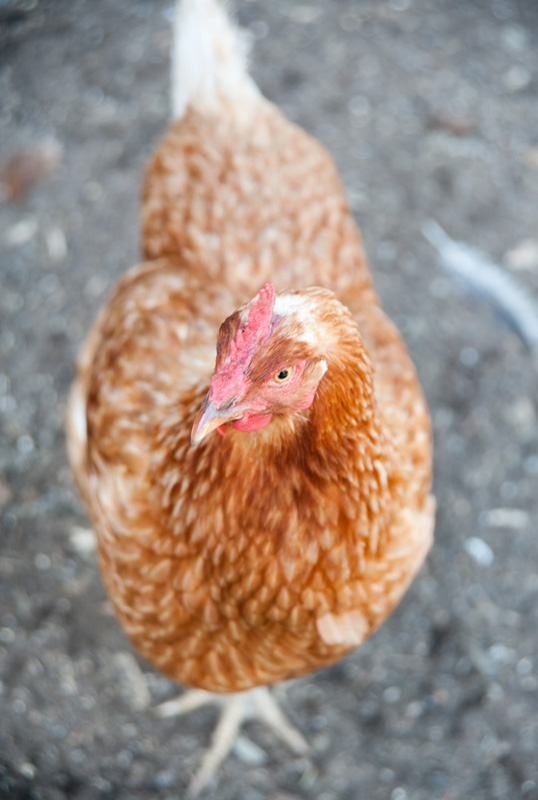 After roaming the area a bit we settled in and got ready for dinner. On Saturdays. Sundays, and Mondays the Glendeven offers a Farm-to-table dinner for up to 12 people in their Farmhouse. It. Was. Fantastic. We sat at a large, family style table with what were initially strangers and had a fabulous dinner followed by wine with our new found friends. The food was amazing and fresh and I would highly recommend doing this if you are staying on one of these evening. It was well worth it in our opinion!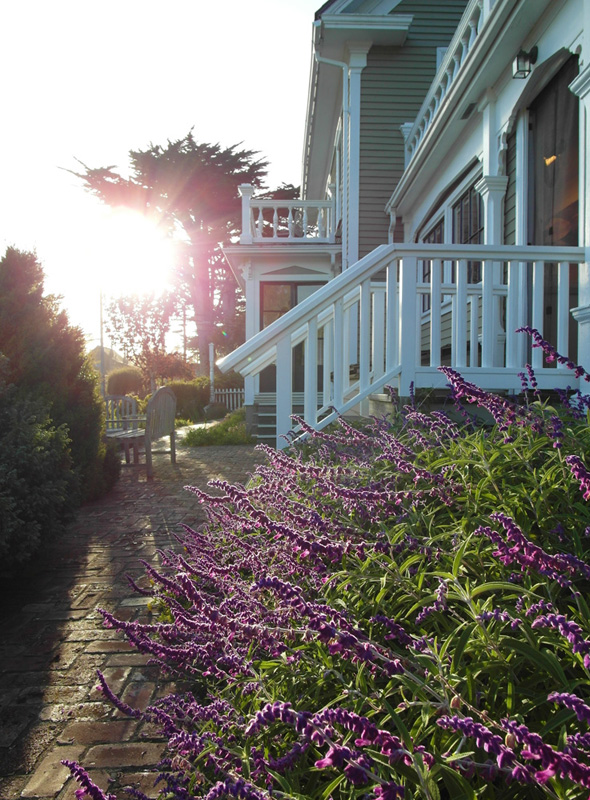 After dinner we headed back to the "Barnloft" room where we built a fire and enjoyed the rest of the evening before retreating to one of the coziest beds ever. The sheets at this B&B are really worth mentioning. They are amazing…so much in fact that I bought a set from their shop downstairs. (I guess I'm not the only weirdo who asked about them, hehe)
In the morning at 9:00am you are greeted by a basket filled with goodies for breakfast. I had read the reviews on this place, so I was seriously excited for this, and it was just as great as I had expected. Fresh hot coffee, hot cranberry scones, baked peaches with granola, and a "fresh from the chicken" egg fritata. Amazing. Although if your like us and like to sleep a little longer before you eat breakfast, just leave your basket all wrapped up and everything stays nice and hot!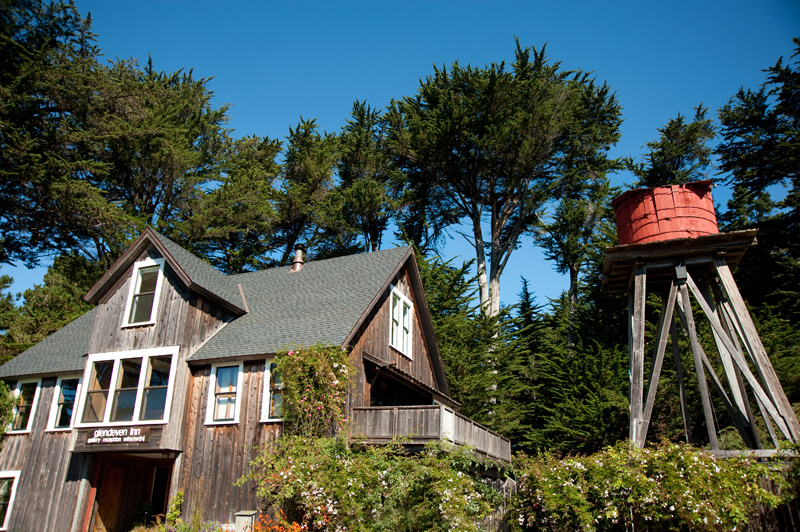 All in all, we very much enjoyed our night here at the Glendeven. The hospitality from John the owner, the comfort, and the scenery was worth our evening splurge and hoping one day we can return for a much longer visit.

Mendocino on Dwellable