Northern California Travel Tips: Avenue of the Giants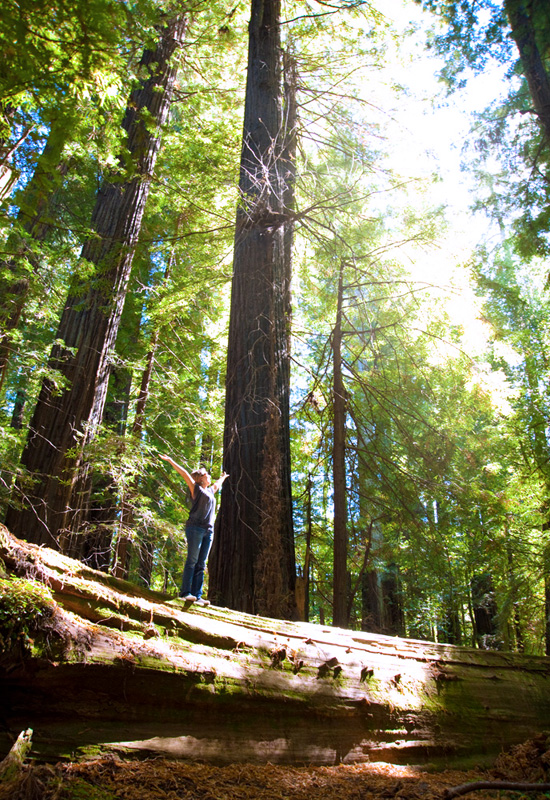 While the California Redwoods are hardly a hidden travel treasure, some things are just too spectacular not to mention. On our recent road trip along the Pacific Northwest we both knew we wanted to experience the Redwood forests, but we weren't exactly sure where to start. There are many state parks in the area and it can be a bit daunting when traveling to decide where is the best place to go.  After a little research we settled on driving down the Avenue of the Giants and we were definitely not disappointed.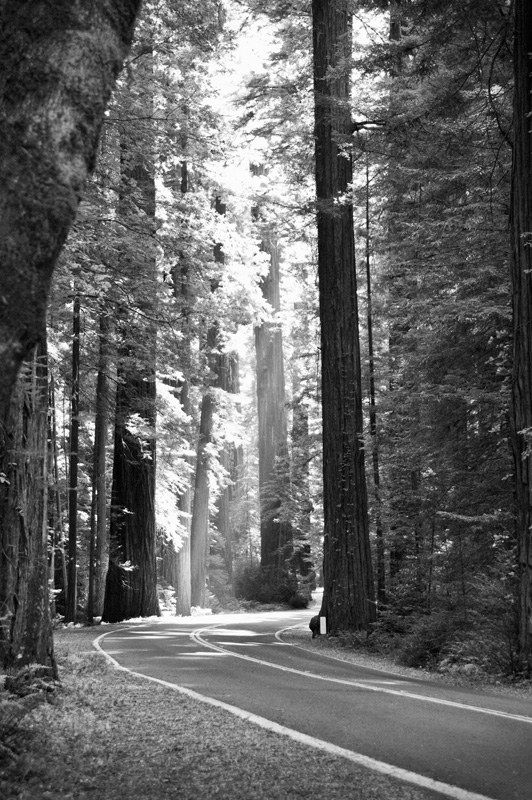 Just off of Highway 1, around the area of Humboldt State Park you will find a 30 mile stretch of amazingness rightfully called The Avenue of the Giants. If you are looking for a way to explore the Redwoods this is an easy and up close way to do it. The small road winds and twists through the magnificent forest with places to stop, picnic, camp, hike, swim and river raft.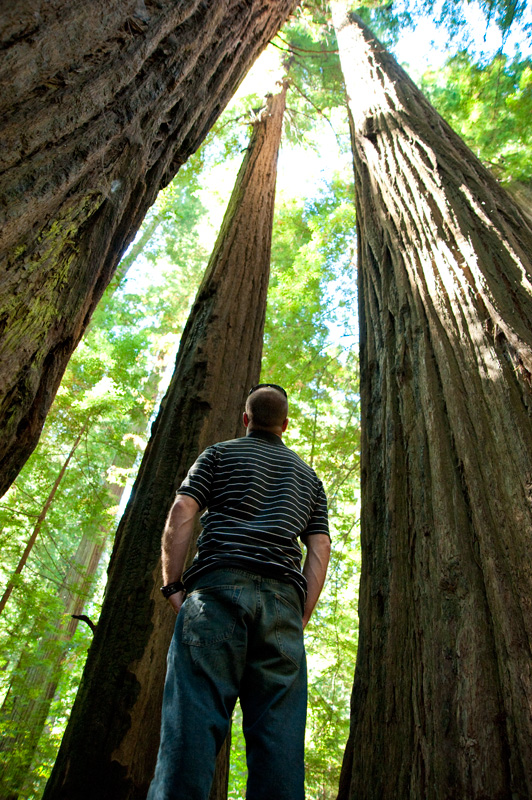 I had figured I would enjoy my day exploring the Redwood Forest, but I hadn't realized just how much. There is something incredibly peaceful when walking around these giant trees. It is quiet. The only sound you hear is the occasional squeaking of the tall branches in the breeze. The light that filters through is soft and almost glows on everything below. (Something I found hard to capture on my camera) It's stunning. And the smell. The amazing smell of the trees is intoxicating. (Too bad there is no scratch and sniff computer screens!)
So yea, you could say we enjoyed our day here. ;)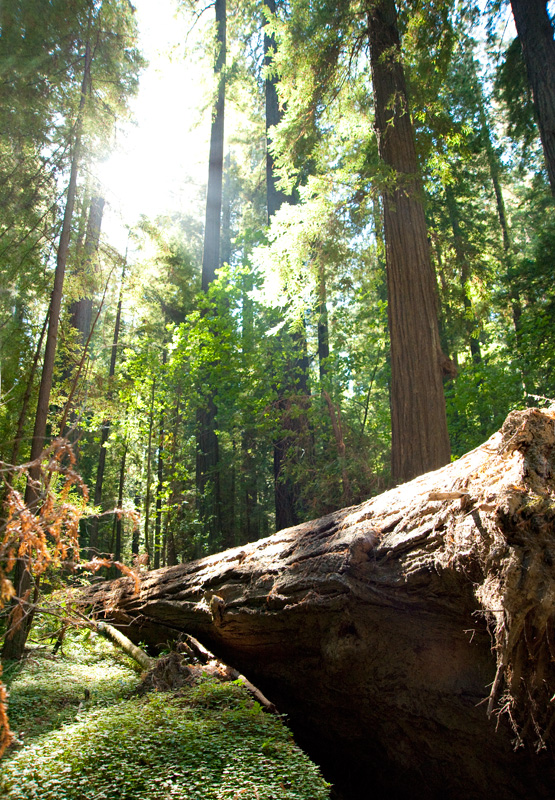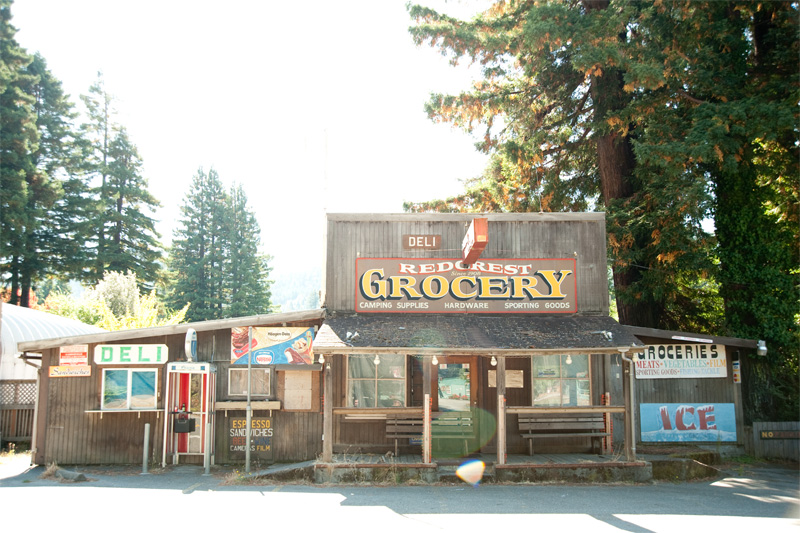 As you drive through the Avenue you will go through a number of small towns. Really small towns. They are charming and make a perfect spot to stop for a coffee or lunch. At first it's a little hard to believe people live here in the middle of nowhere, but after driving a bit more, you can possibly see why someone would want to experience this place all the time.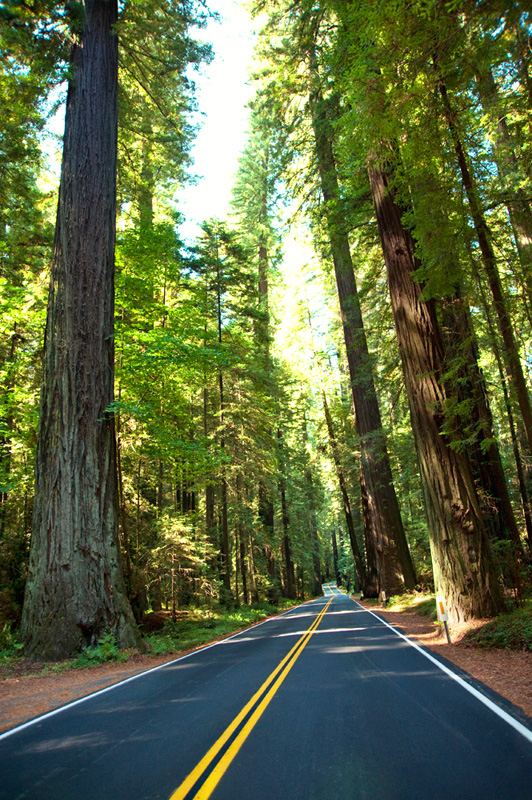 I'm not certain how busy this area gets during the summer, but we arrived in late September and there was hardly a soul around. We felt like we had this magical place to ourselves. This area is in my opinion a perfect way to have the Redwood experience. Also just a short drive away you will find the Lost Coast which was one of our very favorite places in California, and definitely worth checking out!

North Coast on Dwellable