Travel Tips- Vienna's Museums Quarter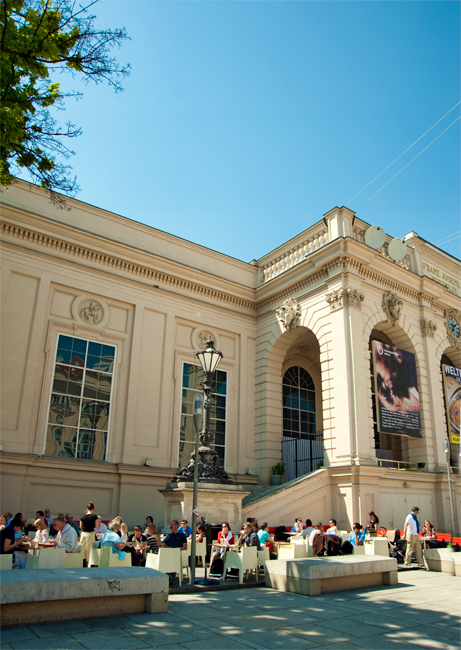 I've been to Vienna a number of times, but last weekend I fell in love all over again. A good friend of mine invited us to meet her at the Museums Quarter for an evening drink and it turned out to be one of the best nights I've had in Vienna. As we walked around the corner from our hotel, we walked up some stairs only to find on the other side an enormous courtyard filled with plastic couches, cafes, restaurants, and people relaxing having a drink with their friends. It was perrrffect!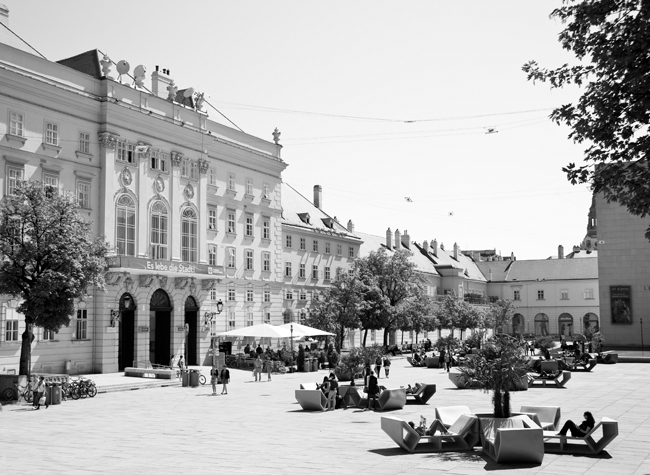 Unfortunately I didn't get any nighttime shots of the MQ, but I went back the next day to have breakfast and it had the same great vibe as the night before. People of all ages sitting around reading, chatting, sun bathing, and just having a nice day. It is a perfect spot to hang out for breakfast, lunch, dinner or just a coffee. We started our evening in the Museums Quarter having a wine and some dinner and continued on to Cafe Leopold which I highly recommend for early evening drinks or dancing into the night, it's a pretty awesome spot and it seemed like all our local Viennese friends agreed!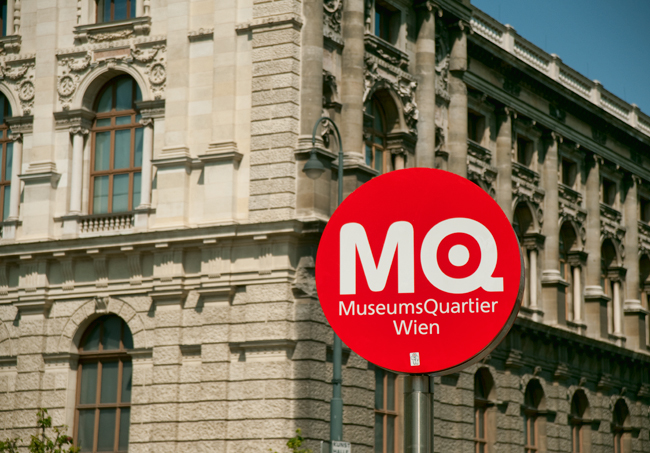 This is by far my favorite spot in Vienna and I am looking forward to going back. If you are in this city it is good weather, this is a must! The relaxed vibes and absence of cars are very welcoming especially if you have spent the day walking around the city. Definitely a place not to be missed!