European must see…Dolomites in the Val Di Funes, South Tyrol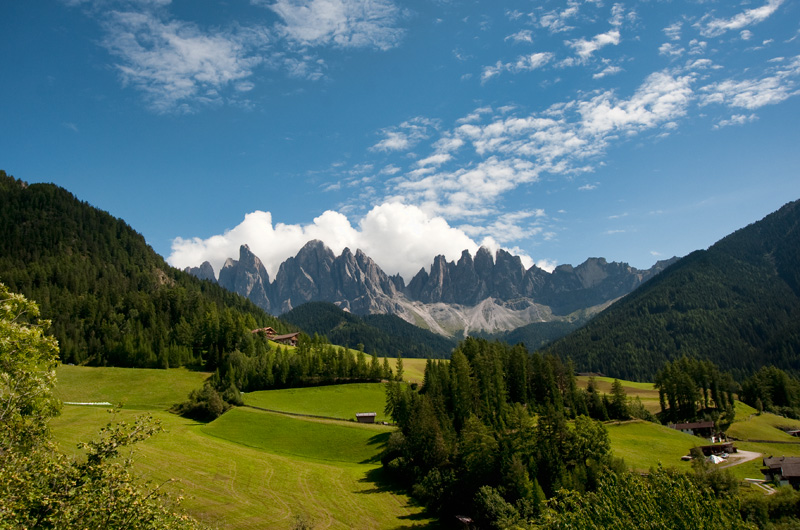 The Dolomites are a mountain range located where Italy and Austria collide, in South Tyrol. Through much persistence on my part, I convinced the husband last year on a way to an event that we should go here on our way home. Needless to say when he saw the views laid out before us, he knew why I had been so relentless in my insisting we visit…this is one of the most beautiful places I had ever been.
Unfortunately we didn't have much time in the Val di Funes (Funes Valley) and ever since I've been yearning to visit this place again. Only about a 2 1/2 – 3 hour drive from Munich you cross over the Italian border into the Dolomites. Finding this place on the map and directions to it were rather difficult but if you click on the link you will find the location on google maps. There isn't much in the valley, but the views from the small town of Santa Magdalena make the trip worth every minute.
(click on photos to enlarge)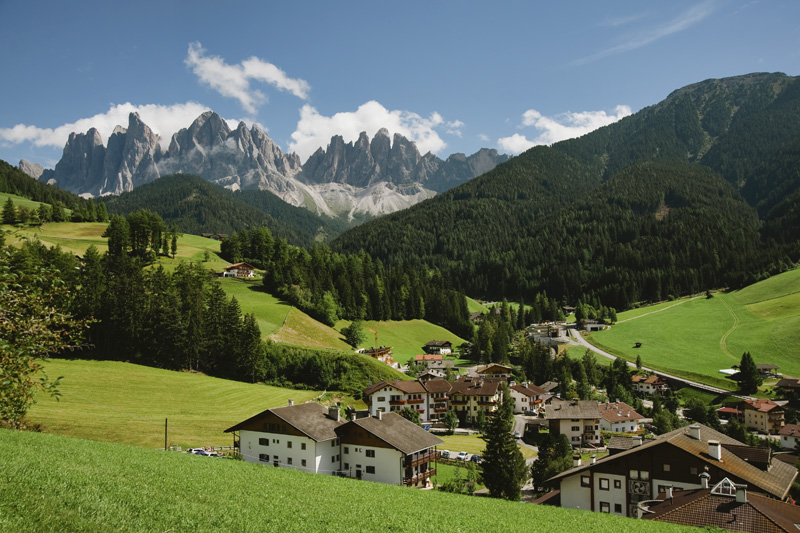 This recent photo album I found of the Dolomites in fall sparked up my interest for this magnificent place again. I am planning to go back in October this year and hopefully will return with more travel tips for the area and more photos to share. If you are anywhere in the vicinity of this area, do yourself a favor and spend a little time exploring the Val di Funes in South Tyrol…it just doesn't get much better than this.